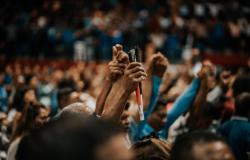 Public authority addresses how actors, ranging from officials to gang leaders, and cultural innovators, interact via cooperation, competition and conflict to generate shifting degrees of social order within territories. This paper summarises four key components that directly relate to power. First, power underlies public authority. Second, public authority entails and engenders institutional bricolage. Third, public authorities utilise functions, structures, ideas and symbols of statehood. Fourth, public authorities seek legitimacy. A systematic exposition of power informs analysing public authority—notably the degree to which it facilitates inclusive or exclusive participation and distribution of benefits. This paper outlines a conceptual framework, with attention to basic elements of power, using a triadic approach that incorporates seven basic formats (or strategic templates) for exercising such power. This framework can inform subsequent inquiry and policy analysis.
Policy Implications
As they endeavor to foresee the consequences of specific policies within specific local contexts—notably the degree to which such policies generate or obstruct greater inclusiveness—policymakers should pay attention to specific power dynamics. They should:
Pay attention to the distribution of power among involved parties within specific contexts.
Consider local sources of power to specific participants.
To assess the longevity of power relations, examine the de facto and de jure manifestations of power.
Investigate the instruments used and domains of operation (faces) of specific exercises of power as they relate to policies.
Investigate the barriers to and opportunities for inclusive development as they relate to prior, current, and future use of the seven formats of triadic power.
Photo by Rodolfo Quirós