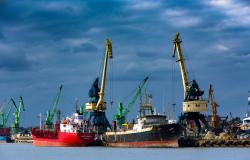 Transnational trade rules endow authoritarians and armed groups with unaccountable power in states rich with natural resources. This structural flaw in international trade generates the 'resource curse' phenomena that have driven many of the world's most serious crises since the 1970s. Attempts to curtail this unaccountable power from outside resource-rich states have not been successful, and crises caused by this structural flaw continue to plague the global community. The shipping sector provides a promising location for reforms to fight the resource curse, as it is a sector where extensive, unified and enforceable regulations have long been established.
Policy Implications
States should incentivize shipping firms not to carry resources sold by authoritarians, armed groups, and others who sell the resources beyond any accountability to the people of the country of export.
States should pass domestic legislation implementing vessel blacklists, as well as banking and insurance restrictions, on shipping firms that carry resources from authoritarian and failed states.
Individual and institutional investors should use a Clean Hands Shipping Index to shift their portfolios away from firms that carry more goods from authoritarian and failed states.
States should actively pursue a convention at the International Maritime Organization that will use its global regulatory capacity to coordinate state action against the resource curse.
Image credit: Kereplaz via Flickr (Public Domain Mark 1.0)