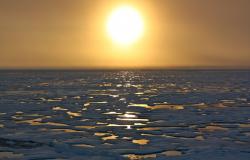 The 2018 Agreement to Prevent Unregulated High Seas Fisheries in the Central Arctic Ocean (Agreement) is a notable intervention in living resources management. The Agreement seeks to anticipate future fisheries management and serves as a reminder as how international legal frameworks such as UNCLOS 'regionalise' seas and oceans. But thus far analyses of the Agreement have tended to focus on its legal and managerial qualities and implications. This paper offers a different reading of the Agreement, informed by critical geopolitics, which focuses on how the Agreement actively produces 'the Central Arctic Ocean' (CAO) which it then seeks to manage. The Agreement will shape not only the future geopolitics of the Arctic Ocean but also the diverse array of interests held by Arctic Ocean coastal states, indigenous peoples, environmental groups and extra‐territorial parties such as China.
Policy Implications
Political space is never innocent, and the territorial practices of states deserve careful scrutiny.
The Central Arctic Ocean is an emerging area of policy concern, and the 2018 Agreement to Prevent Unregulated High Seas Fisheries in the Central Arctic Ocean is notable for its willingness to address fisheries management before it occurs.
The 2018 Agreement actively creates a 'Central Arctic Ocean' and makes it an object of and for governance. Anthropogenic climate change continues to alter the water, ice and air around the North Pole.
While the 2018 Agreement addresses commercial fisheries, it does not address other areas of interest (e.g. resources on the seabed of 'the area') and other stakeholders interested in the high seas of the Arctic Ocean, including indigenous peoples and militaries.
The implementation of the 2018 Agreement will provide valuable insights into how interested parties deal with information and management gaps regarding fish species, geographical areas of application, control and surveillance and membership gaps. Further investment and negotiation will be necessary in science diplomacy environmental peace‐building in order to protect the CAO from possible military tension.
The management of the CAO raises not only issues of adjacency with the five Arctic Ocean coastal states such as Canada and Russia but also ecological connectivity. International conventions such as the Convention on the Conservation of Migratory Species of Wild Animals recognises parties and 'range state', acknowledging the scale and scope of migratory animals and their habitats.
One area to watch is whether state parties actively encourage the incorporation of indigenous and local knowledge into science‐based fisheries management of the CAO. 'Incorporation' is not unproblematic as indigenous peoples have warned in the past that indigenous knowledge is often used by settler colonial states to consolidate their privilege and sovereign interests.