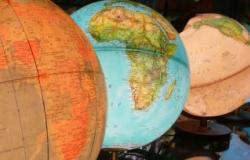 This article discusses how intergovernmental organizations (IGOs) can use different strategic planning approaches in devising strategic plans to improve organizational performance. Six strategic planning approaches from the business sector are highlighted in this study. Each of the strategic planning approaches specifically addresses a core aspect of the strategic planning process. Thus, this article posits that an IGO must choose the most appropriate strategic planning approach depending on its specific organizational design features: membership, control, scope, centralization, flexibility, and independence. We argue that an IGO's design features affect its decision-making, organizational performance orientation, and legitimacy, and these, in turn should determine whether it opts for member-driven, results-driven, or environment-driven strategies. This article also explores how IGOs can complementary combine distinct approaches to maximize the benefits from strategic planning by determining how one approach compensates the limitation of another in devising strategic plans. This article ultimately produces a framework to provide propositions for researchers, and a tool for IGO leaders to identify the optimum strategic planning approach to help improve organizational performance.
IGO chief executives should combine stakeholder management and strategic negotiations for member-driven strategies, strategic planning systems and logical incrementalism for results-driven strategies, and dynamic capabilities and Miles and Snow framework for environment-driven strategies.
IGOs with large membership and consensus-based control should opt for member-driven strategies, those with wide organizational scope and strong centralization should opt for results-driven strategies; and those with highly organizational flexibility.
When choosing strategic planning approaches to devise strategic plans, IGO chief executives should carefully consider the organizational design features: membership and control; organizational scope and centralization; and organizational flexibility and independence.
In devising strategic plans, IGOs should identify their member states' preferences, intended results, and environmental needs to achieve improved decision-making, superior organizational performance, and enhanced organizational legitimacy.
As a guiding framework necessary in directing actions and assessing organizational performance, IGOs should devise formal strategic plans that best fit their specific organizational characteristics.