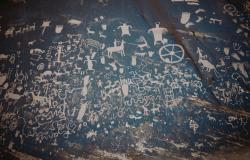 If the United Nations system is to remain relevant, or even survive, the thinking to re‐imagine and redesign contemporary global governance will come from the Third UN. This article focuses on the ecology of supportive non‐state actors – intellectuals, scholars, consultants, think tanks, NGOs, the for‐profit private sector, and the media – that interacts with the intergovernmental machinery of the First UN and international civil servants of the Second UN to formulate and refine ideas and decision‐making in policy processes. Despite the growth in analyses of non‐state actors in global governance, the 'other' or 'Third' UN is poorly understood, often ignored, and normally discounted. Some advocate for particular ideas, others help analyze or operationalize their testing and implementation; in any case, many help the UN 'think' and have an impact on how we think about the United Nations.
Policy Implications
Out‐of‐the‐box thinking for UN deliberations should rely on independent analysts rather than just government officials and international civil servants.
Governments and philanthropies should provide more core and voluntary UN budgetary resources for global norms, standards, policy, and advocacy in order to move away from short‐term sound‐bites and toward evidence‐based policy.
Public‐private intellectual and policy partnerships should be expanded to re‐imagine how we work, communicate, and think in a complex, interconnected, and anxious world.
New nationalisms and populisms are metastasizing, which requires taking advantage of the post‐COVID‐19 moment, along with climate change, to emphasize meaningful international cooperation.
Photo by Dziana Hasanbekava from Pexels