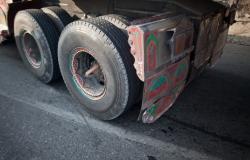 This article studies the formation process of China's belt and road initiative (BRI) – the most important Chinese foreign policy initiative under Xi Jinping. It argues that the BRI was put forward as a broad policy idea that was subsequently developed with relatively concrete content. During this process, the shifting international landscapes have gradually driven the BRI from a periphery strategy into a global initiative. By examining the case of Jiangsu Province, this article also shows how Chinese local governments have actively deployed their preferred narratives to influence and (re‐)interpret the BRI guidelines of the central government in order to advance their own interests. As a result, this produces a variety of competing, ambiguous and contradictory policy narratives of the BRI within China, which undermines the Chinese central government's monopoly on the BRI narratives. This leaves the BRI as a very vague and broad policy slogan that is subject to change and open to interpretation. In this regard, the existing analyses – that consider the BRI as Beijing's masterplan to achieve its geopolitical goals – pay insufficient attention to the BRI's domestic contestation and overstate the BRI's geopolitical implications.
Policy Implications
The mainstream analyses of the belt and road initiative (BRI) overstate Beijing's capacity and the geopolitical threat of the BRI. We should have an accurate understanding of the BRI to set out the best policy positions. The policy approach that encourages active engagement with the BRI should receive more recognition as the BRI is much less threatening than many suggest.
International actors such as governmental and corporate agencies should understand and take advantage of their potential in shaping the development and local practices of the BRI given the BRI's vague nature and lack of a clear blueprint.
International actors should pay more attention to Chinese local and subnational actors as they have a higher level of discretion than expected and their interests can sometimes override that of the central agencies in Beijing. When it comes to specific business cases at the local level, Chinese state‐owned enterprises and provinces – rather than the central agencies in Beijing – are the decisive players.
The Chinese central government needs to make considerable efforts in coordinating its domestic actors and the BRI. Given the scale of the BRI, the Chinese central government needs to set up a specific department in charge of the BRI to ensure central coordination and external contact. Internationally, many external actors too would benefit from a specific department to contact with regard to the BRI.