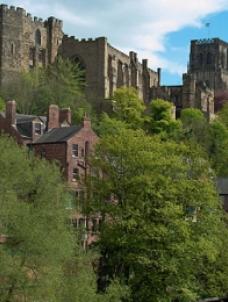 Location
Durham University, UK
The Global Policy Summer School 2017, 'Global Inequality and Development', is a five-day intensive short-course that brings together the latest thinking with innovative practice. The course is led by some of the world's leading researchers and practitioners in the field. Follow the links below to find out more about the programme.
About the Summer School
Inequality has been the focus of much academic, media, and development attention over the last decade. But what is it? Does it matter? What causes it? And what can national and international policy makers and development actors do to address it?
Learn, network, and engage.
Delivered by Global Policy in association with the Springfield Centre, the summer school brings together world-leading academics and experienced practitioners. Part of Durham University, a world top-100 university with an enviable academic reputation, Global Policy brings a distinctive perspective to understanding global issues. The summer school offers a unique opportunity to learn about the latest innovations in development theory and practice, engage with pressing global issues, and network with participants from diverse backgrounds.
With keynote addresses by David Held, Stuart Corbridge and Robert Wade, the summer school programme will be delivered by a number of leading academics from across the UK including Professor Robert Wade (LSE), Professor Gina Porter (Durham), Dr Jutta Bakonyi (Durham), Dr Siobhán McGrath (Durham), Patricia Parker (Practitioner: Kids for Kids), Simon Levine (ODI), Dr Lucio Esposito (UEA), Alan Gibson (Springfield Centre), Rob Hitchins (Springfield Centre), Dr Ben Taylor (Springfield Centre) and more.
The course is an outstanding opportunity for both learning and networking for:
early career professionals in the development field,

experienced development practitioners looking to revisit the theoretical underpinnings of what they do,

recent graduates looking to enter the development sector,

senior professionals in other fields looking for a career change into the development sector.