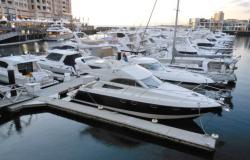 High and rising inequality has become one the defining challenges of our time, causing concerns among policymakers, especially in G7 countries. As a response, policy makers have adopted different strategies to address the issue. We argue that the unsatisfactory results of this uncoordinated approach reflects a misunderstanding of the multidimensional nature of inequality and of its main drivers. A common and coordinated framework among G7 countries, both individually and as a group, could prove more effective in addressing inequalities.
Policy Implications
G7 countries need to develop a common understanding on the drivers, trends and related policy implications to tackle inequalities more effectively.
A common framework on inequalities is developed as a new policy tool to bring together the economic and non-economic dimensions of inequality and establish a link between the different dimensions of inequality and their key drivers.
The framework on inequalities can inform G7 policy makers about relevant policy options, both at national and international level.
The recently agreed Bari Policy Agenda among G7 countries represents a first step forward to the design of a common framework on inequalities.
A greater effort by international organizations is required to improve the quality and comparability of available statistics on the multiple dimensions of inequality, which would facilitate a joint understanding on the drivers, trends and policy implications.
Image credit: Michael Coghlan via Flickr (CC BY-SA 2.0)