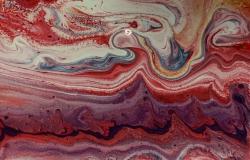 A growing body of literature focuses on restrictions imposed on the space for civil society, or civic space. Recent research has noted that over the past decade, states have expanded their repertoire of legal and extra-legal measures to curtail the freedoms of association, expression and assembly. Although time-series data show that the state apparatus continues to be the primary perpetrator of restrictions on civil society organisations (CSOs) and activists, increasing evidence suggests that non-state actors (NSAs) also play a relevant role in restricting civic space. A broad and heterogeneous category, NSAs include paramilitary forces, private corporate security, criminal gangs and religious fundamentalist groups, among others. This article analyses civic space restrictions driven by a specific type of NSA, that of so-called 'anti-rights groups'. Research conclusions suggest that this distinct set of actors, which usually cultivates close links to the state, is increasingly playing an understudied role in restricting human rights CSOs.
Policy Implications
Further research should deepen the analysis of the ways in which specific NSAs, usually linked to the state, attack CSOs and activists working to advance human rights and the rights of marginalised populations.
Academic research should also pay more attention to how certain states are enabling a variety of NSAs, including anti-rights groups, through delegation to stifle critical and rights-oriented CSOs and activists.
Academic research should better connect with advocacy CSOs that are in a position to create awareness of these actors and processes among the wider international human rights community.
International CSOs and the donor community focusing their efforts on protecting civic space should tailor their policy responses to provide long-term support to CSOs and activists besieged by restrictions coming not only from states but also from specific categories of NSAs.
International human rights mechanisms should move beyond a state-centric approach to human rights violations and explore the implications of civil society confrontations in impeding human rights progress.