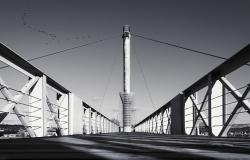 Over the last twenty years, researchers have undertaken systematic comparison of migration policy by creating sets of policy indicators/indexes at the national level. These indicators are designed to analyse the differences and trends in migration policy and then be used by the research community to assess the determinants and effects of policy. This article aims to assess the comprehensiveness of current migration policy indicators by analysing their thematic, geographical and temporal coverage as a way of understanding how migration policy has been conceptualised and measured in quantitative migration research. Our analysis of the 67 existing indexes shows that they disproportionally focus on immigration policy, mainly admission and citizenship, in OECD and particularly Western European countries, with limited opportunities for longitudinal analysis of policy change. These findings reveal that migration policy has been largely conceptualised in indexes as a contemporary phenomenon, concerning mainly Western countries that have become major destination countries.
Policy Implications
Indicators on migration policy allow policy makers to understand the state of their policy and compare their country with others. Indicators are also useful to monitor countries' progress on the Sustainable Development Goals (SDGs).
Comparability has been partially hampered by focus on Western countries. To allow for comparisons between different countries (e.g. developing and developed countries), researchers should widen the geographical scope of existing indexes.
Researchers creating new sets of indicators on migration policy should focus on understudied topics (e.g. emigration and governance), to increase the information available to policy makers.
The temporal coverage of indexes should be expanded to employ a more historical and longitudinal perspective.
Researchers should make their data available in open access to allow other researchers to build on existing projects, avoid risk of duplication and produce more solid findings.
Researchers should also co-operate to create repositories of data and sources for hard-to-gather information (e.g. on migration policy, on migration trends and integration outcomes, and on best practices on migration policies). This would allow researchers to provide policy makers with clear results and analyses on the addressed phenomena.
Image David Edward Tothill via Flickr (CC BY-SA 2.0)