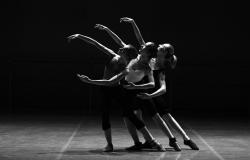 We argue that the economies that achieved inclusive growth, or high sustained and broad-based growth while keeping a lid on the increase in market income inequality, are characterised by dynamism—a drive towards the acquisition of new capabilities in sophisticated products and processes. What a country produces and how much it competes domestically and internationally are important for achieving fair and inclusive markets. We show empirical evidence that dynamism, as measured by export sophistication, reduces market income inequality and poverty while increasing a broad concept of welfare. We explore policy options to steer industrial and market structures towards raising dynamism, thus providing growth opportunities for both workers and firms.
Policy Implications
Both industrial and market structures affect inclusive growth and market inequality. Moving toward sophisticated sectors with continuous creative destruction while curbing market power and supporting competition require state intervention.
Policy advice to only fix government failures may not be sufficient to improve industrial structure and promote diversification and innovation. Moreover, to deal with market power, the focus on standard competition policy as it relates to the impact on consumers may not be sufficient, either.
There is a role for industrial, or diversification, policy to achieve better industrial structure such as competition through export orientation and innovation. The role of large and incumbent firms in creating dynamic economies is yet to be fully explored. Moreover, how in practice policies promote entry into new and risky sectors while preserving competition is yet to be examined.
There is also a role for a revamped competition policy to further limit market power and keep barriers to entry low. This policy could go beyond a simple metric of low prices and consumer welfare to include the impact on workers, suppliers, and innovation and inequality. To encourage innovation and creative destruction, the competition policy needs to focus on technology creation and diffusion.
Photo by Pixabay