COVID-19 as a 'Critical Juncture': A Scoping Review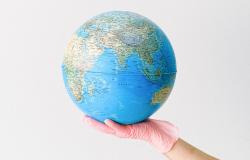 This review examines the COVID-19 pandemic as a 'critical juncture' in which institutions and societies have struggled to cope. The crisis has created opportunities for civil society collaboration with other actors, but some governments have used it as a pretext for closing civic space and it is unclear how to make community voices heard in the public arena. Government failings or authoritarian measures may lead to crises of legitimacy, creating openings for more extreme actors and ideologies. There is an urgent need to rebuild trust in formal authority, expert knowledge and integrity. Closure of physical space has accelerated digital transformation, creating new virtual spaces for social and economic relationships: this process looks certain to continue. Growing inequality, discrimination, marginalisation and violence resulting from the pandemic is of concern. Greater engagement and collaboration across sectoral interests could lead to more robust and effective measures to deal with COVID-19's impacts. Effective interventions to respond to the short- and long-term consequences of the pandemic may require renegotiation of social contracts between states and citizens, founded on legitimacy, trust and partnership.
Policy Recommendations
COVID-19, a crisis of global proportions, has created a 'new normal', but the long-term implications of this for societies, governments and institutions remain unclear.
The pandemic has put great pressure on relationships between state authorities, non-state actors and civil society, and effort will be needed to rebuild them.
Digital transformation and creation of virtual space has accelerated as a result of the crisis, with potential implications for governance and social cohesion.
Spontaneous emergent activity and mutual aid by ordinary citizens can play a major and effective role in pandemic response.
Photo by Anna Shvets from Pexels