Chinese blockchain: convergence around a Beijing-aligned strategy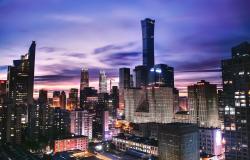 Innovation ecosystems are said to vary across China. By examining all the startups operating in just one vertical – blockchain – across Beijing, Shanghai and Shenzhen, we show that there is increasing convergence in the form of Beijing-styled innovation, which is operating in line with the central government's aims for the technology and sees the state as the target customer segment. Because of the importance of the technology to party leadership, Beijing, not China's tech powerhouse, Shenzhen, is the most active cluster. Bans on cryptocurrency and policies motivated by national security dampen the entrepreneurial environment for other flavors of blockchain innovation.
Policy Recommendations
Prioritize economic opportunity. At present, the state is inconsistent and restrictive, mixing both economic growth aims and national security risks. This has caused dilemmas, with the result being downward pressure on entrepreneurs' ability, or willingness, to operate in an environment identified as a national security risk. A clearer indication of the prioritization of economic opportunity could help enable a more creative, and varied, field of blockchain entrepreneurs.
Policy coordination using the Shenzhen special economic zone as a template. Experiences generated from Shenzhen's development – which benefitted from a coordinated institutional approach – could offer a template for the state's engagement. A mechanism helping integrate different institutional functions and ecosystem actors could offer more certainty for would-be entrepreneurs, and benefit from the tradition of policy experimentation that has served China's innovation system's historical growth.
Make accountability clear for entrepreneurs. Entrepreneurs often find it difficult to figure out to whom they should be accountable. The policy actors should explain and pave a clear way for entrepreneurs to navigate.
Photo by zhang kaiyv