Saudi Arabia's Economic Ambitions and Growth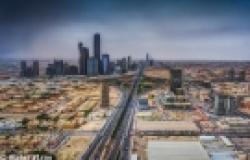 Saudi Arabia's Vision 2030 envisages increasing the private sector's share of economic output to 65%. Output per worker in the non-oil economy must rise by 4% annually over the next 13 years to reach this goal. Several Asian economies were able to sustain productivity gains of this level during periods of rapid growth in the last century, but Saudi Arabia is much wealthier than these nations were during their growth spurts. If they are able to achieve their growth targets, Saudi authorities will likely rely on growth through capital accumulation. This would require capital investment of up to 25% of GDP per year in the near term.
Policy recommendations

Saudi Arabia's economic ambitions will require a high rate of growth in per-worker output. Since the Kingdom is embarking on a development plan with relatively high per-capita income, authorities will need to focus on high value-added industries to propel growth.
Authorities must focus on attracting higher-skilled expatriate workers to help boost overall productivity in the workforce. Saudi nationals will require training to fill higher-skilled job opportunities. Improvements to the educational system may boost the country's long-term growth potential, but there is insufficient time for such reforms to impact growth meaningfully before 2030.
Most of the growth envisioned through 2030 will probably come from capital accumulation — that is, investment in economically productive assets. Authorities must remain disciplined in their approach and avoid being diverted by wasteful 'prestige projects'.
Image Credit: Maher Najm Via Flikr Public Domain Mark 1.0