Can Innovators be Peacebuilders? A Peace Innovation Action Plan
Can Innovators be Peacebuilders? A Peace Innovation Action Plan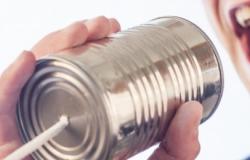 Kristian Hoelscher and Jason Miklian ask how tech can be harnessed for peace without ignoring the lessons from past conflicts and causing more harm than good.
What's the 'Uber for peace'? How can we 'disrupt conflict'? Such questions are taking Silicon Valley and other innovation environments by storm. Technology startups, angel investors and social entrepreneurs are leaping into global peacebuilding spaces, often through government and philanthropic funders who believe that cutting-edge technologies can help mitigate political evils. They're eager to help make more peaceful societies and have deep pockets to support their visions.
But most peace scholars and practitioners recoil from questions like these. It leads to an expertise gap as startups launch peace tools without employing existing peacebuilding knowledge - or worse, don't think that such knowledge is needed at all. Then, experts dismiss the well-meaning initiatives as being hopelessly naive to complex conflict realities. At best, such projects gain no traction, and are forgotten after local communities find them useless. At worst, they get re-purposed by repressive regimes to target the very people that their tech was supposed to help.
So how can we leverage the deep interest in peace by innovation actors to create more socially responsible and impactful pro-peace innovations? Today more than ever, peace scholars understand better why conflicts start, how conditions of violence or conflict endure, and what can be done to prevent or resolve conflicts. Social innovation scholars have also begun to study peace and conflict drivers to attempt to bridge this gap. Centers like Stanford's Peace Innovation Lab are at the forefront, bringing together innovators, investors, and others interested in the pursuit of peace technologies.
However, risk-taking innovators with fail-to-succeed mentalities are making incursions into peacebuilding spaces without having sufficient peace insight. For example, Stanford's focus on quantitative solutions that wish to profitably support "people's ability to be good to each other" constitutes a fundamental misreading of how conflicts start, what their main drivers are, and what truly works in the realm of durable conflict resolution. Perhaps most fundamentally, there is no quick fix or magic bullet for war. Or as scholar and negotiator Mary Anderson says, "Peace is not for amateurs."
We argue that if peacebuilding scholars can offer more systemic expertise and guidance, social and technological innovation outputs can better build peace. We outline a new approach to peace innovation, defined as: Innovation that expressly aims to facilitate the prevention of conflict and/or alleviate the harmful consequences of human suffering when conflict occurs, and which accepts responsibility for its own intended and unintended outcomes. Below, we briefly review this agenda's most promising avenues, which can fundamentally transform both peacebuilding and social innovation.
How can peace innovation work? 5 examples
While in its infancy relative to its penetration in fields of global development and humanitarian aid, social and technological innovation can contribute to peacebuilding in several ways. We illustrate five here:
First, big data can better understand and forecast conflict dynamics. Mobile phones, social media, crowdsourcing, crisis mapping, tweets, and Google's data analytics have all been used to attempt to forestall crises and address root causes of violence, including using 'Big Data' to predict drug violence in Latin America and mobile monitoring for crime prevention and policing by the European Union. But these initiatives can go much deeper, through forecasting and predicting the dynamics of conflict itself. For example, innovators and quantitative peace scholars can collaborate on early warning systems, with granular data and neural network modelling offering clear potential for near-stage peace innovations to more accurately predict conflict hotspots before violence erupts.
Second, the private sector can help support peacebuilding in conflict affected areas. Conflict-affected and high-risk areas are central to today's global development agenda with business-government-development partnerships viewed as key to peaceful development. One way the private sector can help is in improving the capacity to respond to escalating conflicts in remote areas where business distribution networks have more extensive reach than national or international actors. While social media, crowd-sourcing or -seeding or data scraping has been used to gather conflict data or map crises, its usefulness often depends on reliable internet coverage and local social media use - sometimes rare in remote, rural and crisis-prone settings. Partnerships between innovators and consumer goods distributors could, for example, create simple tools for distributors to register particular signs of conflict with anonymous geo-located data sent to humanitarian agencies. Response times to conflict could be reduced dramatically, and in certain situations flashpoints could be resolved before they spread into larger local or regional conflict.
Third, peace innovation can better address conflict and migration needs. We lack information about dynamics of migration out of war-affected areas, hindering relief, support and protection. Web and mobile technologies can help migrants and refugees better decide where to move and how); and can help humanitarian assistance by better understanding where and how people may choose to leave, and where they will go. Such systems could be further integrated with local, national and regional government bureaucracies and emergency response architectures. For instance, 'management systems' could direct and support migrants to regions of best capacity while in transit, eliminating bottlenecks of hundreds of thousands of refugees in a limited number of overburdened places and instead distribute societal costs more evenly and fairly to help service delivery and mitigate potential domestic backlash.
Fourth, peace innovation can help ameliorate identity and conflict fissures. Technologies developed for and targeted towards particular racial, ethnic or gender identity groups offer considerable potential for non-violent advocacy for group mobilization and protect vulnerable citizens from violence through information sharing and monitoring. Research on identity-based discourses and practices can merge complexity theory into peace innovation. Focusing on particular types of identity based violence such as sexual violence in conflict settings, new tools could address how crimes are reported, documented and shared to assist in formulating more complete patterns of conflict, and ways to assist victims such as through social media-enabled psychosocial support structures for those who are unable to receive traditional means of help.
Finally, as cities are densely populated and central to issues of peace and conflict, peace innovation can bolster urban stability. For example, multi-stakeholder 'Urban Support Systems' could employ mobile data to monitor violence hotspots, support policing, and improve communication with citizens. Collated data could integrate long-term policy and planning into needs assessments, and adapt service and infrastructure delivery accordingly. Potential examples are numerous, including: business-government coalitions identifying ways to improve at-risk areas through public works and employment provision; vulnerable schooling districts tailoring curriculums to promote conflict mediation; or user-generated mapping of informal settlements charting informal growth and required services.
Overcoming structural challenges to peace innovation
As we see, peace innovation can be a powerful window into thinking about ways to improve how we address suffering and crisis through the marriage of peacebuilding and technology. But the way in which innovations are developed - and who has access to the fruits of such initiatives - is perhaps even more important than the ideas themselves. Thus, we next present four components of successful peace innovation architectures. First, financial, technical, academic and institutional support from and for innovators, scholars and policymakers is required. Formalising multi-stakeholder cooperation and expanding the scholar–entrepreneur–policy triad to formalize such support through dedicated accelerators, incubators and research centres should be seen as a necessary condition for a PI agenda to deliver tangibly successful products.
Innovators must also prioritise ethical, culturally-sensitive engagement. Informed purpose and a focus on ethical innovations should be mandatory in designing innovations for conflict contexts. Scholars can support innovators who lack the tools to fully explore the deeper ethical consequences of their innovations, including potential unintended side effects and dual-use possibilities that can have malevolent consequences, as in the Government of Mexico's recent use of anti-terrorism surveillance tools to target the communications of human rights defenders and opposition parties.
Third, innovations should deliver specific positive peace impacts. For-profit peace endeavours are certainly possible, but 'profitable peace' business implementation requires deeper guidance on local conflict contexts to deliver ensure that impacts are reciprocal and not extractive in nature. Peace innovations must naturally integrate commercial and social benefit if they are to address social change and development issues in a sustainable and scalable manner. This requires that (i) positive social impacts of innovations are calculated at a level equal and complementary to their profit motivation, and (ii) limiting potential negative consequences of innovations takes precedence over maximizing the potential for profit or positive change.
Fourth, the proliferation of PI networks can simultaneously ensure that formalised multi-stakeholder networks of cooperation are not confined to the West but fundamentally integrate and draw on insights from researchers, innovators, entrepreneurs and policy makers in the Global South. Rather than insights simply flowing from Stanford and Silicon Valley, the local knowledge and capacity of innovation and research networks in the Global South should be harnessed to
Designing the future of peace technology
Recognizing that the goal of a more peaceful world is shared between peace researchers and peacebuilding innovators, integrated peace innovation has the real potential to open new ways of thinking in both circles. As we argue, forging more concrete links between peace and conflict experts and entrepreneurs can better focus innovation activity as a legitimate and important part of peacebuilding. Further, if scholars provide informed guidance to innovators as they operationalize their products and services, peace innovations will deliver deeper real-world, transformative impacts on conflict, post-conflict and fragile situations. Pursuing this agenda through more formalised financing and cooperation mechanisms can transform how socially responsible innovation can ameliorate suffering and build stability for those living under the shadows of conflict. While innovation alone will never be enough to magically create peace from war, peace innovation can help us better find, facilitate, and maximize those fleeting moments when conflicts can transform into peace.
Kristian Hoelscher and Jason Miklian are Senior Researchers at the Peace Research Institute Oslo. This post is adapted from the recent article "A New Research Approach for Peace Innovation."
Photo credit: Foter.com CC0 1.0 Universal (CC0 1.0) Public Domain Dedication