The Run-Up To JCPOA's Revival
The Run-Up To JCPOA's Revival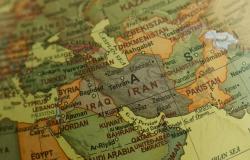 Ali Fathollah-Nejad argues that the Biden and Raisi administrations have no other options but to restore the 2015 Iran nuclear deal, but that this does not mean tensions will reduce in the long run. And Russia's invasion of Ukraine may create some short-term diversion on the path toward the deal's revival.
On the eve of Russia's invasion of Ukraine, the Iran nuclear negotiations were seen as finally seeing the light of a conclusion, reviving the moribund JCPOA after almost a year of back-and-forth diplomatic efforts in Vienna. Iran's top negotiator Ali Bagheri-Kani in the Vienna talks, tweeted on 16 Feb. that "After weeks of intensive talks, we are closer than ever to an agreement; nothing is agreed until everything is agreed, though. Our negotiating partners need to be realistic, avoid intransigence, and heed lessons of the past 4yrs. Time for their serious decisions." Similar statements were reported by Western diplomats who spoke on the condition of anonymity.
Outlines of a deal
The next day, Reuters claimed it had obtained exclusive information of a 20-page draft agreement that envisages a sequencing compliance-versus-compliance mechanism toward restoring the JCPOA. According to the report, there is a first phase in which Iran would reduce its uranium enrichment, which has partly attained 60%, below 5% as originally envisaged in the 2015 JCPOA. Other measures would include the release of Western hostages held in Iran and the unfreezing of about $7 billion of Iranian assets locked in South Korea due to Washington's sanctions pressure. "Only once that initial wave of measures has been taken and confirmed would the main phase of sanctions-lifting begin, culminating in what many diplomats call Re-Implementation Day", Reuters added, a reference to the Jan. 2016 Implementation Day of the original JCPOA that saw all nuclear-related sanctions lifted in exchange for Iran's massive rollback of its nuclear programme. The period between a signing of an agreement and Re-Implementation Day is estimated at one to three months.
On the crucial issue of re-allowing Iranian oil exports, the report also suggests that a previous mechanism would be revived: Former U.S. Presidents Obama and Trump used to issue and renew 90- to 120-day waivers on Iran's oil sales until the latter's withdrawal from the JCPOA in May 2018.
Regarding Tehran's long-standing demand for U.S. guarantees not to renege from the deal again, also by a post-Biden administration, the report, citing diplomats, suggests that the issue could be circumvented through Tehran returning to a 60% enrichment purity in case of Washington violating the deal, i.e. not fulfilling its sanctions relief promises.
However, Iran's foreign ministry spokesman Saeed Khatibzadeh indirectly reacted to the Reuters report, referring to it as "misinformation" and "an unsourced spin". Iran's Foreign Minister, meanwhile, said to the country's official media that a "good deal" may be reached soon.
In these circumstances, more than 160 U.S. Republicans from the House of Representatives sent a letter to President Biden, warning that "If you forge an agreement with the Supreme Leader of Iran without formal Congressional approval, it will be temporary and non-binding and will meet the same fate as the Joint Comprehensive Plan of Action (JCPOA)." They stressed that they will oppose a deal to lift sanctions if Iran has not "fully dismantled their [sic!] enrichment and reprocessing-related infrastructure capabilities." They also demanded that all U.S. hostages should be released and Iran ought to stop sponsoring terrorism. However, there is no indication that a new JCPOA would address either Iran's regional policies nor its expanding ballistic missile programme.
Convergence of interests
Since January 2021, the Islamic Republic has attempted to gain more concessions from the Biden administration, encouraged by the eagerness of the U.S. to rejoin the JCPOA. However, as the Reuters report indicates, Tehran is far from obtaining what it had demanded all along.
That a JCPOA revival has been seen to be within reach can be explained by interests that all negotiating parties have, both structural and contingent: (1) For the West, (a) it is the alarmism that Iran's "nuclear escalation" strategy has successfully induced, fearing a nuclear-armed Iran to soon emerge on the horizon. (b) Also, given the escalating conflict with Russia (the so-called Ukraine crisis), Western diplomacy believes it has too much on its plate, so that it would need to solve the Iran nuclear issue as soon as possible, even if a long-term solution cannot be guaranteed. (c) These Western pre-occupations not only pertain to be able to more thoroughly focus on the conflict with Russia, but also its systemic rivalry with China. It is perhaps in this vein that Foreign Minister of France, a major military power in the EU and NATO, who urged that the Vienna talks would need to conclude within days could be understood.
(2) For Iran, it's now more public willingness to forge a deal is driven by (a) its need to experience relief from onerous sanctions. While Iran has been able to partly circumvent sanctions, also benefitting from the Biden administration's more lax handling of the global sanctions regime, meant to show goodwill toward Tehran in view of reviving the JCPOA, it is questionable how much of its more than one million barrel per month of oil exports (mostly to China at a discount price) would effectively translate into sorely needed hard-currency income, especially given the barter-trade Tehran has been subjected to by many of its oil customers. Therefore, the apparently planned unfreezing by the U.S. of billions of dollars of Iranians assets in South Korea and perhaps also in Iraq and other contexts has been at best estimated at reaching $20 billion. Even this positive estimate pales in relation to the needs of Iran. However, the Tehran leadership seems to be willing to accept such a sub-optimal outcome, which lags far behind its long-held official demands to see all U.S. sanctions removed as well as calls for U.S. guarantees to remain in the deal regardless of a new administration in Washington.
On the guarantee issue, it seems Iran has lost all illusions that its demands can be satisfied. In order to calm domestic critics, Iran's foreign minister Hossein Amir-Abdollahian has openly asked its negotiators to propose to Western parties that "at least their parliaments or parliament speakers, including the US Congress, can declare in the form of a political statement their commitment to the agreement and return to the JCPOA implementation." In reality, no such "political statement" can legally bind the U.S. in particular to stay in the deal.
In fact, Iran now needs hard currency to nurture and cultivate its proxy network (esp. Hezbollah in Lebanon and its militias in Iraq, the latter of which have seen signs of fragmentation, also as a result of Tehran running out of U.S. dollars) and, more temporarily, to help alleviate its domestic economic crisis (although the latter may be mostly handled by simply printing cash, thus sustaining high inflation); (b) concerns that Western patience may indeed running out (as reiterated by key Western leaders since about the turn of the year), leading to the ultimate collapse of the Vienna talks and the much-needed prospect for sanctions relief.
(b) Last but not least, even in the wake of such a sub-optimal deal, the Islamic Republic can claim victory in the sense that it was able to thwart a "longer and stronger deal", a stated goal of the Biden administration, which would have to include Iranian concessions on regional geopolitics and ballistic missiles.
(3) It is also clear that there is some pressure from Iran's indispensable, purported partners Russia and China to push Tehran toward a deal. (a) Moscow and Beijing are not only opposed to a "nuclear Iran", which could help free the Islamic Republic from its straightjacket in its relations with these non-Western great-powers and the massive power asymmetry it suffers in these ties, structurally anchoring Tehran in a position of weakness and of constant offers of concessions to them. (b) Both also hope to benefit economically from some, yet not full, sanctions relief Tehran would experience from a revived deal.
(4) Opposition from key Western regional allies seem to have calmed. While all of them would want to see Iran's nuclear programme contained, Israel has probably been given the assurance by the U.S. that it can continue its operations against Iran's nuclear infrastructure even after a deal is struck, while Gulf Arab countries have been informed about the Vienna talks as opposed in the case of those that had preceded the 2015 JCPOA.
In addition, there are important caveats to bear in mind: (1) Also in the absence of sanctions, Iran's FATF blacklisting would still not allow for full normalization of trade with the West, in this case Europe, and even beyond. (2) Contrary to some re-emerging claims echoing those surrounding the 2015 JCPOA, both the pacifying nature and durability of a deal are likely to remain quite limited. While Iranian authorities insist on guarantees, there appears that even a revived deal would not survive in the long term, as disputes with the U.S. are not limited to Iran's nuclear programme but also to its expansive regional policies and ballistic missile programme, both of which are very likely to continue unabated. One could even expect that the Islamic Republic will take this opportunity of a revived deal to increase its leverage against the U.S. by way of its regional policies and ballistic missiles.
Russia's invasion of Ukraine and the Vienna talks
Last but not least, whereas on the nuclear issue, Russia (and China) are against a "nuclear Iran" and thus for a JCPOA revival, the Ukraine war may have two important short-term consequences that could create an adverse dynamic in the short run: (1) Russian torpedoing of the Vienna talks, be it through political or technical-detail means, as a way to show its power of nuisance in areas deemed as significant for international peace and security (such as Iran's nuclear issue) meant to elevate its leverage in times of escalation with the West; (2) Iran's negotiating posture may revert back to more intransigence, with Iran emboldened by Russia's apparent upper-hand in its confrontation with the West now pushing it to demand for more concessions in Vienna. Some reports about Iran's chief nuclear negotiator returning from Tehran may indicated such a hardened Iranian position. Despite its risk of alienating Western parties at a crucial time of the Vienna talks, Tehran may calculate that the costs of a short-term return to a more intransigent posture may be manageable, not least due to oil prices reaching $100 per barrel as a result of the war in Ukraine.
No "Plan Bs"
In sum, the Biden and Raisi administrations have no other options but to reach a common point, even though both of them allege that they have a "Plan B". The White House seems to be concerned about the rapid advancement of Iran's nuclear programme, while its unwillingness to sustain Trump's "maximum pressure" has deprived it from important leverage against Tehran to push for a "longer and stronger deal".
Therefore, the Islamic Republic and the Biden administration will probably restore the JCPOA, but it does not mean that the tension between the two countries will reduce even in the medium term. At this time, the revival of the 2015 nuclear deal would work as a sedative, even though it will lose its efficiency sooner or later. Indeed, it only provides an interval in which both Presidents, Biden and Raisi, can boast they solved a problem in favour of their country's interests.
Dr. Ali Fathollah-Nejad is a German–Iranian political scientist focusing on Iran, the Middle East, and the post-unipolar world order and author of the much-acclaimed book Iran in an Emerging New World Order: From Ahmadinejad to Rouhani (2021). He is currently an Associate Fellow with the American University of Beirut's Issam Fares Institute for Public Policy and International Affairs (AUB-IFI), where he publishes a monthly brief entitled »Iran in Focus«. Ali is also the former Iran expert of the Brookings Institution in Doha (BDC, 2017–20) and the German Council on Foreign Relations (DGAP, 2015–18). He holds a Ph.D. in International Relations from the Department of Development Studies at SOAS (School of Oriental and African Studies, University of London) and was the winner of 2016/17 post-doctoral fellowship of the Harvard Kennedy School's Iran Project.
Website • Twitter • Facebook • Vimeo • Soundcloud • LinkedIn
Photo by Lara Jameson from Pexels