The Anti-Science Agenda is Killing Us
The Anti-Science Agenda is Killing Us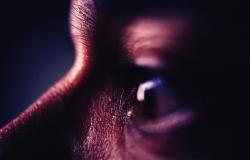 Martha Molfetas draws parallels between the deadly effects of popular responses to COVID-19 and climate change.
Scientists have been ringing the alarm bell on our climate crisis for over 30 years. They've also been warning us for half a century that new diseases and pandemics can come to fruition - from HIV/AIDS, to SARS and Ebola. COVID-19 isn't the first disease to break out of our disastrous relationship with nature, it's just the latest and most contagious one we've failed to control. Failing to listen to science has pushed us all into a reality no one wanted and none of us asked for. From the climate crisis to COVID-19, those who campaign against science back policies that cost lives.
As wildfires blaze through two million plus acres of land across the western US, we're reminded yet again just how fragile our pale blue dot is. Another year of record breaking heat. Another year of shocking hurricane systems, with two simultaneous hurricanes hitting the Gulf of Mexico this August and another five simultaneously active Atlantic systems spiraling around. Elsewhere in the world, 2020 has provided us with devastating Arctic and Australian wildfires and unprecedented floods that submerged 25% of Bangladesh - displacing millions. Record breaking heat has thawed our planet's ice caps and dislodged huge ice sheets in Antarctica, which could add three meters to sea level rise. Another year of climate records we're growing all too familiar with. Welcome to the Anthropocene.
For obvious reasons, this year is different. Not only are these climate events more chaotic and unhinged, it's all happening against the backdrop of the worst global pandemic since the 1918 Spanish Flu.
Here the US continues to hit stark records on coronavirus, while the President and other elected Republicans have gone on a COVID-denial misinformation spree. As it stands, globally we are not going to achieve the Paris climate goals. Climate impacts are harming communities near and far. We need to stop putting our heads in the sand, and start using science as the bedrock for policies that can help communities around the globe for our twin crises: climate and the pandemic. We can't build an economy that works for everyone without dealing with our shared climate and COVID realities.
Six months into this crisis, 208,000 and counting lost, and 7.3 million and counting cases here in the US; and you'd think we'd have a better plan by now, or at least have our priorities straight. American hospitals still don't have the PPE or the ventilators they need. There's no nation-wide mask mandate. Some governors and the federal government are seeking means to censor data and limit testing availability; all while spreading disinformation on supposed 'cures' and the effectiveness of basic common sense measures to slow the spread - and Americans are paying the price.
It doesn't have to be this way. Countries relying on science to build pandemic responses have clearly come out of this far better than those ignoring science. New Zealand has basically eradicated the pandemic with less than 1,900 total cases and the longest stretch of no new cases seen thus far. A common sense approach led by listening to health policy experts and scientists works. A national mask mandate and lockdown works. Swift coordination of resources to buttress hospitals so staff have the tools they need works. Providing everyone with temporary UBI works.
What doesn't work are attempts to censor data, an uncoordinated effort to get PPE and ventilators where they're needed, no national mask mandate, misinformation on medications and masks from our leaders, and a sad one-time check to Americans coping with what's likely to be a year-long, or longer, pandemic. The US is not alone, Russia and Brazil's governments are doing similar things along the lines of misinformation and denial. Together BRUS, or Brazil, Russia and the United States account for 39% of all cases and 37% of all global deaths, that's roughly 375,000 lives lost from these three countries alone out of one million deaths. A damning club to be a part of: the short list of countries doing active harm to their citizenry for no fathomable reason other than political posturing and an opportunity to bend ever towards autocracy.
So not only are we seeing the last vestiges of a livable planet slip away. We're seeing just how dangerous an anti-science agenda can be towards our public health. The UN was right, if COVID-19 doesn't kill us climate change will. An anti-science agenda on climate and COVID-19 is not the answer and it never has been.
Somehow we are still funding massive fossil fuel projects with public money, not just in the US, but in all G20 nations to the tune of $71.8 billion a year as of 2017. This is obviously at the unique time where we are feeling the effects of climate impacts and the window for swift action is closing. Right now, 5.1 million people have been displaced globally by climate and environmental impacts.
Some countries are going above and beyond. The Netherlands is relying on coastal adaptation measures to protect communities and adapt to rising seas. Costa Rica continues to break records on clean energy use and reforestation. Meanwhile here in the US, the Republican-led government is advocating for opening up areas around the Grand Canyon to uranium mining, which would damage potable water supplies for the Navajo Nation and countless communities across Arizona. Not to mention, efforts to vastly expand offshore oil drilling and an acceleration in public land leases for oil and gas interests - all in addition to rollbacks on climate resiliency and emissions cutting efforts launched by the Obama Administration.
The IPCC's latest report reiterates the importance of keeping fossil fuels in the ground and investing in adaptation and mitigation efforts. But with fossil fuels still accounting for 80% of the world's energy at this crucial time, it's clear we're nowhere near close to doing enough. With one million globally dead to COVID-19 in just nine months, we're clearly not doing enough. What's missing from policy responses on both fronts is a science-focused agenda. We can all be like New Zealand on COVID-19, and like Costa Rica or the Netherlands on climate - or we can set ourselves up for more collective misery. Ignoring experts and propelling a 'business as usual' approach to both issues isn't moving us forward, it's just putting us in a deeper hole we'll have to get out of later.
Martha Molfetas is the Executive Director and Founder of Impact Human, and a Climate Policy Consultant & Strategist based in Brooklyn, NY. Website: www.marthamolfetas.com Twitter: @m_molfetas
Photo by George Becker from Pexels