'The more European you are, the more we care': Why the UK Government Needs to Change its Attitude towards Humanitarian Aid
'The more European you are, the more we care': Why the UK Government Needs to Change its Attitude towards Humanitarian Aid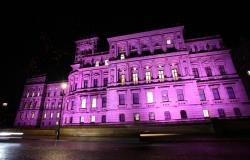 Leon Hady argues that it is time to use the government's Ukrainian policies as the standard for helping all immigrant children.
The Ukrainian conflict has highlighted the systemic racism that still permeates the UK's approach to refugees. Schools have been told to do all they can to help Ukrainian students integrate into UK schools - and quite rightly. But why has this call to action been absent throughout the Iraqi, Syrian, Afghanistan, and Yemen crisis? Everyone deserves the right to education, regardless of their skin colour. If all refugee students don't get the help they need, they might not be able to assimilate into society, and a cycle of disenfranchisement begins. This creates a potential problem for everyone.
The humanitarian gathering behind Ukraine has been truly heartwarming. Yet amidst the relentless waves of media attention, we are in danger of drowning out the needs of other desperate refugees and asylum-seekers. The solution is not to reduce Ukrainian aid; it is to elevate the support we are giving to those fleeing crises in other war-torn states. Currently, the UK's Ukrainian aid is coming at the expense of support to nations such as Syria and Yemen.
It is with a startlingly blatant degree of hypocrisy - even by the UK's standards - to unroll the Nationality and Borders Bill and the UK-Rwanda Memorandum of Understanding. At the same time, it upholds an open-arms policy towards Ukraine. These new measures introducing obstacles and penalties for those seeking asylum in the UK were announced under the flimsy guise of attempting to stop people-smuggling gangs. This is a convenient excuse for the UK to maintain a highly selective and inherently racist immigration policy.
When the Afghan crisis erupted again last year, my teachers treated this humanitarian crisis consistently. We even used DeepFake technology to teach Afghan students in their own language, which helped them feel settled in this unfamiliar environment. We are helping Ukrainians in any way we can - just as we have done for Afghanistan, Iraqi, Syrian and Yemeni students. But unfortunately, our actions have been uniform; our governments have not.
The government's initially encouraging response to the Afghanistan crisis has quickly deteriorated, reflecting a deeper Eurocentrism that pervades our foreign policy. Now, Afghan children face an agonisingly long backlog as they wait for VISAs. The UK has paused scholarships for Afghan students. The Home Office recently had the audacity to tell Afghan and Yemeni asylum-seekers that they could return home. At the same time, Home Secretary Priti Patel even informed a Syrian asylum-seeker that it was safe to go back to Syria.
The UN has expressed its fears that Syrian refugees will suffer essential shortages due to reduced EU funding. The UK's pledge to give Ukraine £120 million in support was heralded as valiant. Still, it later emerged that this money was being taken directly out of our aid to Yemen and other emergencies.
The current approach stems from a variety of factors, such as disproportionate media attention, fears that Putin's expansionism is gradually growing closer to home, and Boris' political opportunism as his domestic reputation lies in tatters. Yet there is an underlying reason that is far more sinister - the UK government is sending out the message that the whiter and more European you are, the more they care about you.
The disturbing soundbites emanating from Europe's leaders are only highlighting this discriminative attitude toward immigrants. Speaking about the insurgence of Ukrainian refugees, the Bulgarian Prime Minister stated, "These are not the refugees we are used to. These people are intelligent, they are educated, people". A CBS correspondent said that the conflict in Kyiv isn't "like Iraq or Afghanistan that has seen conflict raging for decades. This is a relatively civilised, relatively European" city. These are not isolated incidents - there are many more similar comments that have spread insidiously across the media.
If we just open our eyes to how disproportionate our support of Ukraine has been compared to our treatment of other crises, then levelling the playing field will be simple; we already have a blueprint set out by the aid we have given to Ukraine.
If we look at the case of education, the UK government has offered £4 million to help Ukrainian students studying at universities in England. This has created an excellent incentive for these institutions to provide places to Ukrainians. In addition, the Secretary of State for Education sent a letter to schools in May reiterating the importance of supporting Ukrainian children in any way they can, such as by offering a 'broad and balanced' curriculum and making learning resources available in their native language to help them integrate.
These are hugely constructive measures that we must extend to all refugees and asylum-seekers. On average, asylum-seeking children that enter the UK without their parents are more than three years behind non-migrant children by the time they take their GCSEs. Furthermore, unaccompanied asylum-seeking children face higher rates of school exclusions than non-migrant children. Introducing a curriculum and learning resources geared towards easing the transition for child refugees from all war-torn states - not just Ukraine - will be life-changing for these students.
It is time to wake up to the discrimination that is being exacerbated by the Ukraine crisis and use the government's Ukrainian policies as the standard for helping all immigrant children. Human suffering is not selective, so why should our support be?
Leon Hady is a former headteacher and CEO and founder of GuideEducation.
Image: FCDO via Flickr (CC BY 2.0)