Down and Out in Paris and Hamburg: The G20 on Climate Change
Down and Out in Paris and Hamburg: The G20 on Climate Change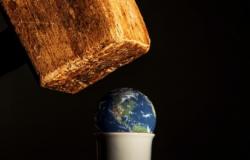 The following piece was written by members of the GLI team at the G20 Hamburg Summit. Please check here regularly for all their blogs and opinion papers from the summit.
International Media Centre – G20 Hamburg Summit. German Chancellor Angela Merkel has stated that the impact of climate change presents one of the most significant global challenges to date. Global warming will primarily have a negative influence on economic growth through damage to property and infrastructure, lost productivity, mass migration and security threats. A plan to limit these consequences is therefore essential and high on the German Chancellor's agenda at the G20 Summit in Hamburg.
As of June 2017, the Paris Climate Agreement was signed by 195 UNFCCC members, and was ratified by 152 of those members. The Agreement itself is indicative of the decisive action that the international community wishes to take, and yet a number of G20 countries seem reluctant to demonstrate a strong defence of the Agreement.
The Agreement sets out a Global Action Plan to avoid dangerous climate change, with its primary long-term goal being to keep the increase in the global average temperature well below 2 degrees Celsius and aim to limit this increase to 1.5 degrees Celsius. The Agreement requires each country to determine, plan and regularly report on its own contributions – a process requiring a level of commitment that does not exist among all G20 member states.

Donald Trump recently caused widespread condemnation, particularly from the European Union, by withdrawing the United States from the Paris Agreement. Although he indicated that the United States may consider re-entering a new agreement with different terms, it would not be of high priority unless he can secure a good deal for America.
European efforts to isolate President Trump after his rejection of the Paris Climate Change Agreement have been undermined by Theresa May's initial response to the US withdrawal. The UK Prime Minister has been strongly criticised, and branded by many as a coward, for her failure to sign a joint statement with other European leaders expressing their regret at Trump's withdrawal. This certainly highlights May's reluctance to be critical of Trump, and suggests that the remaining G20 members may not be wholly united in their opposition.
There have, however, been strong indicators from China and Europe that they are willing to redouble their efforts to compensate for the US exit from the Agreement. Diplomats initially suggested that, other than the US, all of the G20 countries would show a united front and strongly commit to the Paris Agreement. More recently it appears that this may not be the case.
Lutz Weischer, leader of the international climate policy advocacy group Germanwatch, appears to be doubtful that the remaining G20 countries will strongly oppose Trump's position, stating "I am not 100 percent confident that it is going to be a strong 19-party [pro-Paris Agreement] signal".
Instead, countries such as Indonesia and Russia, although ratifying the Paris Agreement, have failed like the UK to clearly demonstrate how powerfully they will express their support for it. Saudi Arabia, as one of the G20 countries most reliant on the use of fossil fuels, is not likely to advocate the Agreement with force.
It is not clear what exactly will emerge from the discussions over the course of this summit. In light Trump's decision to withdraw the US from the Paris Agreement, China's Deputy Finance Minister Zhu Guangyao rejected the idea of a special summit statement that is not endorsed by the US, arguing that an agreement should be reached unanimously by all G20 members. It may be that although certain members remain less vocal than others with regard to support for the Paris Agreement, the majority of the countries in attendance, led by the summit host Angela Merkel and other EU countries, will stand united in their commitment to tackling climate change.
G20 Team: George Ashley, Lucy Branford-White, Hugo Dobson, Remi Edwards, Johanna Greco, Emilija Lazarevic, Helia Nazari, Henry Poust, Joseph Richardson and Gregory Stiles – Global Leadership Initiative, University of Sheffield. Please see here for more outputs from the team.
Photo credit: Only A 3-Minute Earth, Earth, Planet, Climate Foter.com