UK's New Forest Protection Law Will Beat the EU at its Own Game By Working With, Not Against, The Global South
UK's New Forest Protection Law Will Beat the EU at its Own Game By Working With, Not Against, The Global South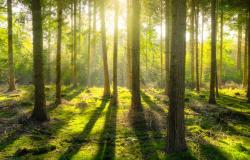 Ibrahim Ozdemir argues that a proposed British law far out paces anything the yet seen from the European Union and may even set a global precedent.
While the EU has repeatedly declared promises to do 'something' to stop deforestation, the result has largely been ineffective or even incoherent.
In contrast, the UK's proposed ground-breaking anti-deforestation law cuts straight to the chase. Once passed, it will prohibit British businesses from using commodities not grown in accordance with local laws. To use these commodities, businesses will have to apply strict supply chain due diligence processes to prove compliance.
These plans have already attracted controversy – having been attacked by NGO's like Greenpeace for their anticipated ineffectiveness.
However, getting consumer nations to work in alignment with producer nations to ensure local deforestation laws are not breached represents an unprecedented milestone. If the UK achieves it, this will indeed be a world-leading environment law.
Take Amazon deforestation for instance - 90% of which is illegal according to local laws. It is the inability of consumer nations to ensure the enforcement of these laws that allows the largest single case of deforestation in the world to accelerate. It also represents the single biggest loophole enabling foreign businesses to profit from deforestation.
The UK's new law offers an ingenious way of closing this loophole. By fining UK companies selling products which are unable to prove supply chain compliance with local laws, they will be incentivised to source their products sustainably. That in turn, for the first time, will incentivise local producers to comply with laws currently being flouted.
The UK approach out-competes the EU who, after realising in June that boycotting only specific commodities might actually worsen deforestation, finally recognised the need for broader regulations, albeit without having a clue how to get producer countries on board.
Thankfully, this UK law will set a global precedent that makes it difficult for the EU to continue pursuing its incoherent approach unilaterally.
Professor Ibrahim Ozdemir is a world-renowned ecologist who has been a consultant to the United Nations Environment Program (UNEP) since 2015. He is Professor of Philosophy & Ecology and Founding President at Hasan Kalyoncu University, and previously was Director-General at the Department of Foreign Affairs in the Turkish Ministry of Education. He was a lead member of the drafting team for the Islamic Declaration on Global Climate Change adopted at the International Islamic Climate Change Symposium in Istanbul, and endorsed by the UN United Nations Framework Convention on Climate Change (UNFCCC). He is also a Higher Committee judge for The Award of The Kingdom of Saudi Arabia for Environmental Management in The Islamic World.
Photo by Skitterphoto from Pexels