Political Bargaining in the Refugee Crisis
Political Bargaining in the Refugee Crisis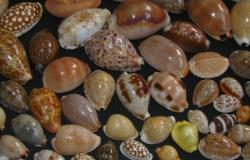 Over the last few years refugees have been increasingly used as political bargaining chips by European politicians keen to stem the flow of mass migration into Europe. The focal point of this has been the EU-Turkey deal, agreed in March. The tactics used in Europe, however, are being replicated elsewhere, leaving refugees stranded while the U.N. fails to uphold international humanitarian law. This article was first published on the WhyDev blog.
The EU-Turkey deal, which came into effect in March, aims at stemming the flow of refugees coming to Europe "illegally", if they did not apply or had their asylum application rejected. Critics say that the deal has been an example of where Europe has been turning its back on refugees, forcing them to take on more dangerous routes through north Africa to reach Europe.
UNHCR has employed similar tactics to help host nations to repatriate refugees back to their country of origin, even if this means returning to conflict.
Voluntary repatriation, a scheme used by UNHCR to help resettle refugees in their homelands, has been widely criticised. The scheme aims at speeding up the process of resettlement, offering cash incentives and security information to encourage returnees to make the journey home.
However, Human Rights Watch has identified two projects in Kenya and Pakistan which are forcing refugees to return under duress.
In May, the Kenyan government ordered the closure of Dadaab camp – home to over 300,000 Somali refugees, citing security concerns over terrorist group al-Shabaab. As in Kenya, fear of refugees in Europe, it has been argued, is driven by the fear of terrorism.
Human Rights Watch argues that the scheme is helping authorities to intimidate refugees into leaving the camp against their will. An investigation by the organisation revealed that 100 refugees who were interviewed felt that they were being threatened to return to Somalia "where they face danger, persecution and hunger".
A 42 year old Somali woman who signed up for the repatriation project told the investigation that she faced threats from the Kenyan authorities that she should leave and return to her country, which is still plagued by conflict and hunger.
"We fled Somalia because of specific problems, and those problems are still there," she said. "It's not the right time for us to go back. But every day the Kenyan government is telling us that we have to go, and UNHCR is not giving us any different information…I said I will go back as we have no other option."
Refoulement, under the United Nations 1951 Refugee Convention constitutes the forced eviction of refugees to places where their lives may be at risk. Under this definition it is clear that the international community is failing refugees, favouring political expediency over the lives of refugees – in Kenya as well as Pakistan.
UNHCR's repatriation scheme in Pakistan has come under similar fire from Human Rights Watch. The organisation claims that the Pakistani government, with support from the international community, is using "coercive measures and other abuses that are driving tens of thousands of Afghan refugees from Pakistan".
By the end of 2015, it was estimated that 1.5 million Afghan refugees were living in Pakistan. Every year since 2014, Afghan refugees have been one of the biggest source of refugees worldwide. But in July, the Pakistani authorities began to speed up the process of resettling refugees in Afghanistan: a move which UNHCR calls a "concerted push from the Pakistani government" to rehouse refugees.
So far there has been a mass exodus of refugees returning across the dangerous Afghan-Pakistani border. In August alone around 60,000 refugees left Pakistan to return home. All in all, it is reckoned that 5,000 refugees are returning daily since voluntary repatriation was introduced in July.
In order to speed up the process, the Pakistani authorities have used violence and threats to force Afghan refugees to leave. The government has forced banks to close refugees' accounts and order companies to disable their SIM cards, while allowing police forces to raid shops and homes and detain refugees with impunity.
"Unprecedented numbers of Afghans are fleeing increased incidents of violence, arbitrary arrest, detention and other forms of harassment," said the International Organisation for Migration in a statement last month.
By the end of the year, it is expected that around 220,000 registered and 400,000 unregistered refugees will return home.
Growing instability in Afghanistan, as with conflict in Somalia, makes it a poor time for refugees to return. Despite UNHCR cash incentives to return, the systems they are returning to cannot cope with their arrival.
Refugee communities are settling in countries where resources are slim – to the consternation of host nations who feel as though the international community is not playing their part in alleviating the refugee crisis.
Though richer nations have benefitted from poorer nations to stem the flow of refugees moving into Europe, it is clear that funding from the international community has not been forthcoming.
"This is the standard practice worldwide. For example in Europe, rich, prosperous, and democratic countries are turning away refugees from Syria, one of the worst war zones since World War Two," said Kenya's cabinet secretary, Joseph Nkaissery in a statement in May.
"What is unfortunate has been the lack of commitment to the refugee repatriation we have been calling for. Refugees are a responsibility of the international community," he added.
A report published by Amnesty International last month claimed that over half of the world's refugee population live in just ten countries. Those on this list include Turkey, Kenya, Chad, Ethiopia, and Pakistan: which are all developing countries.
Overall, these ten nations make up just 2.5 per cent of the entire global economy. This means that most on this list are ill-equipped to deal with an ever growing refugee population from countries on their borders.
"A small number of countries have been left to do far too much just because they are neighbours to a crisis," Salil Shetty, Amnesty's secretary-general said in the report. Richer nations, the report argues, "host the fewest and do the least," compared to poorer nations.
While Turkey received €6 billion of aid in return for taking migrants back from Greece, some argue that Kenya wants to see similar funding coming its way. This often means that refugees are used as a bargaining chip between host nations and the international community, as in Kenya.

Charlie Ensor is a London-based freelance journalist, with a background working in the development sector. His work has been featured on the Guardian and the Humanosphere. Charlie is a development advocate and campaigns with Results, a grassroots organisation that fights to raise global health and education issues at the British parliamentary level. Charlie tweets @charlieensor, and you can contact him at charlieensor1990@googlemail.com.

Photo Credit: : D.Eickhoff. Foter.com. CC BY
Photo Credit: Bjørn Heidenstrøm. Flickr. CC-BY-2.0
Photo Credit: EC/ECHO/Dina Baslan. Flickr CC-BY-SA 2.0