There's No 'Right' Way to Adapt Elections to COVID19 – But there is a Right Way to make those Decisions
There's No 'Right' Way to Adapt Elections to COVID19 – But there is a Right Way to make those Decisions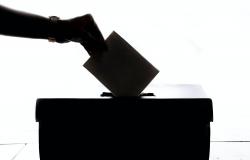 As governments decide to postpone elections or alter electoral processes because of COVID-19, it is crucial that they have a transparent debate about doing so. Importantly, they must consult key stakeholders or public trust in the electoral processes can be severely damaged and democracy weakened. A transparent and open debate and consultation on the way forward might also lead to new innovations that could improve electoral processes and help countries be better prepared to face such challenges in the future.
According to International IDEA, at least 60 countries and territories have decided to postpone elections because of COVID-19. At least 18 of these are national elections and referendums, making them particularly significant. Ethiopia, for example, has indefinitely postponed parliamentary elections scheduled for August this year. While understandable, this decision deprives Ethiopian citizens of a chance to express their opinions about recent political reforms and may have significant ramifications for Ethiopian politics and society in the long term. Other countries are moving ahead with elections, though trying to hold them in a way that protects public health.
It is crucial that countries and territories making these decisions have a transparent debate about the pros and cons of holding elections under current circumstances, as well as the risks of postponing elections. Each faces a unique situation with respect to its political atmosphere, power structures, technical and legislative possibilities, and the positions of political parties and civil society. But three key things are common to them all:
Elections are a key element of democracy, so a flawed electoral process is harmful to the democratic process
Elections are processes that test the pillars of democratic governance, often revealing shortcomings
Electoral processes give an idea of the political space with respect to media freedom, political party work and citizen participation opportunities
Careful decisions about how the electoral process is adapted in the face of COVID-19 are essential.
At the moment, decisions are being made more quickly than usual, and processes and procedures are undergoing an unprecedented level of change. Skipping over consultation often leaves stakeholders in the dark. We have seen limited levels of stakeholder consultation in recent months, leading to confusion and protests – as seen in Poland where the Presidential Elections were announced for the 10th of May and then cancelled again, despite, as the New York Times put it,  "a chaotic push by the governing party to press ahead with an all-postal ballot." 
But now is the best time to consult stakeholders and engage them in the process, if credible electoral processes are the ultimate aim. Only if everyone knows their role and the rules of the game can there be an environment that allows for credible elections. Communication around the process is more important than ever to establish, deepen and keep public trust in the process and ensure electoral integrity.
New challenges and opportunities
In the coming months, several challenges will crop up that need to be mastered in a professional and transparent way to ensure the integrity of the electoral processes:
Firstly, new campaign realities will raise questions about whether there is an level playing field for those running. The incumbent government will likely have much higher visibility, as current discussions in the United States suggest. While Biden's campaign-via-basement approach that sees his addressing the electorate through digital tools seems to be working, it is possible that his strategy will not stand up against the image of a president in action as Trump continues to travel outside the capital.
Furthermore, enhanced online campaigning might also pose a set of additional threats with respect to the transparency of the electoral process.  With the internet becoming the dominant sphere of political discussion, disinformation becomes even more of a threat. Disinformation can be hard for voters to spot and email provider and closed-messaging apps like WhatsApp are not easily accessible and difficult to police. At the same time, innovative tech solutions are being developed to better be able to fact-check online content.
Secondly, while remote voting tools like postal voting are touted a possible solution to the problem of holding elections during a pandemic and may be an option in countries where these processes already exist, like in the German state Bavaria, they cannot be thought of as a real alternative to voting in person. This is because of the challenges related to the secrecy of vote and accessibility for all citizen, for example, which they pose. At the same time, the new situation could spur innovation in voting processes by initiating new discussion around remoting tools. These new discussions might lead to countries being better prepared for crises that affect elections in the future.
Limited international – and in some counties citizen – election observation missions will be a reality for the foreseeable future because deployment of observers might be restricted or simply not possible. It will be important to find feasible ways forward to mitigate this situation to ensure monitoring and trust in the process. The new situation might bring a about a new balance between international and domestic observers and create new networks and ways of cooperating to improve electoral monitoring in the long term.
More stakeholder consultation as we move forward
The new situation is complex, and there are no right answers in terms of whether elections ought to be postponed or modified, but there is a right way of making those decisions – through consultation. Governments and election commissions should do more to consult stakeholders on potential bottlenecks, challenges, procedural problems, or innovative steps. Most importantly, they must keep everyone informed about the process. The focus must be on working together to find the best solutions possible, using the combined power of the whole of society, to safeguard democratic rights and the integrity of the electoral process.
Failure to engage stakeholders effectively on the new processes, timelines and emerging challenges will most likely lead to misunderstandings, misinformation, and a negative perception of the electoral processes among citizens. Eventually, public trust will be lost and be very difficult to restore. Building trust back up will require time, maybe several electoral cycles, during which time - as recent research has shown – the democratic process will suffer.
Tanja Hollstein, WFD's Senior Elections Adviser. Tanja is an elections and democratisation expert with 16 years of relevant experience in post conflict and transition countries. Prior to joining WFD, Tanja worked as Chief Technical Adviser for the UNDP Election Project in Moldova (2016-2018) and headed the OSCE Governance Department in Bosnia and Herzegovina (2015-2016). In the last 18 years, Tanja has worked for UNDP electoral support projects in Afghanistan (2006), Nepal (2007 and 2013), Sudan (2009) and Liberia (2012). Tanja also taught Democratic Development and Electoral Assistance at the University of Duesseldorf.
During her career, she has worked for international as well as national organisations engaged in democratic development and supporting electoral processes like the OSCE, Westminster Foundation for Democracy (2001-2002), and the EU. Tanja holds a Master's Degree (MA) in Political Science from the University of Muenster and a Master's Degree (MSc) for Development Studies from University of London.
Photo by Element5 Digital from Pexels