Sustainable Urbanisation and Economic Development: Youth on the move to make the dream a living reality
Sustainable Urbanisation and Economic Development: Youth on the move to make the dream a living reality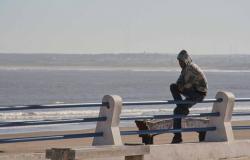 The World Urban Forum 9 takes place this week bringing together policy-makers, practitioners, private groups and the civil society to discuss the implementation of the New Urban Agenda. The event is being covered by eight students working as policy analysts as part of the Global Leadership Initiative at the University of Sheffield. To see the other posts, please click here.
The World Urban Forum 9 (WUF9) conference that opened this week in the city of Kuala Lumpur welcomed an expected audience of 25,000 participants from 185 countries and people in different parts of the world who are following the event through online tools. The main theme for the WUF9 session 'Cities 2030, Cities for all: implementing the New Urban Agenda' is aimed at making the vision of a better and sustainable future by 2030 a reality. A future that promotes equal rights and opportunities for all in the cities and one that lives no one behind.
During the conference I attended the Youth Assembly and other sessions exploring the role of youth in creating sustainable cities and employment opportunities. These sessions gave me the opportunity to examine how young people and children can contribute to the implementation of the New Urban Agenda (NUA) and become powerful forces to transform their cities. As a youth from Zimbabwe who has suffered from unemployment and poverty myself, I wanted answers on how I can act to transform my city and my country.
By 2050, 7 out of 10 people will be living in cities and a very large share of them will be young people. In Zimbabwe 90% of the youth are unemployed despite many being educated and qualified. Therefore, it is paramount to create conditions that empower them to fully express their opinions and potential.
What are the conditions that enable young people to participate in economic development?
NUA emphasises that inclusive sustainable urbanisation should involve the support of marginalised groups. During the Youth Assembly, education was hailed as a vital tool to develop the intellectual skills and knowledge that are essential in moulding a productive and competitive individual. Lack of education results in youth unemployment and low economic growth. If education can really create employment opportunities then how come many young people in my country with a good educational background are still unemployed? Ana Garcia from the UN Sustainable Development Solutions Network (SDSN) emphasised the need to cover the skills gap through fostering an entrepreneurial culture and mentoring young business people. Skills development programs are essential in creating self-sustenance skills and employment opportunities. Giving young people space to operate and improve their entrepreneurship is a gateway to sustainable development.
Another recurring theme during WUF9's youth-focused sessions was to empower young people who are often left out in the decision-making process. Bringing the voices of the youth on the table through the consultation process is key to improving their participation in economic development. Their voice is important in building resilient cities. This is true but tricky. Inclusiveness does not necessarily mean empowerment. In some cases, young people do not have the power to make decisions even if they are included in parliaments and decision making. Solving the issues of inclusiveness requires engagement with the community and building their capacity to include young people. This can be achieved by for example engaging with communities and changing their attitudes and beliefs. Empowerment of people should be central to how we define inclusiveness and young people should be viewed as partners not as victims.
Youth action is important in creating sustainable cities in the New Urban Agenda.
I was inspired by the networking events on youth action in creating sustainable cities. At the moment many young people are forced to run away from their countries with skills and expertise required to develop their cities. But if we all run away from our cities then who will develop our cities for us? Young people must step forward to solve solutions and lead initiatives in their communities. I believe that we should never underestimate the power of the youth in transforming cities. Maybe one way to motivate them is to inspire them first. Motivating the youth to believe in themselves, love their countries and the environment is key to achieving sustainable development. I believe young people must stand up and face the economic challenges in their countries.
However, in my search for answers, I was disappointed when certain questions at the back of my mind could not be answered. For instance, some sessions have suggested that young people could significantly improve their livelihood through owning a small business. However, how can young people make their small businesses sustainable if it already takes up all their energy to live from hand to mouth? We still need political leaders to invest in the youth and to create policies that promote our participation. Although the responses that I got did not satisfy me, I investigated myself at the end of the youth sessions and realised I am the only one who is able to make the change that I want to see in my city and country. Youth in Zimbabwe, Youth in Africa and the rest of the world you know you can stand up and transform your cities. Yes, you know you can!
Sandra Kundeya (@SandraKundeya) is a student from the MSc Environmental Change and International Development programme at the University of Sheffield.
Image credit: Mzximvs VdB via Flickr (CC BY-SA 2.0)