COVID-19: A Sudden Outbreak or an Overlooked Presage?
COVID-19: A Sudden Outbreak or an Overlooked Presage?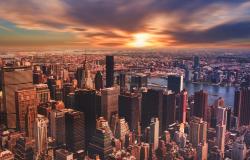 Navneet and Kamal highlight the shocking similarity of COVID-19 with a fictional pandemic exercise that was staged in New York, just a few months before the actual outbreak. The authors also provide insights on global health policy contours; much-needed for addressing catastrophic epidemics.
For last decade, experts have held strong beliefs that another influenza pandemic will occur, and the world needs to be prepared. Strangely, their hunch has never been misleading. Since 2009, there have been five International Public Health Emergency Declarations. Now comes the latest - COVID-19 - nearly two-months after a fictional pandemic simulation exercise in New York to assess preparedness and response challenges that were likely to arise in such a situation.
In October 2019, the Johns Hopkins Center for Health Security with the World Economic Forum, and the Bill and Melinda Gates Foundation hosted a pandemic-preparedness exercise program—Event 201. It simulated an outbreak of a fictional deadly virus, causing a pandemic called Coronavirus Acute Pulmonary Syndrome (CAPS). Government officials, public health and business experts participating in a roundtable gathering in New York orchestrated staged responses to this hypothetical global outbreak. During the 3.5 hours simulation exercise, despite to their best capabilities, they failed to prevent the fictional virus from killing 65 million people.
It started with pigs in Brazil before spreading to farmers with flu like symptoms and then to impoverished neighborhoods of Southern America. The devastating economic and social impacts, from cancellations of travel bookings to the spread of rumors on social networking sites were all demonstrated by the exercise. Furthermore, within two quarters CAPS had made its way across the globe. By the 18-month mark it had killed 65 million people and triggered a global financial crisis. Hence, the world wasn't really prepared for another pandemic!
Eerily, COVID-19, first reported in China's Wuhan, has now afflicted nearly 209 countries and territories. Like CAPS of Event 201, not only does it pose a danger to human health but also to the economic and financial health of nations.
During the simulation, discussions touched upon the stockpiling of medical supplies (masks, sanitizers, medicines etc.) shortages, the need to reassess global financing for pandemics and how to ensure governments and transportation agencies keep necessary goods flowing. Fighting fake news, conspiracies, and propaganda campaigns were other cited big challenges, with no effective control mechanisms found to be in place.
Unsurprisingly, all of these foreseen situations, from a shortage of Personal Protective Equipment (PPE) kits, ventilators and ICU beds, to proliferating misinformation on social media about home-remedies for abating the virus, have emerged in case of the COVID-19 outbreak too - because we did not really prepare, despite loud alarm bells!
The Next Steps
COVID-19 has often been compared to the 1918 influenza epidemic that took more than 30 million lives. Although efforts to control the pandemic are afoot, only time will tell how far we have succeeded in fighting this battle. However, there are important takeaways from earlier public health emergencies which should feed into current global health policy.
First, ensuring security for healthcare professionals. The Ebola epidemic in 2014 showed cracks in pandemic preparedness as frontline workers were infected and died in large numbers. For instance, in Liberia only after a couple of months many nurses, doctors and community health-workers were afflicted by the infection and several others had simply quit, resulting in every hospital/clinic in the country closing ed. Today, COVID-19 is posing similar challenges. In China, about 3,000 health-care workers have been infected and 22 have died while providing care for COVID-19 patients. These cases are surging worldwide, and it is high time that public and private players ensure that PPE kits are produced and distributed at a massive scale to enable the frontline workers to do their job efficiently and with minimal risk of catching infections.
Second, a public-private collaboration is needed for risk communication, testing and delivering emergency care. Battling with lethal epidemics is often perceived to be the state's onus and not for the private and international community as a collective effort. In times of health catastrophes, the public healthcare institutions are overwhelmed and hence, greater private participation is called for to have structured standard operating procedures (SOP), so that the evil can be nipped in the bud. Interestingly, nations have a lot to learn from South Korea in this context. It has invested immensely in epidemic control after the outbreak of SARS and MERS. It has not only demonstrated timely use of their five-step SOPs but the South Korean government has been quite decisive in conducting tests at a mighty scale.
Third, developing a robust international stockpile of vaccinations. This is an imperative to ensure that supplies reach low and middle resource settings in such perilous times, regardless of whether countries have the capacity to produce supplies domestically. This has been especially stressed by the global health experts during Event 201. "Countries with national supplies or domestic manufacturing capabilities should commit to donating some supply/product to this virtual stockpile". It is well-known that during a devastating outbreak, countries are reluctant to part with scarce medical resources, hence, a strategy of maintaining adequate shared supplies before a pandemic knocks the door should really kick-in.
Although, all the affected nations have been suggesting 'staying-at-home' to be the best method for controlling the contagion, as there is no vaccination yet, how far this works in economies with huge homeless and displaced population is also a big question. Globally, nearly 150 million people are homeless and approximately 1.6 billion (more than 20 percent of the world's population) lacks adequate housing. It is high time that plans are rolled out to protect the homeless and separate them in homeless centers, maintaining the distancing norms, as many of them generally live with chronic morbidities and possess a high likelihood of contracting the virus.
Another, population segment that needs immediate attention, especially in transitional economies, are pregnant women. Maternal management and fetal safety are a key issue, but there is scarce information on the assessment and management of pregnant women. For expectant women, outreach programs providing prenatal and postpartum care have been suspended, and in rural settings care facilities are often so limited and distantly located that expectant women have been completely devoid of this critical care. Many also fear that visiting a clinic/ hospital will expose them and the fetus to the virus. Hence telemedicine should be urgently institutionalized.
Developing countries like India, Pakistan and Bangladesh, apart from other economic and healthcare challenges, need to urgently focus on preventing the spread to rural areas and slum settlements. For this, governments, with support of the private corporations, need to scale up testing, increase communication with their publics en-masse, and spread information to ensure compliance!
Navneet is an Assistant Professor in Department of Economics at Delhi College of Arts & Commerce, University of Delhi and also a Consultant with The World Bank. Kamal is a PhD Scholar in Jawaharlal Nehru University, India. He has earlier worked as a Consultant with The International Labour Organisation, United Nations.
Photo by Quintin Gellar from Pexels