Can China Walk the Talk in its Relations with the Global South?
Can China Walk the Talk in its Relations with the Global South?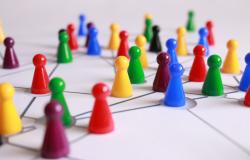 Alfredo Toro Hardy examines the possible positions the Global South could take regarding China's aspirations to assume its leadership.
In the 2021, during the Centennial of the founding of the Chinese Communist Party, Xi Jinping stated that "the world is undergoing profound changes not seen in a century, but time and situation are in our favor". He also mentioned that the next ten to fifteen years represented a window of opportunity to catch up with the United States, both economically and militarily [Mahoney, 2022]. This was a subject upon which he had insisted in other occasions, including at the 23rd St. Petersburg International Economic Forum in June 2019 [Huaxia, 2019].
This triumphalism, though, has abated lately. This has been the consequence of America's increasing assertiveness which has propelled a group of initiatives aiming at containing Beijing's geopolitical expansion. As a result, Xi's messages have become more admonishing, with warnings about the difficult times ahead. Such was the case of his October 2022's speech before the 20th National Congress of the Chinese Communist Party, where he referred to the complex and severe international challenges faced by China.
China's counteroffensive
According to Richard Hass, China's sensation of geopolitical encirclement has led to a counteroffensive aimed at obtaining the support of the Global South in its confrontation with Washington. In his words:
"Chinese leaders'…have organized their diplomacy to seek to break out of an American-led 'encirclement'. To do so, they have advanced initiatives to center their country in the international system and to de-center the United States. They have sought to expand China's influence in regions and on issues that are relatively less contested (…) Beijing has been advancing three interwoven initiatives that have become the cornerstone of its foreign policy over the past two years – the Global Development Initiative, the Global Security Initiative, and the Global Civilization Initiative. These initiatives appear regularly in speeches and readouts of meetings involving top Chinese officials" [Hass, 2023].
Wining over the Global South
According to Hass, the first of the above initiatives, that of global development, aims at contrasting the unequal distribution of benefits that characterize Western backed development projects, with the inclusiveness and balanced nature of Chinese ones.[1] James Kynge expands on the matter, expressing that this Chinese initiative is been presented as a multilateral program to be implemented under its leadership within the United Nations frame. As he says, it "represents China's boldest move yet to enlist the support of the 'global south' (…) The crucial context of this strategy is that by seeking increased leadership over the global south, China is throwing in its lot with the largest and fastest-growing part of the world" [Kynge, 2023].
The other two initiatives, those of global security and civilization, present themselves as rational and balanced options, clearly differentiated from America's overbearing approach to these areas. China's proposal, in the first case, ends at promoting harmonious solutions to differences between countries, by means of dialogue and consultation. Its final objective would be to construct security architectures both at regional and global scales, having China both as an honest arbiter and as a guarantor of processes of peace and stability. This Global Security Initiative aims at stablishing a post-Western multipolar order, where unilateral sanctions and the pursuit of the US' national security at the expense of the insecurity of others, are eradicated. [Chaziza, 2023].
The Global Civilization Initiative, on its side, promotes dialogue, cooperation and interchange between different civilizations. Its starting point is the recognition of a heterogeneity of cultures and multiplicity of identities. When presenting this initiative, Xi Jinping stated that "a single flower does not make spring, while one hundred flowers in full blossom brings spring to the garden" [Hoon and Chan, 2023]. This vision is presented as an alternative to a presumed universalism defined according to Western values.
China, thus, not only strives to identify itself with the Global South, but to assume its leadership. While the United States, under Biden, aims at gathering the support of Western countries and promotes the emergence of a sort of democratic community of nations, China focuses its attention on developing nations. Precisely those where the numerical majority resides, and where democracy doesn't matter much.
The big question, though, is if China can be trusted by the countries of the emerging South as its natural leader? Meaning, can China walk its talk in relation to them?
Three dark areas
Three dark areas emerge in relation to Beijing's offer to the countries of the Global South. Number one, is the insatisfaction that prevails amid multiple emerging nations, resulting from the contradiction between China's openness as a lender and its severity as a creditor, which has given rise to the suspicion of a hidden agenda on its part.
Number two, the arrogance shown by Beijing towards the rights of several of its weakest neighbors, in open disregard to international law. This seems to delineate a tributary vision of its relations with them. Although this only affects China's neighborhood, it projects a haughtiness that contradicts its formulations in regard to a more harmonious, equitable and inclusive world order.
Number three, the obvious contradiction, at the domestic level, between Beijing's proclamation regarding the value of the heterogeneity of cultures and the multiplicity of identities, and its treatment of non-Han Chinese minorities. A feature that might well reproduce itself abroad. All of the above, generates a divorce between words and deeds that casts a huge shadow of doubt in relation to China's sincerity.
Let's expand a bit more.
A hidden agenda?
Firstly, there is an open contrast between its lightness as a lender and its toughness as a creditor. From Sri Lanka to Argentina, from Kenya to Malaysia, from Surinam to Zambia, from Bangladesh to Ethiopia, similar cases come into view in different parts of the world. The common denominator in all of them are ill-conceived and financially inadequate infrastructural projects, that have translated into heavy debts for the involved developing economies. The simple fact that several of those countries have had to refinance those debts through the strict conditions of the International Monetary Fund, suggests that China's conditions are even tougher. [Bennon and Fukuyama, 2023].
Not surprisingly, African countries have been talking for several years now, of a new form of neo-colonialism involved in Beijing's loans. Moreover, the term "debt-trap diplomacy" was coined to describe how China extends debts to certain borrowing nations with the intention to increase its political leverage upon them. [Chellaney, 2017]. The case of Sri Lanka exemplifies well what is here involved. Unable to fulfil its debt commitments towards China, for the construction of its Hambanota port, Sri Lanka was forced to lease it to that country for 99 years. Needless to say, that this has represented a trump card for China in relation to its presence in the Indian Ocean and vis-à-vis India. Within the Belt and Road itself, a complete sample of unpaid debts are putting several countries at China's mercy.
Independently that this may be the result of simple inefficiency on the part of the lender-constructor, and not the consequence of a hidden agenda, the fact remains that this tends to alienate the countries that China wants to win over. [Jones and Hameiri, 2020].
A tributary system
Secondly, there exists an open contradiction between China's hubris vis-à-vis its weakest neighbors, and its formulations in regard to a more harmonious, equitable and inclusive world order. Beijing's disregard of the United Nations Convention of the Law of the Sea, of which it is a signatory part, and of a firm sentence of the International Court of Justice, in relation to its claims in the South China Sea, project the image of a country that perceives itself above the law. Specially so, as the juridical base that it asserts (ancestral rights) have no recognition anywhere else. On top, because its forceful contention over 90% of that sea comes close, in some cases, to the shores of its neighbors.
The 2010 famous phrase of its then Minister of Foreign Affairs Yang Jiechi, referring to the South China Sea dispute, seemed to have encompassed well Beijing's position: "China is a great country and the others are small countries, and that's simply a fact". [Kurlantzick, 2011]. This purports to Thucydides' reported Melian Dialogue, where big countries did as they wish and small countries endured what they must. This dichotomy underscores well the nature of the tributary system that for millennia China held with its neighbors. One, that apparently Beijing still tries to replicate.
In Martin Jacques' words, the regional order being sought-after by Beijing "is likely to be defined by an acceptance that East Asia is essentially a Chinese-centric order; that it embodies an implicit hierarchy in which China's position of ascendancy is duly acknowledged; and that there is an underlying recognition and acceptance of Chinese superiority". [Jacques, 2009, p. 420].
The problem in relation to other regions, of course, is that China might want to replicate this system in other latitudes as well. Again, in Martin Jacques' terms: "To what extent will any quasi-tributary system be confined to East Asia? (...) If China approaches other parts of the world with a not too dissimilar mindset, and its power is sufficiently overwhelming, could the same kind of tributary system be repeated elsewhere? Could there even be a global tributary system?". [Jacques, 2009, p. 420].
These are worrying questions that nations of the Global South should pose themselves in a serious way.
Cultural and racial hubris
Thirdly, there is an overt contradiction between China's Global Civilization Initiative, that aims at a new type of international relations based on equality, dialogue and respect between different cultures and identities, and the aggressiveness of its homogenizing trend at home. The appalling treatment given to the Uyghurs speaks by itself, as do too, to a lesser extent, that given to the Tibetans, who are treated as second-class citizens. But, is this sense of uniqueness and superiority that China derives from its Han identity confined within its borders, o can it be projected abroad as well?
Again, Matin Jacques provides a well-informed answer: "In other words, the notion of China and Chinese civilization is bolstered by a widespread belief that the difference between the Chinese and other peoples is not simply cultural or historical but also biological (…) China is fast joining the world but, true to its history, it will also remain aloof, ensconced in a hierarchical view of humanity, its sense of superiority resting on a combination of cultural and racial hubris". [Jacques, 2009, pp. 421,422].
Can this cultural and racial hubris provide the necessary credentials for a nation that promotes a dialogue of civilizations, based on equality and inclusiveness? Hardly so. This too, should be carefully borne in mind by the nations of the Global South.
Words and deeds
The distance between words and actions shown by China in the three aforementioned areas, could indeed hinder its clout over the developing world. Or, at least, it should. Consistency must be a relevant consideration on international affairs, and the lack of it should bear a cost. If China cannot walk the talk in its relations with the Global South, the latter should not validate its leadership aspirations.
Two additional considerations seem to clash with Beijing's ambitions in this regard. On the one hand, a vast majority of countries within the Global South seek to avoid alignments with the big powers. Even within South East Asian's countries there is a sort of a la carte approach towards China and America, whereby they seek economic opportunities with the former and security agreements with the latter. On the other hand, the declining attractiveness of China should be bear in mind. After having presented itself as the big power of the 21st century, with time and momentum on its side, the country now faces economic constrains that push that goal away.
Alfredo Toro Hardy, PhD, is a former Venezuelan Ambassador to the U.S., U.K., Spain, Brazil and other countries. Author or co-author of thirty-six books on international affairs, he is member of the Experts Review Panel of the Rockefeller Foundation Bellagio Center.
Photo by Pixabay
References
Bennon, M. and Fukuyama, F. (2023) "China's Road to Ruin", Foreign Affairs, September/October.
Chaziza, M. (2023) "The Global Security Initiative: China's New Security Architecture for the Gulf", The Diplomat, May 5.
Chellaney, B. (2017) "China's Debt Trap Diplomacy", Project Syndicate, January.
Hoon, C.Y. and Chan, Y.K., (2023) "Reflections on China's Latest Civilisation Agenda", Fulcrum, 4 September.
Jacques, M. (2009) When China Rules the World, London: Allen Lane.
Jones, L. and Hameiri, S. (2020) "Debunking the Myth of 'Debt Trap Diplomacy", Chatham House, 19 August.
Hass, R. (2023) "China's Response to American-led 'Containment and Suppression'", China Leadership Monitor, Fall, Issue 77.
Kynge, J. (2023) "China's blueprint for an alternative world order", Financial Times, August 2.
Kurlantzick, J. (2011) "The Belligerents", The New Republic, January 26.
Mahoney, J.K. (2022) "Changes Unseen in a Century", China Focus, October 17.
Huaxia (2019), "Changes, Challenges and Choices – China is Driven by the Path it Takes", XinhuaNet, August 28.