The US-China Trade War and its Implications for Saudi Arabia
The US-China Trade War and its Implications for Saudi Arabia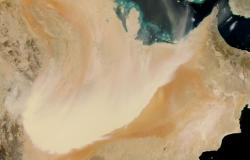 Juergen Braunstein and Oliver McPherson-Smith examine the opportunities for Saudi Arabia.
As American and Chinese trade representatives continue to discuss the two countries' ongoing trade war, the architects of Middle East's ambitious renewable energy policies are watching closely for opportunities to expand their burgeoning green industries. Regional leaders from across industry, government, and academia have recently gathered at the World Future Energy Summit and the Jubail Energy Management Conference, and the trade war has been high on the agenda.
History is abound with examples about how third-party countries benefited from trade conflicts. For example, in the 1980s import and investment restrictions towards Japanese car makers led them to create plants in Europe which could then export to France. More recently, in 2012 when the EU and the US imposed tariffs on Chinese solar panels – Chinese companies started to move production to ASEAN countries, such as Thailand.
Current trade tensions are disrupting well established value chains which connect the world's two largest economies, and some countries, notably Saudi Arabia, can already see a silver lining. In addition to a global 30% tariff on imports of solar panels and cells, which decrease 5% every year until they reach 15%, the Trump administration has imposed 10% tariffs on imports of key solar-manufacturing components from China, such as static converters (inverters) and silicon. Pending the success of ongoing negotiations with Beijing, this 10% tariff could be raised to 25% in the early months of 2019.
The basis for the Trump administration's solar tariffs are derived from diverse sources. UnderSection 201 of the Trade Act 1974, the President of the United States is enabled to enact temporary measures to give domestic industry the requisite time to adjust to changes in the global market. These powers are, in principle, consistent with the United States' WTO obligations and are derived from its predecessor, the GATT (Article XIX). These powers gave rise to the initial 30% global tariff.
Conversely, the current 10% tariff on solar inverters and silicon are based in the President's powers, according to Sections 301 - 310 of the Trade Act 1974. These powers remain distinct from WTO practice, but have traditionally been employed concurrently with WTO dispute resolution procedures. Departing from this tradition, the Trump administration eschewed concurrent dispute resolution procedures in this case.
As part of the country's ambitious Vision 2030, Saudi Arabia is seeking to position itself as a global trade hub. In addition to streamlining its once-byzantine trade documentation requirements, the Kingdom has established a special economic zone (SEZ) near Riyadh's flagship airport (RUH). With the lure of tax incentives, the "Integrated Logistics Bonded Zone" could serve as a hub for assembling solar components – and, potentially, a destination for Chinese manufacturers seeking to avoid the 10% tariff. Chinese solar firms have already sought to deepen their cooperation with their Saudi counterparts. In May 2018 LONGi – one of the major Chinese PV manufacturers – signed an agreement with El Seif Group, a major commercial and industrial trading company in Saudi Arabia, to establish a large-scale solar manufacturing infrastructure in Saudi Arabia.
Chinese companies would not only come to Saudi Arabia to meet local demand, but also the world market. Moves by Chinese manufacturers to 'go out' and establish factories abroad in order to benefit from local low tariff blocs are not only driven by economics. China's industrial investment policy for the Greater Middle East was laid out earlier in 2016 in a Middle East White Paper, highlighting the importance of exporting industrial capacity in civil nuclear, traditional as well as renewable energy.
Unlike in earlier periods, Saudi Arabia seems to be prepared to take advantage this time. It has already taken action in industrial policy in order to establish local manufacturing hubs. Via the 'In-Kingdom Total Value Add' program, Saudi Arabia is boosting local content level – up to 70% by 2021 – in the procurement process and prioritizes localization in all commercial arrangements in a wide range of different sectors, including renewables.
Despite the country's already ambitious renewables targets, Saudi Arabia has recently revised up its 2023 solar target from 5.9 GW to 20 GW, with 2.22 GW of solar set to be tendered this year. Assuming a total 60GW order book– which was re-assured in a recent statement by Saudi Arabia's energy minister Khalid Al Falih – in renewable energy over time, together with little indigenous competition, makes Saudi Arabia a potentially attractive manufacturing destination for Chinese firms.
Given the assumption that there are globally 3.4 million workers employed for 94GW of renewables, there is also a potential for domestic job creation. This could entice Riyadh even further, although job creation in the renewable sector is unlikely to be as high as in the past due to productivity gains and increasing automatization.
However the Trump administration is unlikely to look fondly on China's in-roads in the Middle East. According to the Office of the United States Trade Representative, "Following successful trade cases filed by the domestic industry, which levied 40 percent tariffs on Chinese solar imports, China moved production elsewhere and evaded U.S. relief, while maintaining capacity". Consequently, while the initial 30% solar tariffs remain aimed squarely at Chinese producers, they include all foreign imports, irrespective of origin. Despite trade agreements which may have exempted countries such as Mexico and Canada, Korea, Thailand and the Philippines, all were included in the tariffs.
A similar pattern is evident in the current administration's steel policies. In March 2018 a 25% tariff on imported steel, and 10% on aluminium, from most countries was introduced. It was later extended to include the European Union, Canada, and Mexico in May 2018, due to fears that Chinese steel was being 'transshiped' through these countries to circumvent tariffs, in addition to other trade issues. In an effort to lobby Washington for a removal of the tariffs, Canada implemented a quota and tariff system of 25% to counter any opportunistic efforts to increase steel transshipping, while also protecting its own domestic industry.
Consequently, the Trump administration has demonstrated a ready willingness to compartmentalize its trade policies away from its long-standing international relations and expand trade protection policies to include its closest allies. While efforts by Riyadh to increase its domestic solar power manufacturing industry through cooperation with China may be possible, it risks prompting Washington to extend the most recent tariffs to include Saudi Arabia.
As the trade conflict continues, Saudi Arabia has the opportunity to take advantage of this situation and adjust its development strategies accordingly. Given the current 10% tariff on inverters, with the potential for that tariff to reach 25% in the near future, Riyadh could seek to establish itself in the American, and global, market while one of the world's largest players is side-lined. However, Riyadh must chose its partners carefully -- for fear of becoming collateral damage in the ongoing trade war.
Juergen Braunstein is a postdoctoral fellow at Harvard Kennedy School's Belfer Center where he works on the Geopolitics of Energy Project. His research focuses on the drivers as well as consequences of the green energy 'revolution' for the global energy composition and its implications for existing and future interstate relations. Prior to this he coordinated the New Climate Economy Special Initiative on financing the urban transition at LSE Cities. Juergen is currently finishing a book on the politics and the variation of sovereign wealth. He has a B.A. from the University of Vienna and a masters and doctorate from the London School of Economics.
Oliver McPherson-Smith is a Master's student at Harvard University's Center for Middle Eastern Studies. He previously worked as a consultant on the launch of the independent news channel Iran International in London, and as a television correspondent and executive producer in Abuja, Nigeria. He received his Bachelor's degree with honours in Land Economy from the University of Cambridge.
Image credit: NASA Goddard Space Flight Center via Flickr (CC BY 2.0)