Biden's Global COVID-19 Response Tests His Commitment to Racial Equity
Biden's Global COVID-19 Response Tests His Commitment to Racial Equity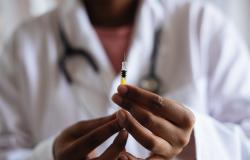 Sydney Kamen calls on Biden to challenge vaccine nationalism and reposition the USA as a leading humanitarian nation.
With a single bold move – donating tens of millions of Astra-Zeneca vaccine doses owned by the US government to poor Black and brown nations – President Biden would establish himself globally as an American leader who is truly dedicated to racial equity. The Astra-Zeneca vaccine is not currently approved for use in the United States but is in 70 other countries. Biden has also already secured enough of the three vaccines currently in use to do the job domestically.
As we vaccinated Americans begin hugging our grandparents for the first time in over a year and cautiously return to mask-less gatherings with vaccinated friends over brunch, it will be easy to forget that hundreds of millions of primarily Black, brown, and poor people around the world are unnecessarily suffering and dying due to little or no access to COVID-19 vaccines. Biden understands that America will not be safe from COVID-19 until the rest of the world is also vaccinated.
To Biden's credit, he has already pledged to donate an unspecified amount of surplus vaccine to poor countries and he has doubled the US financial contribution to COVAX, a global initiative co-led by the World Health Organization, designed to ensure that poor countries have access to COVID-19 vaccines that would otherwise be out of their financial reach. Biden's support of COVAX is a massive switch in policy from the Trump administration, which had abandoned the World Health Organization and turned America's back on the rest of the world. Instead of collective global action, answering the calls for help from across our global community, Trump turned America inward. In doing so, he marked hundreds of millions of Black, brown, and poor people around the world as disposable. This disposability is not just a consequence of Trumpist "America First" policies but of deeply ingrained systemic and historic racism, founded on the brutal failure to recognize people of color as fully human and the fear of the other that flows from dehumanization.
As a graduate student who is privileged to study and work in public health policy, with field experience in Haitian and Kenyan slums and rural communities in Northern India and Tanzania, I have witnessed the devastating impact on populations of color who have been treated as disposable for centuries.
Biden entered the White House at a time when the global reckoning with race, triggered by the brutal murder of George Floyd, put the entire Global North-Global South relationship under an unblinking microscope. The US cannot magically undo the four years of harm that Trump's policies inflicted. But these unused Astra-Zeneca doses have handed Biden a glowing opportunity for powerful action which would help re-set America's standing with the rest of the world.
This is as much about the perceived legitimacy of America and of democracy itself as it is about beating the virus – humanity's common enemy.
With booming global populations, increasing globalization, and the intensifying effects of climate change, COVID-19 may well be the first of the 21st century pandemics. Trump's failed policies have left America trailing our most formidable anti-democratic adversaries in the ongoing struggle for hearts and minds. China has donated more than 3 million vaccine doses to nations across the African continent. Russia has sold 300 million doses of its Sputnik vaccine at inflated prices to the African Union. India, an American ally and a vibrant democracy, has already set an example of good global citizenship by donating 10 million Astra-Zeneca doses to 12 African nations.
On March 23, the Biden administration announced that the US will send 4 million surplus Astra-Zeneca vaccine doses to Canada (1.5 million doses) and Mexico (2.5 million doses). It makes good diplomatic sense to first care for our most immediate neighbors. But now, he is presented with what should be a natural next step, rising to meet the desperate needs of hundreds of millions of people in the Global South. This can be done through bilateral or multinational action. But it needs to get done with urgency.
If Biden were to take this bold step, it is clear that it would be received with open arms by Dr. Tedros Adhanom Ghebreyesus, the Director-General of the World Health Organization. On March 26, he issued an urgent request to high-income countries for 10 million vaccine doses to distribute to healthcare workers in 20 of the poorest countries still waiting on their first doses. This is a critical call, and it may be a powerful narrow-focus opportunity for Biden to re-establish America's longstanding role in humanitarian crises.
The 4 million dose donation from the US to Canada and Mexico comes from a US national stockpile of approximately 30 million Astra-Zeneca doses sitting in refrigeration in West Chester, Ohio, not going into American arms. Meanwhile, Emergent BioSolutions in Maryland is manufacturing tens of millions of more Astra-Zeneca doses that will also be added to this stockpile. Biden has the immediate option, ability, and resources to donate the 10 million requested doses directly to COVAX.
Nobody doubts President Biden's intentions or capabilities. Still, he must act boldly now to support nations in need or else risk yet another moral failure of American foreign policy and an unnecessarily high body count – most of it Black and brown.
Sydney Kamen is a Harry S Truman Scholar and a Master of Public Policy student at the Harvard Kennedy School of Government with public health policy and field experience in Haiti, Northern India, Kenya, Rwanda, Uganda, and Tanzania.
Photo by RF._.studio from Pexels