Satellite Data Offers a Broad Array of Policy Insights
Satellite Data Offers a Broad Array of Policy Insights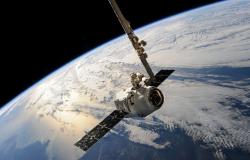 Chris Dunn and Morgan Bazilian summarize how satellite data is rapidly growing in importance for informing crucial policy decisions. Insights offered fall into one of three main categories: energy security and assessment, emissions and environment, and human and national security.
Remote sensing has come a long way since the launch of the U.S. CORONA satellite in 1960, just a few years after Sputnik. CORONA had a narrow purpose and capability—photographing military targets in the Soviet Union. Now, the applications of satellite sensing are remarkably broad and growing quickly. If appropriately utilized, these can be useful to policy as well as science.
Some of the most hopeful policy applications of data and images from satellites include addressing global problems, from highly accurate global emissions monitoring, to better understanding conflicts, to addressing the water crisis in the Middle East. Both satellite sensing technologies and the associated data science are evolving rapidly. Once solely the purview of the intelligence apparatus in a few countries, they are now increasingly accessible to the global public. Satellites can capture an array of information rendered from various spectra of electromagnetic radiation, including ultraviolet, infrared, microwave, or visible light.
One example is the sensing of lights at night, which has a surprising number of applications from mapping urbanization, to monitoring disasters, to epidemiology insofar as artificial light contributes to some diseases, to even detecting holiday and ornamental lights indicating political and cultural differences (Levin, et. al., 2020). Satellite sensing and the related data science and algorithm development can contribute insights to at least three policy aspects: energy security and assessment, emissions and environment, and human rights and national security. We highlight several examples in each category.
Energy Security and Assessment
Satellite imagery coupled with expert analysis can reveal a wealth of information on global energy resources. This can take the form of assessing renewable—especially solar—energy potential, by measuring solar irradiation distribution—in Nigeria for instance (Chiemelu, et. al., 2021), or a combination of multisource satellite data and hydrologic modeling to assess hydropower potential in places like Bolivia (Velpuri, et. al., 2016). New developments are expanding the use of satellite data to assess increasingly broader forms of renewable energy potential, including wind, wave, biomass, and geothermal (Majidi, et. al., 2021).
Similar techniques have been employed to assess current energy infrastructure, particularly distributed systems and transmission and distribution assets, which are less likely to be fully registered by traditional means (de Hoog, et. al., 2020). Lighting assessments from space can also offer insights on the state of power systems that have fallen under attack or been affected by natural disasters.
Even as the world pivots towards renewable energy, oil is still the world's most traded commodity. As such, oil is heavily monitored and analyzed, but satellite sensing offers additional means of accounting. Online tools such as the private company Tankertrackers.com offer greater market shipping transparency. This type of analysis may offer needed insight into the illicit production, refining, and trade of oil and derivative products.
Other studies have used satellite-derived flaring data over Syria and Iraq to help quantify the illegal production of oil by ISIS/ISIL. Recently, kinetic military attacks have been seen through satellite data analysis in Ukraine.
Emissions and Environment
Another major policy contribution of remote sensing is environmental monitoring through both public and private initiatives. As an example, a recent study detailed new methods of detecting insect populations both indirectly through environmental effects, and directly through entomological radar and LiDAR (Rhodes, et. al., 2022). Another application is quantifying the world's impervious surface area (such as roads, parking lots, etc.) using nighttime lights in combination with other measures such as population statistics. This reveals trends in development and hydrological and ecological disturbance. One such study "found that 1.05% of the United States land area is impervious surface (83,337 km2) and 0.43% of the world's land surface (579,703 km2) is constructed impervious surface" (Elvidge, et. al., 2007). Or again, tracking the global footprint of fisheries (Kroodsma, et. al., 2018).
Monitoring greenhouse gas emissions is an important emerging way satellite sensing can be applied. Carbon dioxide emissions have recently been estimated indirectly using nighttime lights (Oda, et. al., 2021). Private company WattTime is continuing to develop methods to monitor power plant emissions such as sensors to directly detect NO2, or using a combination of infrared sensors to monitor heat in combination with satellite imagery of smoke to estimate carbon dioxide and other emissions. The World Bank's Global Gas Flaring Tracker uses satellite data from the VIIRS instrument (Payneinstitute.mines.edu).
Methane is rapidly becoming a top priority for remote monitoring given its warming potency and lack of good data. Currently, various monitoring technologies are used, including sensors on satellites, planes, drones, and ground-based sensors. Ground-based sensors provide more frequent and localized measurements than other technologies, but they can be difficult to deploy globally. Satellite-based sensors have significant potential because of their extensive, global reach, but as of now, they are unable to produce highly localized observations.
Recent work utilizing the Sentinel 5 satellite has detected "ultra-emitters" mainly in the Middle East, Central Asia, Russia, and the United States. Similar analyses have been conducted by researchers at the Payne Institute at the Colorado School of Mines utilizing TROPOMI data. Though somewhat coarse (7x5.5 km), to make the data more useful, these researchers have developed a statistical model to estimate the underlying methane field at a higher resolution than the observations provided by TROPOMI. New satellites will detect methane at far higher resolutions and will thus be able to locate sources with greater precision.
Human and National Security
Satellite monitoring can also provide substantial insight into human rights abuses, national security threats, ongoing conflicts and emergencies, and global development. This ranges from monitoring the build-up of nuclear programs in North Korea, the murder of civilians in Cameroon, or enabling investigative journalism into war crimes committed in Libya.
Emergency mapping following natural and other disasters can provide crucial insights into appropriate emergency response (Voigt, 2016). Monitoring nighttime lights has shed new light on the presence and development of refugee camps such as Cox's Bazar in Bangladesh where nearly one million Rohingya have settled after fleeing Myanmar. Tracking nighttime lights over time is also providing insight into the ongoing crisis in Afghanistan following the withdrawal of American troops and subsequent takeover by the Taliban (Payneinstitute.mines.edu). This reveals a drop in radiance across most of the country, including in principal cities and major airports, alongside a general irregularity of light patterns, indicating the tenuous situation of the Afghani people and an emerging humanitarian crisis.
Likewise, satellite imagery has been used to document the buildup of Uighur detention camps in western China and the destruction of Rohingya villages in Myanmar (Payneinstitute.mines.edu). The Consultative Group to Assist the Poor (CGAP)—a constituent of the World Bank—has devised remote methods of assessing wealth, development, food security, crop insurance and risk, and credit—in developing areas like India and Africa—that are less time intensive and costly than traditional on-the-ground surveys (Vidal, Bull, 2019).
Satellite sensing offers remarkable access into the state of conflicts, whether in the recent past, as with Gaza, Georgia, and Sri Lanka (Lyons, 2012), or the ongoing war in Ukraine. Detecting changes in nighttime lights in Ukraine has revealed curfews, military buildups, and the size and intensity of fires such as that engulfing the oil storage facility near Vasylkiv. Normally dark Chernobyl has for periods of the conflict suddenly become well-lit.
Conclusion
Remote sensing by satellites coupled with advanced data science offers a broad array of tools that can inform policy at many levels—from emergency management response to successful planning based on global energy stocks to responding to ongoing conflicts. Satellite technologies are powerful in providing access to remote or inaccessible locations, revealing changes over time (including in the past), covering extensive geographical areas, and, in the case of human rights abuses and conflicts, providing independent evidence less subject to censorship or intimidation (Library.theengineroom.org, n.d.). Surely, their applications will continue to increase with new techniques and technologies.
There are however limitations, which necessitate caution. There may be technical barriers—including insufficient resolution, cloud cover, or deficiencies in analysis (by for instance AI that has seized on incorrect patterns or insufficient expertise for imagery or data analysis)—potential legal restrictions on the use of imagery or data, or the possibility of fraud. Ground-research and community engagement thus remain vital.
Chris Dunn, Ph.D., is an environmental journalist at the Payne Institute for Public Policy, with a background in environmental ethics and conservation.
Morgan Bazilian, Ph.D., is Professor and Director of the Payne institute at the Colorado School of Mines. Previously, he was lead energy specialist at the World Bank.
Photo by SpaceX from Pexels
References and Notes
Chiemelu, N.E., Anejionu, O.C., Ndukwu, R.I. and Okeke, F.I., 2021. Assessing the potentials of largescale generation of solar energy in Eastern Nigeria with geospatial technologies. Scientific African, 12, p.e00771.
de Hoog, J., Maetschke, S., Ilfrich, P. and Kolluri, R.R., 2020, June. Using satellite and aerial imagery for identification of solar pv: State of the art and research opportunities. In Proceedings of the Eleventh ACM International Conference on Future Energy Systems (pp. 308-313).
Elvidge, C. D., Tuttle, B. T., Sutton, P. C., Baugh, K. E., Howard, A. T., Milesi, C., Bhaduri, B., & Nemani, R., 2007. Global distribution and density of constructed impervious surfaces. Sensors (Basel, Switzerland), 7(9), 1962-1979.
Finer, M., Novoa, S., Weisse, M.J., Petersen, R., Mascaro, J., Souto, T., Stearns, F. and Martinez, R.G., 2018. Combating deforestation: From satellite to intervention. Science, 360(6395), pp.1303-1305.
Kroodsma, D.A., Mayorga, J., Hochberg, T., Miller, N.A., Boerder, K., Ferretti, F., Wilson, A., Bergman, B., White, T.D., Block, B.A. and Woods, P., 2018. Tracking the global footprint of fisheries. Science, 359 (6378), pp.904-908.
Levin, N., Kyba, C.C., Zhang, Q., de Miguel, A.S., Román, M.O., Li, X., Portnov, B.A., Molthan, A.L., Jechow, A., Miller, S.D. and Wang, Z., 2020. Remote sensing of night lights: A review and an outlook for the future. Remote Sensing of Environment, 237, p.111443.
Library.theengineroom.org. n.d. Satellite Imagery for Human Rights Monitoring. [online] Available at: <https://library.theengineroom.org/satellite-imagery-human-rights/> [Accessed 8 April 2022].
Lyons, J., 2012 "Documenting violations of international humanitarian law from space: a critical review of geospatial analysis of satellite imagery during armed conflicts in Gaza (2009), Georgia (2008), and Sri Lanka (2009)," International Review of the Red Cross. Cambridge University Press, 94(886), pp. 739–763.
Majidi Nezhad, M., Nastasi, B., Groppi, D., Lamagna, M., Piras, G. & Astiaso Garcia, D. 2021, "Green Energy Sources Assessment Using Sentinel-1 Satellite Remote Sensing", Frontiers in energy research, vol. 9.
Oda, T., Román, M.O., Wang, Z., Stokes, E.C., Sun, Q., Shrestha, R.M., Feng, S., Lauvaux, T., Bun, R., Maksyutov, S. and Chakraborty, S., 2021. US Cities in the Dark: Mapping Man‐Made Carbon Dioxide Emissions Over the Contiguous US Using NASA's Black Marble Nighttime Lights Product. Urban Remote Sensing: Monitoring, Synthesis, and Modeling in the Urban Environment, pp.337-367.
Rhodes, M.W., Bennie, J.J., Spalding, A., ffrench‐Constant, R.H. and Maclean, I.M., 2022. Recent advances in the remote sensing of insects. Biological Reviews, 97(1), pp.343-360).
Velpuri, N.M., Pervez, S., Cushing, W.M., Banco de Desarrollo de América Latina & Geological Survey (U.S.) 2016, Hydropower assessment of Bolivia: a multisource satellite data and hydrologic modeling approach, U.S. Department of the Interior, U.S. Geological Survey, Reston, Virginia.
Vidal, M., Bull, P., 2019 July. Using Satellite Data in Financial Inclusion. [online] CGAP/World Bank. Available at: <https://www.cgap.org/sites/default/files/publications/2019_07_Technical%20Guide_Using_Satellite_Data.pdf> [Accessed 8 April 2022].
Voigt, S., Giulio-Tonolo, F., Lyons, J., Kučera, J., Jones, B., Schneiderhan, T., Platzeck, G., Kaku, K., Hazarika, M.K., Czaran, L. and Li, S., 2016. Global trends in satellite-based emergency mapping. Science, 353(6296), pp.247-252.