Trade War: What is it good for?
Trade War: What is it good for?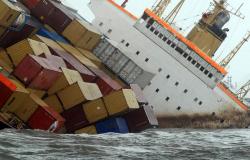 The 2018 G7 summit in Charlevoix, Quebec was thrown into disarray by President Trump's imposition of punitive tariffs on other members of the group. Much of the action centred on this manufactured problem, distracting from the ambitious agenda conceived by the Canadian government, with commentary focusing on the dangers of a looming trade war. There is a small kernel of Trump's analysis of global trade that, despite its incoherence and clumsy policy implementation, is not entirely misguided: the market fundamentalism that has driven global trade policy during the neoliberal era has produced an array of malign effects. However, his proposed solutions do not actually address this, they are unworkable and predicated on a series of much bigger misunderstandings of how trade functions and the benefits it can bring. Still, the inability of G7 members to paper over the cracks implies a period of turbulence ahead for the rules-based international order, which cannot be resolved by simply repudiating Trump on the basis of liberal platitudes.
Please click here to download Matthew's full policy brief.
Image credit: Paul Townsend via Flickr (CC BY-ND 2.0)