Political Violence in Latin America: Insured Losses Offer a Global Warning
Political Violence in Latin America: Insured Losses Offer a Global Warning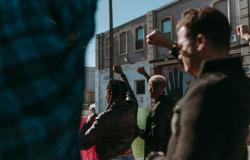 Tom Johansmeyer reveals a new trend in non-terror political violence. What we've seen in Latin America's insurance market has worldwide social and economic implications.
With very few exceptions, political violence doesn't cost the insurance industry much. The impacts tend to hit households and company balance sheets. And for strike, riot, and civil commotion (SRCC) – a subset of the political violence category – the financial burden to society is even less likely to make it to insurers. We've seen a stark change in that trend over the past three years, though, particularly in Latin America. SRCC events have become more frequent, and their financial impacts have swelled. By reviewing recent SRCC events in Latin America – as well as drawing context from events around the world during this period – it's possible to identify the underlying drivers of insurance industry impact, which provides an important proxy for understanding broader economic implications.
SRCC events with industrywide insured losses of at least US$1 billion have historically been rare, according to data from PCS®, a Verisk™ business. In the United States, where we have the fullest collection of historical data, the only event on record before 2019 reaching that magnitude was the 1992 riot in Los Angeles. And it only breaks the billion-dollar threshold when adjusted for inflation. While we only have partial views of loss history for other regions, informal PCS research hasn't yielded SRCC loss events of similar magnitude from other regions.
In general, there haven't been many large industrywide insured losses from SRCC events worldwide. In the United States, less than 1 percent of the nearly 2,100 PCS catastrophe events since 1949 are from SRCC. The PCS LatAm database (covering Latin America and non-U.S. Caribbean catastrophe events) shows two historical SRCC losses since 1998, out of 14 total events, although some data capture was opportunistic in Latin America, which does skew the results to show more frequency. Nonetheless, large SRCC events that cause significant insured losses are rare, including in Latin America. The main reason for this appears to be the increased likelihood of widespread and violent SRCC to occur in countries with lower rates of insurance penetration. After all, mature markets with greater insurance penetration tend to show more political stability.
Large multinational companies moving into developing markets bring higher levels of potential economic and insured loss, which could push the results disproportionately high relative to insurance penetration. In fact, reported levels of insurance penetration tend not to cover the large single risks (like multinational retailers) that can form disproportionately large portions of the insurance industry (and economic) impacts of a major SRCC event. Think of it this way: Even if local citizens and companies don't have much insurance, the world's largest retailers will seek to ensure that they have adequate coverage. And that matters when SRCC events occur.
Recent worldwide non-terror political violence events
| | | |
| --- | --- | --- |
| Event | Year | Industry Loss |
| South Africa riot | 2021 | > US$3 billion |
| Colombia riot* | 2021 | < US$150 million |
|  "George Floyd" riot (US) | 2020 | > US$2 billion |
| "Yellow vest" protests (France) | 2018-2020 | €200 million |
| Hong Kong riot | 2019 | US$77 million |
| Chile riot | 2019 |  ~US$3 billion |
| Colombia riot | 2019 | US$50 million |
| Bolivia riot | 2019 | US$167 million |
Source: PCS, a Verisk business
*Events in Latin America are italicized.
Of nearly US$10 billion in aggregate major-event SRCC insured losses worldwide, Latin America accounts for 34 percent of the total, followed by the United States at 33 percent, Africa at 29 percent, and the rest of the world at only 4 percent. The 2019 Chilean riot was the largest SRCC event on record with PCS at just under US$3 billion – until this past summer, when it was surpassed by the riot in South Africa. Those two events represent 63 percent of SRCC losses over the past three years. Include the "George Floyd" riot in the United States in 2020, and the three events together represent 93 percent of SRCC insured losses for that period.
Source: PCS, a Verisk business
The SRCC events in Chile and the United States stand out for different reasons. For the United States, it's a bit unusual to see such high losses from an SRCC event. After all, only 12 SRCC events before 2020 warranted PCS catastrophe designation. In Chile, it's the size of the loss relative to insurance penetration that's remarkable. According to data from the Organisation for Economic Co-operation and Development (OECD), insurance penetration in Chile was only 4.5 percent in 2019. While the two losses may look different superficially, there are underlying similarities, and those similarities can be instructive for the future of political violence risk and insurance availability for it in Latin America in the near future.
In both cases – Chile in 2019 and the United States in 2020 – large single risks had disproportionate impact on the overall industrywide insured loss. And the single risks were all large, multinational retailers. As a result of the Chilean riots, a handful of retailers represented nearly US$1 billion in aggregate insured loss, with one company responsible for half that amount. And in the United States, nearly US$750 million in insured losses came from only three retailers. Large retailers accounted for roughly a third of the industrywide insured loss in both Chile and the United States, despite much different rates of insurance penetration.
The SRCC losses in both countries contribute to a sense of universality: It seems that large industrywide insured losses can occur anywhere. As long as there's large retailer penetration, then riots can cause widespread damage that can accumulate up to a handful of global insurance programs. And Chile shows that the broad spread of major international companies can result in unexpected insurance exposure – and attendant losses.
The May 2021 riots in Colombia demonstrated the ongoing risk of political violence in Latin America and the possibility for significant losses to the insurance industry. The estimated insured losses from the event amount to roughly US$150 million, and while this may seem small in comparison to the losses in Chile only a year and a half earlier, the event is better seen as a reminder of the potential economic consequences of political violence. The industrywide insured loss from this year's SRCC event in Colombia is higher than 85 percent of the U.S. SRCC losses on record with PCS, and it suggests that further risk remains.
Tom Johansmeyer is head of PCS, a Verisk business, which estimates the industry-wide insured losses from disaster events around the world. He writes and speaks regularly on natural catastrophes, cyber attacks, and political violence events.
Photo by RODNAE Productions from Pexels