Future Harmonization in Global Export Credit and Investment Insurance
Future Harmonization in Global Export Credit and Investment Insurance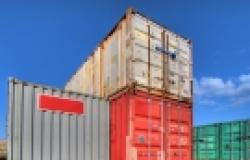 Dan Riordan contributes the second of this week's chapters for Global Policy's forthcoming e-book, 'The Future of Foreign Trade Support – Setting Global Standards for Export Credit and Political Risk Insurance'. Contributions from academics and practitioners will be serialised on Global Policy until the e-book's release in the second quarter of 2015. Find out more here.
Summary
The pages that follow explore opportunities for governments and industry to generate the flow of capital by
encouraging document standardization;
fostering transparency and;
supporting cooperative public and private partnerships amongst state backed agencies, multilaterals and private insurers in the world of export credit and investment insurance.
The notions discussed below are built on a foundation that economies are fueled by growth via global trade and investment and further, that risk mitigation products and guarantees provided by multilateral and export credit agencies (ECAs), insurers, and financial institutions are vital enablers of that stimulus. As the traditional lines in structuring and lending for any variety of infrastructure projects continue to blur; the need to reduce borrower credit risk and to achieve regulatory capital relief will remain.
There exists also a cyclical relationship between the need to encourage capital investments and to concurrently maintain global trade flows of goods and services between developed and emerging economies. Today's world is more interconnected than ever before and that trend is only increasing. Whereas trade and infrastructure projects are no longer transacted in isolation, application of legal frameworks and regulatory developments span a variety of origins and perspectives – adding an additional layer of complexity for practitioners and academics of export credit and political risk insurance.
Much of the discussion below focuses on medium to long term projects and the finance that they typically attract. In light of the various stressors of the global economy over the last two decades, maintaining a continuum is vital to preserving flows of capital investment and cross border trade.
The path to 2014
At the beginning of 2004, still in the fog of the Argentine financial crisis, 9/11 terror attacks, ensuing political perils, and after a relatively stable prior year, global forecasts pointed to a turning point for economic growth and expansion. ECAs were more focused than ever on underwriting discipline and on providing reliable cover for their customers, despite economic difficulty and price competition driving the financing decisions of their customers. Investors, buyers, and insurers alike were experiencing heightened risk sensitivities, growing demand for credit insurance and showcasing new opportunities in the predominantly emerging markets they served. There was optimism in trade and investment and in the valuable partnerships developed with export credit and investment insurers. By 2008, the Berne Union reported peak levels of cover issued by its members, reaching a total of USD1.4 trillion in 2007. Signs of uncertainty and unpredictability in the global economy were intensifying, liquidity was constrained and the ultimate tipping point was still unclear.
In early 2009 a new cloud set in, and this one would prove even more complex, for the trade credit and investment insurance community specifically, but also for its corporate, individual, and national stakeholders. When it became clear that international banks could not attract capital to maintain flows of world trade, infrastructure development, or project finance, governments took steps to revitalize crucial activities, and to restore trust where possible. Some of those measures – stimulus packages, quantitative easing – are now considered by many to have fueled lending and consumption in the immediate term after the shrinking of the global economy. Yet growing protectionism and strict regulations for the financial industry, Basel III, the EU's derivative CRD IV, in particular, have drawn criticism of rules that are burdensome and potentially counterproductive to the goal of encouraging lending, liquidity, and innovation.
Far less reported in the mainstream coverage of the Great Recession was the shift in dynamics between ECAs and their banking partners. Business as usual no longer existed. Cross border trade and bank syndicated lending structures for infrastructure projects were no longer the norm, as ensuring healthy cash flows became priority. Where capital was required, ECAs no longer benefitted from risk sharing via the guarantees they provided, but rather had to offer direct lending facilities to fill the void left by the drain on available capital.
In response to the global interconnectivity of value chains worldwide, ECAs showed their flexibility for export cover, with many governments and ECAs expanding consideration for national interest and national content, yet again expanding the impact of ECAs worldwide. While there is wide ranging application from Belgium and Japan to Canada to Germany and the United States, the Organisation for Economic Co-operation and Development (OECD) and the World Trade Organization (WTO) are also monitoring how value is generated.
In response to the many challenges of the 2000s – political unrest, US-Eurozone financial crises, slowing down of BRICS economies - ECAs rose to the challenges by expanding the way they delivered on their individual mandates. Due in large part to the stability provided by these organisations, in the first half of 2014 there is a renewed focus on funding opportunities across favorable markets.
The current setting
Now the ECAs again need to reposition themselves into a new chapter as for many the direct lending activities of the last half decade are not core to their business. They are in a position yet again to redefine themselves and the economies they serve. In a recent report on trade-related developments, the WTO Director General suggests "all recent evidence point[s] to continued difficulties for developing countries in accessing trade finance, in particular the smallest and/or poorest, and even for SMEs in larger and more developed countries."
In 2013, Berne Union members insured USD1.9 trillion in exports and investments, amounting to approximately 11% of cross border trade. Demand for credit and investment risk mitigation products is higher than ever, and so is market capacity. By stark contrast to the preceding 10 years, the desirability of the returns from this business has led to competition and rate pressures for insurance companies, multilaterals, and export credit agencies. As it relates to Berne Union members the share of business has also fluctuated. Asian ECAs hold a much higher share of overall short term export credit business written; and, as compared to private insurers ECAs in general hold a higher portion in export and investment business on a primary basis.
The global economy continues to take new shape in the wake of the turmoil of the last 10 years, and institutions looking for sustainable long term investments are struggling to find appropriate vehicles to appreciate a return. The capital crunch of the late 2000s paved a new reality for international banks that need to manage their balance sheets and prioritize their lending to remain compliant. While the circumstances are different now, the parties that continue to struggle in this battle for capital deployment are those without the access to capital markets, be it small to SMEs or complex long term infrastructure projects in emerging markets. Banks will still provide financing for the right projects, but they will continue to be highly selective, often preferring to support existing relationships.
Enter hedge funds, sovereign wealth funds, regional banks, life insurers, and pension funds. These new sources are not blocked by the long memories of the banks and regulators that endured the financial crisis. The combination of their balance sheets seeking long term investments and particular yield requirements make them strong funding partners for banks and their exporting clients, and thus also for ECAs.
As for private insurers, the realities are quite different. With no appetite for direct lending, they are generally positioned to support banks by providing capital savings tools, in the form of coverage against non-honouring of financial obligations, at a time when the banks need it more than ever to balance their assumed credit risk. In much the same way that an ECA can enhance the credit worthiness of a given transaction, insurers likewise work with their bank customers to improve the risk rating of their portfolios and to manage their increasingly costly capital. Basel III further enables banks to focus on the credit ratings of insurers, rather than whether the issuer is a state-backed ECA. Private insurers complement ECAs with significant capacity and fewer requirements. The performance of private insurers during the global financial crisis literally stress-tested the system and convinced many banks of the staying power of the private insurers and the agility of ECAs. As regulation requires banks to redefine their appetites and lending schemes, products offered by the public sector and private insurers will continue to represent an integral part of a risk and capital management framework.
As investments grow in Sub-Saharan Africa, particularly renewable energy and upstream oil/gas projects, ECAs are uniquely positioned to be competitive and successful. While there are new – and existing - entrants interested in earning returns for their investors, project finance principles and proven collaborative experiences will set ECAs apart from the fold. The fact that ECAs have demonstrated their thorough risk selection and prudence should not go unstated either. In some project sectors, alternative capital providers are even keen to systematically cooperate with experienced ECAs and may even rely on their risk selection tools. While the need for customized arrangements exists, especially in the complex structures contemplated here, these agencies have the expertise and strength to be trusted partners.
2020 Foresight
Berne Union and Prague Club members as a whole share the popular opinion that there is a need and a role for a variety of financial institutions to keep trade and project finance at healthy levels. ECAs and international banks each have a role in providing finance and instruments for investors. The impact of the alternative capital available now still remains to be seen. There are many opinions about the extent to which these will be responsible long term investors or whether their appetites will change as the intricacies of deal structures emerge and risk/return tradeoffs are realized.
Mutually agreed standards of documentation and evidence of market liquidity are criteria of critical importance for the success of any particular asset class in capital markets. Developing such distinct norms for ECA-supported assets carries the promise of a much deeper liquidity pool for medium to long term export financing, benefitting in particular small ticket exporters, their ECAs and banks alike.
The empiric evidence of very low expected losses collated by the ICC Banking Commission's Trade Register enabled banks to demonstrate the high quality nature of medium / long-term ECA and short term trade finance assets to regulators and law makers. This could serve as the groundwork to bring all stakeholders together for distinct ECA-Capital Markets charter.
There exists an opening to reinforce the role of ECAs and multilaterals. Harmonizing documentation and continued dialogue will pave the path towards creation of capital markets needed in both international and local currencies to support emerging markets and developed economies.
Dan Riordan is the President of the Berne Union, international association of credit and investment insurers, and the CEO of Zurich Insurance Group's Global Corporate in North America business. Dan joined Zurich in 1997 to establish and manage the global Political Risk and Trade Credit business.