Applying a Public Authorities Lens to a Water Provision Programme in Goma
Applying a Public Authorities Lens to a Water Provision Programme in Goma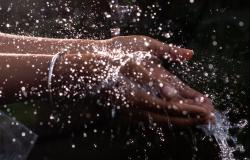 Tom Kirk argues that INGOs should be objects of study as much as the outcomes of their programmes.
I have long argued that a 'public authorities' lens can inform the way we think about how international non-governmental organisations (INGOs) operate in complex conflict-affected states. The lens seeks to understand the full range of actors claiming power and governing people in the world's most challenging places. It does this by exploring these actors' appeals to popular social norms, the provision of public goods, efforts to create modes of mutuality and, sometimes, acts of coercion and violence. It includes actors considered part of the state and those far removed from or even standing in opposition to it, such as street level bureaucrats, customary leaders, civil society organisations, religious leaders, business associations and armed groups.
In a recent open access paper, my colleagues (Duncan Green, Patrycja Stys and Tom Mosquera) and I used the lens to explore a programme run by Mercy Corps called the Integrated Maji Infrastructure and Governance Initiative for eastern Democratic Republic of the Congo's (IMAGINE). It sought to improve service provision by professionalising and commercialising the city's water sector. In this blog, I show how the lens helped our analysis of its efforts to adapt to the reality of the sector's power and politics.
When IMAGINE began operations in January 2015 the unreliability of water provision in the city of Goma was well known. Although there were approximately 140,000 private connections and 345 public tap stands, only about 40% of the latter were operational. Goma's water system had also been severely strained by the city's rapid, conflict-driven, population growth from 172,573 residents in 1993 to around 1.5 million today. Adding to these pressures, the eruption of nearby Mount Nyiragongo in 2002 destroyed around 15% of Goma's buildings and infrastructure, including its water network. This mixture of factors often means that women and girls often have to walk miles through dangerous neighbourhoods to access this vital public good. Bicycle vendors, tank owners, community solutions, and humanitarian programmes had sought to fill the gaps in water provision. Yet, IMAGINE sought a more sustainable solution.
Our paper tells the story of how these efforts resulted in a public-private partnership (PPP), signed between a Congolese operating company named Congo Maji, whose creation was facilitated by the programme, and REGIDESO's central office in late 2018. Its analysis also allows us to combine and contribute to two debates over how to understand and support development in extremely complex, fragile, and conflict-affected states:
The first debate concerns repeated calls for politically attuned and adaptive approaches to programming that have been given names such as 'Adaptive Management', 'Thinking and Working Politically', 'Problem Driven Iterative Adaptation', the 'Doing Development Differently' manifesto and 'Politically Smart, Locally Led Development'. While there are nuances and differences, they share an interest in programmes prioritising political economy analyses, learning as they go, adapting to shocks or unexpected opportunities, being locally-led, and searching for 'best fit' (rather than 'best practice') solutions to development problems, often by working with the grain of existing institutions. Such approaches are argued to be particularly well suited to complex and volatile contexts.
To do this, we explored the interplay between adaptive governance, adaptive programming and adaptive delivery within IMAGINE over 2014-2018. We show how the programme adapted to new information, setbacks, backlashes and opportunities; and how entire networks of actors played vital roles ensuring it could sign the aforementioned PPP. Indeed, IMAGINE produced a range of research, feasibility studies and analyses to inform its adaptations. This helped it to change its approach and pivot in new directions in response to learning more about the governance logics animating the water sector and its own ability or inability to change them.
Yet, the programme's story also illustrates why development leaders must recognise how little foreign professionals still usually know about the norms, relationships, and dispositions of power that ultimately govern the places they work in; and why local, politically savvy staff members and partners that are able to 'dance with the systems' they have grown up with and worked in for much of their lives should be given decision making roles in such programmes.
A public authorities lens enabled us to explore a second debate. It raised the prospect that in its search for survival the programme's service delivery component adopted characteristics attributed to those public authorities it needed to disrupt to professionalise Goma's water sector. Notably, one of the programme's leaders adopted a variety of official roles and positions over its course, with each used to support the component's overall strategy and tactical adaptations. Furthermore, the component's architects creatively interpreted a new water law to encourage the sector's liberalisation before eventually setting up Congo Maji to provide the vital public good to Goma's people. Lastly, they called on the aid of the British Ambassador to push the PPP's signing over the line.
For some proponents of adaptive management, these tactics might be considered examples of going with the grain to get things done in a complex system. In this interpretation, IMAGINE's strategy played to the realities of power in Goma's water sector and seized opportunities as they arose, ultimately allowing the programme to extend much needed safe and regular provision to the city's residents. An alternative is that, like other public authorities studied in the growing literature, the programme's leaders used the law's – and by extension the state's – weaknesses to pursue and secure their aims. Decisions which it could be argued run counter to IMAGINE's professed objective of a professionalised market.
These are not simply academic points. They concern who is empowered to drive programmes in challenging contexts where the governing logics are not always easily understood by outsiders. They also suggest programmes may have to revisit and shift their initial ideas, guiding principles and values as greater understandings of the power and politics are gained. Such questions are at the heart of development efforts with the potential for great impacts for some of the most marginalised people.
Tom Kirk is a researcher and consultant based at the London School of Economics and Political Science. Interests include the provision of security and justice in conflict affected regions, protection, social accountability, civil society, activism, governance and public authority. Lived and worked in Afghanistan, Pakistan, India, Timor-Leste, the DRC, South Sudan and Kenya. Tom also teaches a course with Duncan Green on activism and another on influencing for senior humanitarian leaders.
Photo by Farooq Khan