In Search of Silver Bullet in Addressing Inequality in the ASEAN Region - A Conversation with GGF 2035 Fellow Agung Pamungkas
In Search of Silver Bullet in Addressing Inequality in the ASEAN Region - A Conversation with GGF 2035 Fellow Agung Pamungkas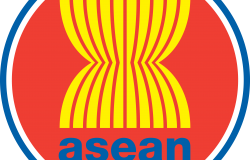 This interview was conducted by the Global Governance Futures– Robert Bosch Foundation Multilateral Dialogues, which brings together young professionals to look ahead 10 years and recommend ways to address global challenges.
1. What will be the long-term effect of COVID-19 on inequality in the Association or Southeast Asian Nations (ASEAN) region?
The ASEAN region has undergone significant transformation in the last five decades becoming one of the world's most dynamic economic drivers. While the region is relatively strong economic outlook paints a rosy picture, its rising inequality — a longstanding issue in most Southeast Asian countries — suggests otherwise. I believe the current pandemic will exacerbate the region's growing inequality in the future.
Due to COVID-19, the disruption to the economic order within and between states in the region will inevitably lead to greater levels of inequality and income disparity. A report by the International Labour Organization (ILO) suggests that unemployment rates have spiked to almost unprecedented levels globally, and ASEAN economies happen to rely heavily on the informal sector (including daily wage workers) and output from small and medium enterprises. Worse yet, the World Bank and International Monetary Fund (IMF) forecast that high rates of unemployment will linger in the years to come. Unless governments find a silver bullet, the region's economy will stay in limbo.
The coronavirus has also exposed the relatively weak social protection system of most ASEAN countries. Many informal workers are not covered by state social insurances, including unemployment and health insurance benefits. The pandemic induced economic downturn hits vulnerable groups disproportionately. More worryingly, not only will the status quo widen the development gap within the ASEAN bloc, it will also impair socio-economic developments within countries.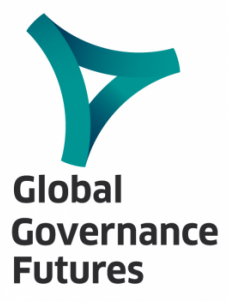 2. What role can the private sector, especially big tech companies, play in addressing inequality in Indonesia?
Indonesia has a lot to celebrate when it comes to technological innovation. It is the largest and fastest-growing internet economy in the Southeast Asian region. A report by Google, Temasek and Bain & Company forecasts Indonesia's internet economy to reach US$130 billion by 2025. On the one hand, Indonesia's rapid economic growth is largely driven by the emergence of big tech companies, not to mention that the archipelagic country is currently home to a number of start-up companies valuing over US$1 billion. On the other hand, the jury is out in terms of how big tech companies are helping the country in tackling inequality. We need to look into this more.
According to McKinsey, online commerce in Indonesia has socio-economic impacts in four areas: financial benefits, job creation, buyer benefits and social equality. More specifically, online commerce supports social benefits such as women's empowerment, financial inclusion, and economic growth in all Indonesian provinces. In an attempt to shed light on the question, let's take my company, Tokopedia – the largest e-commerce platform in the country — as an example. Based on our in-house research, we have created up to 1 million jobs, and sales have spread in 96% of cities/districts across the country. It is estimated that our company contributed to almost 1.5% of Indonesia's economy. This shows one of the many ways in which big tech companies are transforming lives and helping to address issues of inequality in Indonesia.
3. Your previous work dealt with youth and education in the ASEAN region. Why is ensuring that young people have proper access to education important for eliminating inequality?
I feel strongly that equitable opportunities for education are a fundamental right. UNESCO underscored that education stimulates income growth, increases productivity, fosters stronger social cohesion and political institutions. In realizing a united, inclusive, and resilient community for the ASEAN in 2025, its leaders also recognized the importance of promoting equitable access to quality education and information for all sectors of the community – particularly the younger generation. If education is the fuel then young people are the engine for growth.
According to the ASEAN's Youth Development Index in 2016, the peak population of young people is projected to reach over 220 million by 2038. The youth population is important to the region as it will be the catalysts for economic, social and cultural development. There is a huge potential for the region to lower the inequality gap, if young people are equipped with better quality and access to education. Those with high educational qualifications might have higher chances to meet the increasing demand for skilled workers, access better job opportunities with higher income, and hence, break the cycle of poverty. As such, strengthening young people's capacity with relevant skills and education should be the priority for all if the region wants to achieve a cohesive, inclusive, and people-centered community.
4. Coronavirus outbreak forced many children around the world to school from home using online learning tools. In Indonesia, some schools lack the resources and infrastructure to go online. Many families in rural areas still do not have sufficient internet connection at home. What should be done to address this problem and ensure that children can keep studying even in lockdown?
At the onset of the COVID-19 pandemic, many countries, including Indonesia, were forced to suspend physical learning interaction temporarily. A policy brief by UNICEF indicates that nearly 60 million Indonesian students are stuck at home having to deal with distance learning. Online distance learning remains an obstacle for low-income families and rural communities due to connectivity gaps between regions. More worryingly, the disparity of teacher's qualifications and information and communication technology (ICT) skills also pose challenges for distance-learning.
Since the outbreak, the private sector — consisting mostly of technology companies — has collaborated with local governments to support the implementation of distance learning. Big tech companies have allowed free access to some of their contents, while telecommunication companies have taken the initiative to provide free internet quota to access online learning.
Despite the collaborative efforts, there is no indication yet that the curve will be flattened in the coming months. The government should take best practices from other countries, including the use of radio broadcasts for those without internet access and using of state-owned enterprises such as postal service, to help teachers distribute assignments for students. 
Agung Pamungkas is the lead of public policy and government relations at Tokopedia, Indonesia's largest online marketplace. He is a Global Governance Futures 2035 fellow. Views expressed here are his own.