The Purge of Free Turkish Media at the G20?
The Purge of Free Turkish Media at the G20?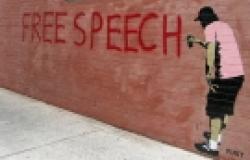 This post is part of a series from the ongoing G20 summit being covered on the ground by the Global Leadership Initiative's team. Please check in regularly to keep up to date with the latest news and analysis from the summit.
Media Centre – G20 Summit. Many consider the freedom of opinion and expression (Article 19. UN Declaration of Human Rights) to be one of the most fundamental of freedoms. As one method for advancing democratic deliberation and expression, journalists and writers can make statements that for politicians would be unsayable and can publicly demand 'reason-giving' and accountably from those who might wish to shirk their responsibilities. Furthermore, journalists can write about the economy, the government and state welfare, without being bound by confidentiality or having to make compromises to please people and win votes. However, despite this relationship between press freedom, expression and democratic deliberation, there have been growing concerns about the ability of the press media to report freely around the globe and there are worrying signs that a reinvigorated form of censorship could be affecting the transparency of this year's G20 Summit in Antalya?
A recent EU report on Turkey has expressed concern about the country's action in camping down on critical media freedoms. Cases of threating the media and physical violations to Turkish journalists have grown since 2013 and prison sentences are not uncommon. This erosion of free media worsened in the build up to the recent reelection of Recep Tayyip Erdogan, who was seemingly convinced of an existing media conspiracy to overthrow him. However, even after securing a majority win, the Turkish President has not decreased his demonisation of independent national journalism.
The World Association of Newspapers and News Publishers (WAN-IFRA) and the World Editors Forum (WEF) voiced concerns this week that the Turkish government at the G20 Summit in Antalya are using the enforced media accreditation process as a means of censoring critical national journalists from attending. We decided to follow up these claims and to investigate the potential censoring of the Turkish media at the G20's International Media Centre. Unfortunately press management team at the G20 could not provide us with a list of accredited Turkish Media in attendance at the Summit due to 'security reasons'. Undeterred we approached what Turkish media we could find for questioning and reviewed recent outcries on social media.
It became apparent that many critical media were told their accreditation application was still in process despite submitting their applications several weeks in advance. More worrying were the reports of police raids on a number of independent media outlets owned by the Koza Ipek group and the firing of 82 journalists at Bugün daily newspaper. Only one national broadcaster, TRT, have been allowed in the G20 pool for live coverage. It would seem, with some digging, that these cases only represent a small sample of recent worrying events of media oppression across the country. And this has negative implications. Not only is the fear of being censored going to greatly hinder the creativity of mainstream media institutions, but it will surely bias the kind of information being fed to the world.
We accept that accreditation is a necessary regulatory process of global summits, however, it should never be applied as an oppressive tool to censor critical and free journalism. Freedom of press is a prerequisite of democracy and accountable governance it is unacceptable that Turkey (who may still wish to become a member of the EU) dictate such an intolerant policy. Oppression of media ultimately contradicts the aim of inclusiveness within all the past G20 Communiqués and we should be critical of any attempts to stifle the freedom of press.
The G20 Team: Garrett Wallace Brown, Laura Copete, Amna Kaleem, Joanna Moody, Polly Sculpher, Gregory Stiles, Olivia Wills and Megan Wilson. Global Leadership Initiative, University of Sheffield. For the team's earlier posts please see here.
Photo credit: Newtown grafitti / Foter.com / CC BY