Heroes from 2014 Ebola Epidemic Call on Rich Countries to Donate Funds to Support Global Vaccination in Open Letter to WHO Leader
Heroes from 2014 Ebola Epidemic Call on Rich Countries to Donate Funds to Support Global Vaccination in Open Letter to WHO Leader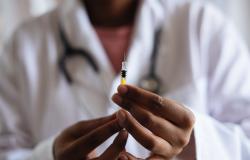 Public health leaders who contained the Ebola epidemic make the case for COVID-19 vaccine technology transfer, open access vaccines for poor countries, and donation of funds and doses for vaccines.
FREETOWN, SIERRA LEONE— Thirty veterans from the public health response to the 2014 West African Ebola outbreak and over eighty other public health experts from around the world are calling on the World Health Assembly (WHA), the decision-making body of the World Health Organization (WHO), to vote in its May 2021 meeting on propositions that would dramatically expand vaccine access in poor countries.
The demands come in an open letter to Dr. Tedros Adhanom Ghebreyesus, Director-General of the WHO, that is organized by Mosoka Fallah, founder of the Liberian non-profit Refuge Place International whose heroic work during the 2014 Ebola epidemic was documented by The New York Times.
From May 24 to June 1, nations will convene at the World Health Assembly to make decisions about the global response to COVID-19. Signatories of the open letter argue that G20 and other wealthy countries must go beyond waiving patents for low-income countries to donate all of their excess doses of COVID-19 vaccines to poor countries that have been outbid for vaccines. The letter reads, "as we learned through the Ebola pandemic, poverty and geography should not be the determinants of access to life-saving vaccines."
Mosokah Fallah added, "we are at a pivotal moment in human history: will the WHO fulfill its mandate of universal healthcare by instituting universal vaccine care? All eyes are on the WHO." The letter was assisted by 1Day Africa, the African chapter of 1Day Sooner, a non-profit that advocates for volunteers who want to take part in high-impact medical trials, including COVID-19 human challenge trials.
On Wednesday, May 12th, at 12pm EST / 4pm GMT, Mosoka Fallah will join Ezekiel Emanuel, member of President Biden's transition COVID-19 Advisory Board, Vardit Ravitsky, President of the International Association of Bioethics, and Gita Sen, Director of the Ramalingaswami Centre on Equity & Social Determinants of Health, to discuss their letter to the World Health Assembly. The virtual event, which is co-organized by Center for Population-Level Bioethics at Rutgers University and 1Day Sooner, is available to all— RSVP here.
Below are quotes from open letter signatories about global vaccine equity.
To connect with Mosokah Fallah, or another signatory of the Ebola heroes open letter, for an interview, please email communications@1daysooner.org.
1Day Sooner is a non-profit organization advocating for people who want to participate in high-impact medical trials, including COVID-19 challenge trials.
Photo by RF._.studio from Pexels
---
"Our world as we know it is on the brink of massive deaths, the collapse of economies and nations. This human calamity can be stopped by a new Marshal Plan- where prosperous nations can freely share their vaccines and resources to poorer nations. The reality of our humanity will be shown when all lives are given the same value irrespective of their geography and economy" - Mosoka Fallah, Ebola Emergency-Response Program Manager, Action Contre la Faim. Masters of Public Health, Global Health, Harvard School of Public Health
"The emotional strain of watching people in rich countries get vaccinated while we, in the poor countries helplessly watch our loved ones die, amounts to an injustice that must come to an end now" - Zacharia Kafuko, Molecular Biochemist, Mandela Washingon Fellow, African Chapter Manager - 1Day Sooner
---
"Global access to the COVID-19 vaccines is paramount to the health of the entire humanity irrespective of nationality. Recent rapid spread of variants in India and other countries underscores the need for a quick global vaccination program as these variants can spread increasingly around the world despite travel restrictions. We already know the devastation the virus can cause to the human health and economies of the countries" - Bondada Subbarao, Professor of Microbiology, Immunology, & Molecular Genetics, University of Kentucky College of Medicine
---
"Rich countries have a choice to make—the repetition of the horrors we are witnessing in Brazil and in India in many other countries, along with hunger of biblical dimensions for many of the world's economically-vulnerable populations; or sharing our vaccine-plenty, in a serious way. The first choice, besides being morally unconscionable, would ensure the continuing circulation of the virus and the emergence of ever-more dangerous variants, including ones resistant to our vaccines. To avoid returning to square one before long, a COVID vaccine "Marshall plan", as Mosoka Fallah aptly put it, is the only way forward" - Nir Eyal, Henry Rutgers Professor of Bioethics and Director of the Center for Population–Level Bioethics (CPLB), Rutgers University
---
"The epidemic will not end until the entire world population has access to vaccines. We who live in countries with high-income have a great responsibility to ensure that the vaccines becomes available where the needs are greatest and the health care resources are insufficient" - Agneta Rosling, Psychiatrist, Akademiska Sjukhuset, Uppsala University Hospital, Sweden
---
"Covid-19 disease waits for no one, so no one should wait for the available Covid-19 vaccine.
Distribution of covid19 vaccines should follow the distribution of Covid-19 disease. An equitable distribution of covid19 vaccines will ensure a just, fairer, healthier and a safer world for ALL" - Oyewale Tomori, Former Regional Virologist (WHO Africa Region) and Past President, Nigerian Academy of Science.
---
"The mathematics of SARS CoV-2 viral replication and mutation dictate what we must do. Until the world's population, every nation, is adequately vaccinated, we will have to respond to constantly emerging variants of concern. Some of those will diminish or defeat our current vaccines, enabling further contagion, and require a continuous spiral of response and modified boosters. Only when the pandemic is sufficiently quieted and contained by universal vaccination will we regain our full freedoms" - George A. Conway, Health Director, Deschutes County. Senior Medical Officer and Epidemiologist, Centers for Disease Control and Prevention
---
"As an anthropologist working in Ebola stricken Liberia for the WHO, I saw what happened when an epidemic swept through communities. Covid-19 may not be as deadly as Ebola, but it is dangerously insidious. While HICs are busy vaccinating all ages and hoarding doses, LICs are forced to wait. This ensures new variants and even more dire situations. No one will be safe until everyone is safe. Vaccine nationalism serves no one in the end" - Patricia Omidian, Co-Director, Focusing Initiatives International
---
"Right now, there is no other public health matter that is more important than global vaccine equity. Regional vaccine programs are an illusion of safety based on the idea that physical and nation-state borders are real. The virus will continue to spread and mutate if we don't institute a global vaccine equity plan." - Tricia Wang, Global Tech Ethnographer, Sudden Compass, Co-founder of Last Mile / COVIDStraighttalk.org
---
"Whether we, as a global community, beat the virus, whether we have any chance of realizing global herd immunity as multiple variants crop up, depend on our collective ability to roll out a response that is accessible for citizens around the world regardless of their economic background. Justice and parity delayed will mean that our globally interconnected system will falter" - Jonas Ecke, Humanities and Social Science Department, Ashesi University, Accra
---
"Richer Western nations, especially the United States, must understand the importance of vaccine equity and act. No one will be safe from this pandemic anywhere in the world until all are safe everywhere" - Angene Wilson, Peace Corps Volunteer, West Africa. Author & Professor Emeritus of Education, University of Kentucky
---

"The COVID-19 vaccines are some of the best tools we have to stop the pandemic; however, there is a dramatic inequity in vaccine distribution, with the majority of the vaccines going to just a few countries. Without global equitable vaccine distribution, the virus will continue to spread, cause disease and generate new variants. I strongly support the call for equitable global vaccine access to protect health, lives and livelihoods around the world."- Jeremy Rossman, Senior Lecturer in Virology, School of Biosciences, University of Kent and President of Research-Aid Networks