Arctic Oil Fight Is Over – Or Maybe Not?
Arctic Oil Fight Is Over – Or Maybe Not?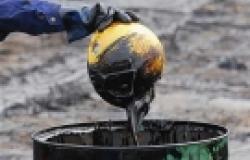 Martha Molfetas argues that the arctic should be off limits.

To drill or not to drill, that is the question. Since this past December when nations around the world decided it was time to do something to combat climate change, the United States and others have come together, launching various bilateral and multilateral plans to curb emissions, grow clean energy, and financially contribute towards climate mitigation and adaptation efforts at home and abroad.
Many rejoiced last month as Shell officially halted their plans for offshore Arctic drilling. Despite the fact that Shell invested some $7 billion to exploit areas of Norway's Arctic and in the Chukchi Sea – they decided it was too costly, too risky, and not worth the time. The drop in oil price wasn't helping their Arctic oil aspirations either, since riskier oil pursuits become less financially profitable when oil is teeter-tottering around $50 a barrel. Shell pulling out of the Arctic was and will continue to be an exacting moment for the environmental community. This week, Spanish oil company Respol also decided to pull out of the Arctic's Chukchi Sea. Making them the last company to pull out of drilling efforts in the Arctic – at least in the Chukchi Sea.
While oil companies have begun to pivot away from Arctic oil, the United States and Nordic countries announced specific climate action targets in-line with expectations the Paris Agreement gave us. A key focal point of this multilateral announcement was the need to protect and preserve the Arctic, specifically in regard to oil and gas exploration. Both Shell's pull out and this announcement happened in May. Less than a week after the multilateral announcement, Norway decided to open specific areas of the Arctic that were previously deemed off limits, and grant licenses to several companies along it's border with Russia in the Barents Sea, estimated to have some 18 billion barrels of oil and gas. Norway has suffered significantly from the drop in oil price, with the government using their $850 billion sovereign wealth fund to cover bills. One would think Norway would pivot away from fossils and diversify their economy, particularly after the recent and ongoing plummet in oil prices.
Despite the fact that Norway, along with Denmark, Finland, Iceland, Sweden, and the US all came to the consensus that Arctic oil should be exploited with severe caution, or not at all. And the fact that Norway's offshore oil driven economy is on the way out - Arctic oil is having a Norwegian Renaissance. Between this handy multilateral agreement and an agreement between Canada and the US, the Arctic should – with the exception of Russia – be off limits. Now we can add Norway to that exclusion list with Russia.
In any climate model from the Intergovernmental Panel on Climate Change's (IPCC) latest Synthesis Report, it is devastatingly clear – Arctic oil needs to be kept unexploited, along with the 80% of all fossil fuels that need to be kept in the ground. If Arctic oil is exploited, it will set us on a path towards exceeding 2°C, and go against what nations agreed to as the maximum increase in global temperatures we as a human species can endure. We're only at 1.48°C now over pre-industrial average temperatures, and it is already like a hike through the Book of Revelations. We've already seen the impacts of climate change affect people on every Continent. Not to mention the damage done to communities affected by oil spills the industry can't clean up, from Alaska's Exxon Valdez to the Niger Delta.
No issue has the eternal image of just what we have done and are doing to our planet like the Arctic. Arctic communities and an entire ecosystem are at risk. In the month of May, Arctic ice reached a new low, with the remaining 2016 summer months certain to hold new records on dwindling ice. Where many see a travesty of environmental stewardship and an ecosystem lost – others see an opportunity. That juxtaposition of light and dark, oil and ice, make the Arctic our canary in the proverbial coalmine. To stay below 2°C the choice is clear – the Arctic should be off limits.
Martha Molfetas is the Executive Director & Founder of Impact Human, an environmental justice outreach education NGO based in New York City. She's also a Research Consultant on climate, security, development, and resources. This is also posted on Impact Human's Blog.
Photo credit: Atli Harðarson via Foter.com / CC BY-ND