Will COVID-19 Push Space Technologies Into the Private Sector? - A Conversation with GGF 2035 Fellow Vivien Croes
Will COVID-19 Push Space Technologies Into the Private Sector? - A Conversation with GGF 2035 Fellow Vivien Croes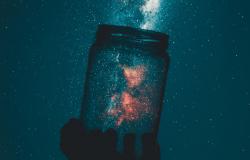 This interview was conducted by the Global Governance Futures – Robert Bosch Foundation Multilateral Dialogues, which brings together young professionals to look ahead 10 years and recommend ways to address global challenges.
1.   The U.S. Department of Defense (DoD) recently warned that space launch markets are vulnerable to the financial impacts caused by COVID-19, as the pandemic has reduced funding sources from the private sector. Do you envision the coronavirus outbreak to be an opportunity for increased public sector involvement in commercial innovation?
Since the Cold War, major geopolitical powers have been on a race to master space technologies: to build defense, create ICBMs (Intercontinental Ballistic Missiles) and to launch satellites for multiple applications, both military and civilian (including for GPS, weather forecast, espionage, astronomy, and more).
In addition to these governmental applications, the many private uses of space technology – for satellite TV, phone and internet connectivity, etc. – have significantly expanded the space launch market with new requirements in terms of volume, costs and responsiveness. But the COVID-19 crisis has reduced the orders stemming from private companies and greatly weakened private capital availability, endangering all supply chains. As pointed out by the DoD, heavy public investments are needed during the crisis to ensure sovereignty and innovation in the launch sector. This will mostly take place through ambitious governmental programs, which will likely be technically extended with an accelerated planning to offset the COVID-19 impact.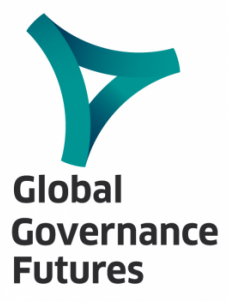 Some examples of such government initiatives can already be observed. In the United States, an ambitious lunar exploration program, which has forecasted its first astronaut landing for 2024, is driving public investments with rockets financed through both governmental and commercial means. In Europe, the Ariane 6 and Vega-E rockets – which are the future cornerstones of Europe's sovereign access to space – could be enhanced with new technologies in order to expand their competitiveness and application fields.
2.   The global communications company OneWeb recently filed for bankruptcy due to the coronavirus pandemic. As a result, the company is pursuing a sale of the business as part of bankruptcy proceedings. If OneWeb is sold to foreign investors, what are some of the political ramifications one could anticipate?
OneWeb was launched in 2012 and was strongly supported by Airbus. Unfortunately, the COVID-19 crisis came at the worst possible moment: at a time when the company was seeking massive funds to finalize the implementation of its satellite constellation. This forced the company to file for bankruptcy at the end of March in 2020.
Many bidders came forward, most of whom are private companies, but also included some public/private Chinese, English and European consortiums. The deal was attractive for many governments, who hoped to secure technologies developed for the OneWeb satellite constellation and its telecommunication frequencies.
Though many rumors circulated about a takeover by Amazon's Kuiper project (its own mega-constellation project to provide connectivity all over the globe) or the risk of ownership by a Chinese consortium, OneWeb was recently purchased by the British government with the help of an Indian telecommunications giant.
OneWeb is strongly established in the UK, although its industrial supply chain remains European and American. However, the UK will be ousted from Galileo – the European GPS equivalent in service since 2016 – following Brexit. In my opinion, the UK is hoping that OneWeb could replace Galileo as its positioning system or they could use it as a bargaining chip, both in term of supply chain infrastructure and employment opportunities, to gain back its access to the Galileo services.
3.   As space flight extends beyond national space agencies, the public discourse has been fueled with concerns about the privatization of space technologies. How do you feel about private enterprises playing an increasingly larger role in space travel?
In the short or mid-term, I do not believe that space will become a private sector such as with computers or automobiles manufacturing.
To illustrate this statement, let us consider Telsa and SpaceX. Entrepreneur Elon Musk, the CEO of both companies, was able to develop Tesla without significant help from the US government, but SpaceX was only able to advance its Falcon 9 workhorse after obtaining two major NASA contracts – $3.1 billion of which was earmarked for the International Space Station (ISS) resupply missions and $3.1 billion to bring astronauts to the ISS.
This highlights the fact that the space industry is driven by public funds, as it is characterized by the astronomical investment sums required in comparison to its available market size. Moreover, as the development of rockets and satellites is a risky business, space agencies are still providing direct and indirect technological support to most, if not all, private actors.
To conclude, while private investments and private initiatives have played an increasing role in space technology in the past decade, their involvement remains low in comparison to other industrial sectors. I believe that the privatization of space activities we are able to observe in the last decade is a great way to foster innovation and take advantage of available private capitals. Nevertheless, main technological and strategic decisions will remain in the hands of governments and their space agencies.
4.   Stakeholders of The Carbon Offsetting and Reduction Scheme for International Aviation (CORSIA) have recently raised concerns about the scheme's baseline offset target. The plan previously called for 2020 emissions to be used as the baseline offset target, but decreased air traffic amid the current pandemic will create significant compliance costs for participating companies. Will COVID-19 put CORSIA in jeopardy? And how can the scheme be adjusted in response to the pandemic?
The CORSIA program was conceived as a delicate compromise between all actors involved. This fragile balance has been criticized from the outset. Objections to the deal include its contribution to increased demands for biofuels (and thus for palm oil and deforestation), limitations to its carbon offsets, and its exclusion of domestic flights. However, this agreement has the merit of aiming at a reduction – albeit partial and limited – of greenhouse gases (GHG) for aviation, bringing momentum in the sector's commitment for sustainability.
Under the CORSIA agreement, growth of carbon emissions in the aviation sector will have to be offset, taking 2020's emission levels as a baseline. Thus, the 97 percent decline in air traffic (i.e., in the number of passengers) as compared to 2019 would require airlines under the CORSIA agreement to offset almost all of its future emissions when traffic resumes in 2021.
Without doubt, it will be very difficult to find a solution that restores the balance envisioned when the CORISA agreement was originally signed. Nonetheless, using 2019 as a baseline is, in my opinion, the only solution to facilitate the sector's recovery while restoring the original spirit of the agreement.
Vivien Croes is a project manager and team leader at Airbus Defence and Space in Paris and a reserve officer in the French Navy. He is also a fellow of the Global Governance Futures – Robert Bosch Foundation Multilateral Dialogues program. The views expressed in this interview are those of the interviewee, and the interviewee alone, and do not represent those of his organizations or employers.
Photo by Rakicevic Nenad from Pexels