Meet the Sheffield GLI policy team attending the UN Habitat III conference in Quito
Meet the Sheffield GLI policy team attending the UN Habitat III conference in Quito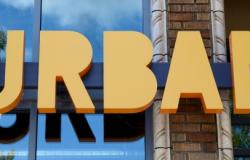 This week the UN Habitat III Conference on Housing and Sustainable Urban Development is underway in Quito, Ecuador. Eight students from the University of Sheffield will be working as policy analysts with Sheffield's Global Learning Opportunities in the Social Sciences (GLOSS) initiative.
What is GLOSS?
The University of Sheffield's student policy analysis team is convened by Global Learning Opportunities in the Social Sciences. GLOSS's Global Leadership Initiative (GLI) provides students with unique opportunities to understand their courses in an international context, actively engage with policy making and take part in research undertaken within the Faculty of Social Sciences. GLOSS maintains a partnership with Global Policy, which enables students to publish their work on an international professional platform.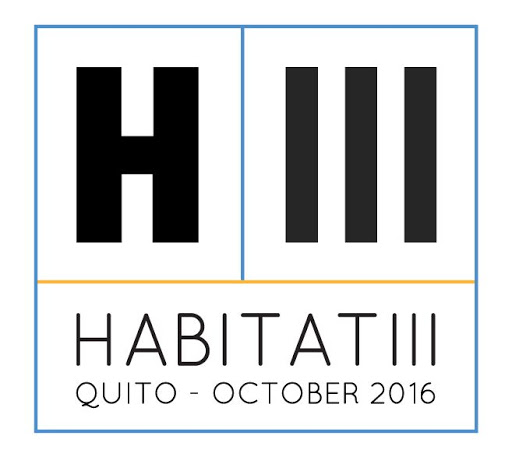 What is the Habitat III conference?
Habitat III convenes from the 17th - 20th October and is the third of a series of conferences organised by the United Nations to discuss the future of housing and urban development. Convened once every twenty years since 1976, it will build on this knowledge to propose the New Urban Agenda (NUA) that will provide a policy basis for a united global approach to sustainable urbanisation. Habitat III provides the platform for the implementation of this to be discussed by nation states, city governments, non-governmental organisations and policy professionals.
The conference will focus on a packed four days with a variety of events; ranging from plenary meetings of nation states to training workshops and exhibitions.
What is the New Urban Agenda?
The New Urban Agenda is the product of two years of preparation for Habitat III based around three preparatory committees in New York, Nairobi and Surabaya. These committees brought together regional expertise and key policy debates to create an agenda for sustainable urban development. The final draft of the agenda was agreed upon in New York in September 2016 and will be adopted in Quito.
The final draft of the New Urban Agenda has three main principles:
The commitment to "leave no one behind"
Creating sustainable and inclusive urban economies
Delivering environmental sustainability in urban development
While the New Urban Agenda has been committed to by stakeholders around the world, the purpose of the Habitat III Conference in Quito is to focus on how these principles and commitments can be implemented and measured. Quito is thus an important arena where stakeholders can discuss how the New Urban Agenda can be transformed from rhetoric to reality.
The policy analysis team will be following the discussions and providing policy briefs relating to key issues in the New Urban Agenda. With a diverse range of interests and specialisms, the University of Sheffield team will be covering the full spectrum of discussion at Habitat III.
The team:
Each member of the GLOSS team will be writing blogs and policy briefs throughout the duration of the conference on policy areas that interest them.These can be accessed both through the GLOSS website and the Global Policy Journal. Look out for live tweets as events unfold by following each member of the team on Twitter or the GLOSS Twitter account @GLOSSshef.
Cara Mazetti Claassen (@Cara_Mazetti) is studying towards a Master's in Cities and Global Development. Her focus at the conference is the New Urban Agenda's mandate for inclusive cities with regards to immigrants, migrants and refugees. In addition to this she will be exploring South Africa's new strategy for informal settlements, public spaces, and security in the city.
Lydia Darby (@lydiadarby_) is studying a BA in International Relations and Politics. Her interests lie in conflict and disaster risk-reduction, recovery and development, as well as the empowerment of women and youth. She will be exploring how these issues intersect in the implementation of the New Urban Agenda.
Amartya Deb (WombatAdeb1) is a Master's student of Cities and Global Development. His interests with respect to the New Urban Agenda at Habitat III are informality in inclusive cities and urban ecosystems to explore ecological resilience.
Aidan Kidder (@theekidder) is a final year undergraduate in Economics and Politics. During Habitat III he will focus primarily on the New Urban Agenda's commitment towards sustainable and inclusive urban prosperity with opportunities for all, and efforts to tackle the problem of growing inequality and poverty within cities.
Rowan Riley (@RowanRiley_) is currently in the final year of a Master's in Architecture, with experience of professional housing design at HaworthTompkins in Central London. Throughout the conference Rowan will be focusing on alternative forms of housing provision and social inclusion for those who live within.
Simeon Shtebunaev (@Aleandar) is a dual Master's student in Architecture and Town Planning. He will be covering the engagement of the New Urban Agenda with local and sub-national governance, specifically relating to Smart Cities and Cultural Heritage.
Frances Thompson (@FN_Thompson) is a Master's student in Town and Regional Planning. Her focus is on HABITAT III's agenda for housing provision and the envisaged role of the market versus public sector provision and state regulation in responding to housing needs around the world. She will be exploring the implementation plans made in Quito to put "housing at the centre" of sustainable urban development.
Jose Roberto Lagunes Trejo (@joseR_lt) is studying for a Master's in Urban Design. His interests at the conference are related to urban inequalities, inclusive cities and urban ecology. He will be covering the New Urban Agenda's approach to issues of urban sustainability and resilience specifically in the face of climate change.
To keep up to date with the GLI team's commentaries and policy pieces from HABITAT III, or for outputs by GLI teams at other international events please see here.