Food for Thought: What Will We be Eating in 30 Years?
Food for Thought: What Will We be Eating in 30 Years?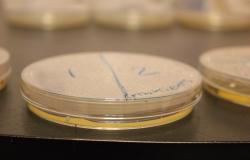 It has been predicted that with a combination of growing population and dwindling resources, if we do not increase food production by 70% before 2050 humanity will face a food shortage of epic proportions. Apparently, we have a decision to make says Louise Litten at the GEC 2019.
The food at the Global Entrepreneurship Congress (GEC) in Manama, Bahrain has been fantastic. At 12:30 every day the buffets come out, loaded with everything you could want and more: chicken, rice, beef, salads, breads and even a food truck serving burgers and chips. It is easy to indulge. The piles of food make it hard to believe that the world is on the brink of a food shortage if we do not change our habits.
After lunch I head into a talk hosted by the Kök Projekt, a business development company supporting food entrepreneurs. Titled 'The Future of Food + Agripreneurship' it promised to shed some light on the issues we face, and what the entrepreneurship community is doing to provide solutions. The prevailing sentiment is that we have a decision to make; reduce what we consume, or reduce the population. The former is the more positive option, and entrepreneurs are working to find more effective ways to produce more food with less waste - efficiency is king in this blossoming industry.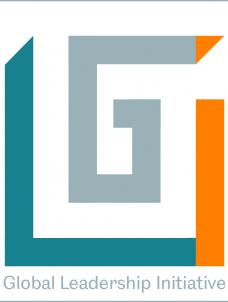 One such corner of this industry revolves around 'clean meat'. Meat in its traditional form is one of the least efficient foods to produce, growing crop to feed the animals to feed to humans does not follow the ethos of efficiency. Clean meat takes a sample of animals cells and replicates them in a lab, to grow the meat. The idea of this seems so foreign that it is immediately met with recoil, and the term 'frankenfood' is thrown around. But when you stop to think about it, clean meat does seem the next logical step in food production. If the population continues at the exponential rate of growth we are currently experiencing, grass-fed beef does not have a space in our future. It is hoped that if current rates of funding and research are sustained, clean meat prices will plummet, and in 10 years it will cost less than even the cheapest of conventionally produced meats.
Humans have eaten meat for thousands of years, and despite the current hype around veganism, there is no need for this to change in the next few decades. The message is this; reduce not remove. The future of meat production is not doomed, it's just moved into a lab. Those who argue it cannot be real meat ought to remember why clean meat deserves the 'clean' - it is not pumped with antibiotics or waste contamination like factory farmed conventional meat.
So, what will we be eating in 30 years? I would argue much of the same. What is on the plate won't change, only how it got there.
Louise Litten is a second year Philosophy and Politics student at the University of Sheffield and a policy analyst at the GEC. This post is part of a series from the Global Leadership Initiative's team of eight students at the Global Entrepreneurship Congress 2019 in Bahrain from 15th to 18th April.
Image credit: gavin rice via Flickr (CC BY 2.0)