Housing at Habitat III: First Impressions
Housing at Habitat III: First Impressions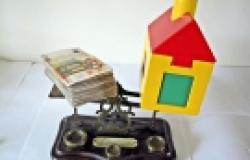 The UN challenges governments to address housing as a human rights issue, but speakers admit they are at the mercy of the free market.
Day one of the Habitat III conference has been a little frustrating. Despite some lively side events, the Special Session on Housing kicking off my week analysing the New Urban Agenda's commitments to adequate and affordable housing was unfocused and the panel discussion lasted only half the time given up for the event. UN Special Rapporteur on adequate housing Leilani Farha's passionate call for housing to be recognised as a human right was powerful and united the room, but it only served to show the base level that we are working from in the attempt to implement sustainable housing policy.
There was little debate being had about how exactly the stakeholders at Habitat III would like to see the New Urban Agenda's commitments to housing implemented. From one side there were calls for governments to provide more and more social housing; on the other were those calling out the New Urban Agenda for its lack of endorsement of social regulation of the real estate market. Proponents of market regulation argued that housing is not truly at the centre of the New Urban Agenda if social housing is provided in a separate stream of property provision on the urban peripheries (both physically and socially). A push for more social housing puts pressure on governments to provide homes for those the market fails to cater for, while at the same time there is a 'race to the bottom' to provide deregulated environments for property investors.
The tension between those stakeholders reaffirming the role of social housing and those calling for more regulation was hardly touched upon in the sessions I attended, with speakers given no time to respond to each other's presentations and time for audience questions usually limited to just a few minutes. Furthermore, the speakers failed to dig deeper into what adequate housing might actually mean, with discussions on security of tenure, mental health and wellbeing in relation to housing, and the feeling of belonging or exclusion based upon housing status reduced to soundbites.
In general I took away from the conference today a sense of grim perseverance from housing professionals: the speakers from the various sessions certainly had work to showcase and celebrate, but were also acutely aware that in four days of the Habitat III conference, there are a lot of entrenched inequalities and economic frameworks to unpick and discuss. Housing is more than a market of its own; it is a model of economic development that helped trigger a global recession. Therefore the way we operate our housing markets is intricately connected to how we envisage the role of the state and of the market in society more generally. This is certainly not something that I believe anyone speaking at Habitat III today did not appreciate – but the events I attended provided more of a venting space for high-running emotions relating to the challenge of providing housing to masses of citizens in a deregulated market than a sustained discussion of the implementation of what is, at points, an incredibly ambitious agenda.
Frances Thompson (@FN_Thompson) is a Master's student in Town and Regional Planning. Her focus is on HABITAT III's agenda for housing provision and the envisaged role of the market versus public sector provision and state regulation in responding to housing needs around the world. She will be exploring the implementation plans made in Quito to put "housing at the centre" of sustainable urban development. To keep up to date with the GLI team's commentaries and policy pieces from HABITAT III, or for outputs by GLI teams at other international events please see here.
Photo credit: Images_of_Money via Foter.com / CC BY