Brexit: May, You Live in Interesting Times
Brexit: May, You Live in Interesting Times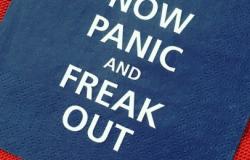 The outcome of the UK's 8 June general election has re-opened the question of whether to go for a hard or soft Brexit. But the balance has certainly not tilted decisively towards the latter and the onus rests firmly on the soft Brexiteers in the Conservative Party if they wish to carry the day.
Tory Turmoil
"Westminster is going through a period of extraordinary upheaval. Mrs May's pre-election approach to Brexit may no longer have the support of a Commons majority."
Paul McClean, Financial Times, 15 June 2017
Although the former Chancellor of the Exchequer, now editor of the London Evening Standard, George Osborne described her as a "dead woman walking" in the immediate aftermath of the UK's 8 June general election, it does appear that, for the time being at least, Prime Minister Theresa May is set to be the personification of the apocryphal Chinese curse "may you live in interesting times". Mr Osborne, a die-hard Remainer who was fired from the cabinet by Mrs May when she took over the Conservative Party leadership in the wake of the 23 June 2016 EU membership referendum, is by no means the most neutral of commentators; but one cannot help but consider that his assessment is probably correct, ie that sooner or later Mrs May will fall victim to the civil war over Europe which has riven her party for almost three decades now.
This is, in my view, of enormous importance potentially. For, perhaps above all, it is how the dynamics play out within the Conservative Party in the coming weeks which will decide what Brexit really means, Mrs May's seeming determination to stick with her hard Brexit stance notwithstanding. Mrs May herself is unlikely to have much real say in this; for, as a recent editorial in The Guardian put it, "the phrase 'in office but not in power' could have been coined for this moment".
It is also The Guardian which reckons there to be six factions competing around Mrs May, "including several with conflicting priorities on Brexit…". Personally, I fail to see how she can hope to placate all of these factions to the point where she can avoid a leadership challenge within the foreseeable future, unless it is on the basis that no-one is prepared to go down that road for fear that the outcome may be that a rival faction decisively gains the upper hand. Even then, personal ambition by one or other potential successor — and one thinks immediately (but not exclusively) of Foreign Secretary Boris Johnson, his denials notwithstanding — may yet win out.
Parallel universes?
"[Mrs May] was 'deluded' and appeared to be 'living in a parallel universe', [Jean-Claude] Juncker told the German chancellor, Angela Merkel, in a phone call said to have taken place just moments after the [EU] delegation left Downing Street [on 26 April]".
Daniel Boffey, The Guardian, 1 May 2017
To say the least, this is hardly the most auspicious context in which to begin what many see as Britain's most critical negotiation since the Second World War. And yet, on Monday 19 June, the UK's Secretary of State for Brexit, David Davis, is due to sit down with the European Union's chief negotiator, Michel Barnier, formally to begin exit talks. (For a useful general guide to 'All you need to know about the UK leaving the EU', see this link)
According to a European Commission statement issued last week:
"The opening of negotiations at political level…will focus on issues related to citizens' rights, the financial settlement, the Northern Irish border and other separation issues, as part of the sequenced approach to the talks…. Both sides will also discuss the structure of the negotiations and the issues that need to be addressed over the coming months."
On the face of it, the UK seems to have accepted that the 'divorce terms' must be settled, at least in principle, first. Nevertheless, a spokesman for Mr Davis did say last week (somewhat questionably, in my view, relative to what Article 50 says or doesn't say):
"As we set out in the Article 50 letter, our view is that withdrawal agreement and terms of the future relationship must be agreed alongside each other. We are clear this is what is set out in Article 50."
I doubt that this potential stumbling block is likely to be an immediate problem. Following this week's one-day meeting, there is expected to be a full week of formal negotiations each month through July and August and, possibly, into September. This will be backed up by continuing informal negotiations at officials level (which have been ongoing behind the scenes for some weeks already — although, as of last week, the UK had failed to put forward any formal position papers reportedly). As the Commission's agenda noted above makes clear, there is plenty to keep the negotiators occupied throughout this period and none of these issues is likely to be straightforward. Consider.
• Although Mr Davis has promised a "very generous offer" on the rights of EU citizens living in the UK, he is vehemently opposed to the EU's demand that they retain right of access to the European Court of Justice (ECJ) to protect those rights.
• As the Financial Times (FT) reported last week, the opening bid by the EU for the financial settlement (aka the 'Brexit bill') could be as much as EUR99.6bn, a figure which is much higher than UK ministers have said to date they would be prepared to countenance. An authoritative working paper published earlier this year by the Brussels-based think tank Bruegel spells out the complexities of this issue, leading one to conclude that they will only be resolved to mutual satisfaction if the political will and means is there on both sides. The FT does flag ways in which this sum could be negotiated down and dressed up to make it more politically palatable, tentatively suggesting that the EU's bottom line may be "EUR64bn in gross terms and EUR40bn net". But, as the article in question (subscriber access only) concludes: "…while such figures would probably be enough for Brussels, they could prove deadly in Westminster".
• With the Conservatives looking to strike a confidence and supply agreement with the nationalist Democratic Unionist Party (DUP) of Northern Ireland (a deal which will not be concluded before 20 June at the earliest in order to sustain a minority government, the question of the Irish border has, if anything, become even more sensitive. What is at stake as things stand is reconciling hard Brexit with an open border between the UK and the EU (which the DUP strongly supports in the case of the Irish border). Underlying this is what I see as a well-founded concern that hard Brexit-related damage to the Northern Ireland economy, especially when the government in Westminster is dependent on the DUP for support, could torpedo the 1998 Good Friday Agreement which brought a still-fragile peace to the province.
Timetable…
"Despite Britain's shifting politics — and suggestions that the country might aim for a 'soft Brexit' now that Mrs May has been weakened — the schedule for the next two years remains one of the most important facts on the ground. It will determine what sort of deal the UK and the EU can strike, if any at all."
Paul McClean, Financial Times, 14 June 2017
The demanding nature of these issues notwithstanding, let us assume that the two sides approach the negotiations constructively and that steady progress towards mutually acceptable conclusions is made. On this basis, the Brexit-related timetable through to the end of the year looks something like this:
19 June: Formal negotiations launched;
21 June: The Queen's Speech (put back from 19 June because of the negotiations with the DUP), in which the government is due to set out its key legislative programme relative to the Brexit process;
22-23 June: European Council meeting (which is to include, as is now customary, a session among the EU27 with the UK absent);
26 June: Formal report by the European Commission to the EU27 on the negotiations, a regular feature of the process which is likely to go into considerable detail and which Brussels has said will be transparent;
17 July: Start of the second round of formal talks (to be followed by a third round in August);
24 September: German general election (probably to be followed by some weeks of coalition negotiations), seen as an important milestone in that (assuming no early election in Italy and with all due respect to Austria which goes to the polls on 15 October) only thereafter will all the key decision-makers in Europe be in place;
1-4 October: Conservative Party Conference;
October-December: 'Divorce' principles to be agreed;
14-15 December: European Council meeting.
The penultimate point, ie agreement of the 'divorce' principles, is particularly important in that only if and when there is "sufficient progress" (whatever that means in practice) with this part of the process will Mr Barnier recommend to the European Council that talks begin on the future relationship and a possible transitional deal.
…and timebomb
"…Britain has time to adjust its Brexit plans. The EU…is happy for Britain to take its time in deciding what future relationship it wants."
Paul McClean, Financial Times, 15 June 2017
Although some argue that the 29 March 2019 deadline for the UK's exit from the EU could be extended, it seems to me that any stay of execution would, at most, amount to a few weeks given (among other things) the need for the EU to get its revised house in order for European Parliament elections due in May or June 2019. Thus, failure to stick to the schedule outlined above would further compress what is already a very demanding timetable as far as agreeing the terms of the new relationship is concerned.
Embedded in this timeline is the main danger to Mrs May. The recent cabinet reshuffle which I would describe in its balancing act as 'all things to all people', the departure of her co-chiefs-of-staff, Fiona Hill and Nick Timothy, and her recent emollient presentation to her own backbenchers have bought Mrs May some time. But, even though the FT's Paul McClean is correct in saying that "Britain has time to adjust its Brexit plans", in practical terms we are talking about just a few weeks, not months.
The opening salvoes
"Debate is opening up on whether it is worth giving up sovereignty to stay close to the EU economically, either in a customs union agreement or even through participation in the single market."
Paul McClean, Financial Times, 15 June 2017
The first serious shot in favour of a shift away from hard Brexit to something more "pragmatic" seemed to be fired by Chancellor of the Exchequer Phillip Hammond (who looked likely to lose his job if Mrs May had secured a substantial majority in the election) speaking to the press in Luxembourg on 16 June. Although this has been widely interpreted as a call for soft Brexit, Mr Hammond subsequently clarified that he was not in favour of the UK ultimately remaining in the single market or a customs union with the EU, arguing for a soft landing (ie a transition period) rather than a soft Brexit per se, his priority being that the UK:
"…should prioritise protecting jobs, protecting economic growth, protecting prosperity as we enter those negotiations and take them forward".
After the pre-referendum 'project fear' predictions of immediate economic disaster in the event of a vote to leave the EU failed to materialise, one should be cautious about the UK's economic prospects. Nevertheless, it would also be unwise simply to dismiss the facts as set out in a short note headed "Brexit wounds: British inflation" on 13 June by the Economist Espresso as follows:
"Since the vote to leave the EU last June, the pound has depreciated by 15% against the dollar. Holidaying Britons immediately felt the impact as cerveza and prosciutto got pricier. The effect takes a while longer to filter through at home: companies hedged against sterling's depreciation by stocking up on foreign currency before the referendum. But figures released today are expected to show that consumer-price inflation in May hit 2.7% for the second month running—equal to the highest level reached since September 2013. Some economists think it will yet top 3%. High inflation is bad news for Britons' living standards. Firms are already passing on the cost of pricier imports to households; employers, nervous about the future, are offering only nominal-wage increases, in the 2% range. This means that real wages, already lower than they were before the financial crisis of 2008-09, are now falling once again. The Brexit squeeze is well under way."
For whatever reason 52% of those who voted last June opted for Brexit, the one thing we can reasonably surmise Britons did not vote for was to be poorer. Indeed, many may have assumed that either directly or indirectly they would be materially better off based on what they were told during the campaign by the pro-Brexit camp. By focusing on economic wellbeing, Mr Hammond therefore has a potentially potent argument whose time may now be about to come.
If this is correct, others at the top of the Parliamentary Conservative Party (PCP) are likely to push for soft Brexit — and to enjoy widespread business backing in doing so.
As for the wider parliamentary debate, Mr Hammond's priorities appear to be shared by Labour's Shadow Brexit Minister Sir Keir Starmer, who has recently written to Mr Davis advocating the prioritisation of jobs and the economy in the Brexit negotiations. And the Shadow Trade Secretary, Barry Gardiner, has gone as far as to suggest that the Labour Party could support staying in a "reformed" (whatever that means) single market.
Furthermore, Mr Gardner in particular may be encouraged by the outcome of a recent survey by the Pew Research Center which found an increase in support for the EU in the UK, now at 54%.
So, just what did Britain vote for?
"The real [post-election] change is that is that the UK is now less clear than it was on whether it is keeping to Mrs May's Brexit plans."
Paul McClean, Financial Times, 15 June 2017
But if all this sounds as if the UK's may be backtracking from hard Brexit is a given, think again.
First and foremost, we can safely assume that the hard Brexiteers in the PCP are not about to throw in the towel and would likely make an immediate move against Mrs May if she even looks like shifting substantively in the direction of a softer Brexit.
In one key respect at least they have a point. Although this may be difficult to believe in the light of what has been the (understandable) focus of attention since the election outcome became clear, ie what does this mean for Brexit, that outcome was not decided solely on voters' views on the UK's future relationship with the EU.
When I was asked by an American friend a couple of days after the ballot if the outcome had really been determined by Brexit, I quickly jotted down the following (not necessarily exhaustive) factors which had had, in my view, a significant influence on voters:
• Mrs May fought a terrible campaign — think Hillary Clinton in terms of her woodenness and aversion to the press, public etc;
• On the other hand, Labour leader Jeremy Corbyn hand, out-performed expectations and came across as everyone's 'favourite uncle' (think Bernie Sanders in a woolly cardigan!);
• Mrs May was far too negative — the 'fear factor'; it didn't work in June 2016 and it didn't work a year later;
• Mr Corbyn had lots of positive messages, which resonated strongly in a country tired of austerity (and their affordability, or otherwise, was pretty much irrelevant);
• Mrs May's manifesto made commitments which would have cost her core vote, ie older voters, a lot of money...and then she U-turned when under pressure which was seen as 'weak and wobbly', not 'strong and stable';
• Leadership — the campaign was all about Mrs May and, as became increasingly apparent throughout, she simply isn't up to the job;
• Security — terrorist attacks should have played to her strengths; but she oversaw a cut of 20,000 police as Home Secretary, so even this did not help her;
• And yes, Brexit — undoubtedly a factor, not just her hard Brexit focus but the fact that Mrs May was totally unwilling to offer anything other than soundbites on what this meant in practice.
And, let's not forget, although the Conservatives lost their majority, they stilltook 42.4% of the vote on the back of a hard Brexit manifesto pledge, up from 36.9% in the 2015 general election.
Furthermore, the Labour Party secured 40.0% of the vote (up from 30.4% in 2015) with Mr Corbyn and Shadow Chancellor John McDonnell committing to take the UK out of the single market and not enter a customs union, which sounds remarkably like a version of hard Brexit.
In short, the hardliners do have a good case based on the 8 June election to argue against a change of tack, ie that notwithstanding the range of issues which played a part in determining the outcome, the vast majority of voters backed a party which supported a de facto hard Brexit.
Nationalists vs Internationalists
"The old labels of "Left" and "Right" are not enough to describe modern politics. There has been a growth of new parties and movements such as UKIP, Donald Trump in the United States, and various "populist" movements in Europe. These groups do not fit neatly into the old Left-Right spectrum, and that makes analysis of political trends and attitudes difficult."
Martin Baxter, The Telegraph, 28 December 2016
With the Parliamentary Labour Party (PLP) seemingly similarly conflicted internally to the Conservative over what Brexit means, it is tempting to wonder whether a British Emmanuel Macron could emerge and break the globally outdated left/right divide in UK politics too. Supporting this possibility is the fact that there is almost certainly a 'progressive' majority of MPs in the House of Commons (and, even more certainly, a pro-EU majority in the UK's upper house, the House of Lords).
However, loyalty to the party is greatly prized among Conservatives, especially among its core supporters where euroscepticism and anti-immigration sentiment remain strong. Three decades of division over Europe and even the emergence of UKIP as an electoral threat (now receded but not necessarily mortally wounded) have failed to trigger a significant breakaway. I can see no obvious reason to suppose that this is about to change. And the failure of the pro-EU Liberal Democrats to make significant gains in the recent election is only likely to reinforce Conservative caution.
As for Labour, I agree with the widely held view that it remains scarred by the ill-fated breakaway of four of its leading members to form the Social Democratic Party (SDP) in 1981. Furthermore, buoyed by its general election performance — and probably further boosted by what many (including in her own party) see as Mrs May's mishandling of the Grenfell Tower tragedy — there is at least a strong possibility that the PLP would (more or less) unite in the event of an open outbreak of civil war in Conservative ranks to try to force another general election in the belief that Labour would prevail.
That Environment Secretary Michael Gove — a politician who, I believe, has always supported Brexit primarily out of principle — has reportedly reached out to Labour over Brexit suggests to me that the hardliners in the PCP are worried but that some at least see scope for working with Mr Corbyn to block any attempt at backsliding. Which is not, of course, to rule out the possibility that Mr Gove is among those whose actions are being determined in significant part by what they see as a potential opening for self-advancement.
Which leaves us where?
"It is time to think of the national interest rather than the narrow party interest."

Financial Times 'FT View', 14 June 2017
There are two main reasons why, after remaining relatively silent of Brexit for some months, I decided to write this report. The first is post-election demand from my client base in the investor community. The second is that I needed to sort my own thoughts out as to what exactly the election outcome is likely to mean for the UK's future relationship with the EU. Having got this far with the latter, I find myself in total agreement with the sentiments expressed in the 14 June FT leader; but I am not convinced that this is how things will work out.
For starters, despite recent assurances from French President Emmanuel Macon and leading MEP Guy Verhofstadt that the door remains open for the UK to remain in the EU, I see a reversal of Article 50 (which some would consider to be in the UK's — and EU's — best interests) as a very low probability in practice. The reality is that the price the British government would have to pay for this, notably giving up the highly emotive Thatcher rebate, would be an incredibly hard 'sell' politically in the UK.
So, in practical terms, the debate comes down to hard versus soft Brexit, bearing in mind that there is a range within each of these two.
A recent article by Szu Ping Chan and Jon Yeomans in The Telegraph offers a useful assessment of what soft Brexit could mean, from which I summarise the main points as follows:
• Either "Norwegian-style" membership of the EEA via renewed membership of EFTA, giving full access to the single market and freedom to negotiate third party trade deals in return for hefty budget contributions;
• Or a "Swiss-style" relationship allowing more limited access to the single market based on multiple trade deals in return for a more modest budget contribution;
• Most economists seem to favour the former as far as the UK's economic wellbeing is concerned, not least because the City would retain passporting rights;
• As for the politics, expert opinion leans towards the relevant policymakers approving such an arrangement provided the UK did not seek special rights relative to countries already enjoying a similar relationship with the EU;
• However (and this is, in my view, the potentially critical point), unless the UK were able to negotiate special terms it would have to abide by the EU's four freedoms, ie movement of goods, services, capital and labour.
Personally, I can see no reason whatsoever to suppose that the EU27 would be prepared to offer the UK special terms, not out of a desire to punish Britain for leaving, as German Chancellor Angela Merkel has repeatedly made clear (although such sentiments do exist in some quarters, for sure), but simply in the interests of European cohesion.
As for variations of hard Brexit, here the choice seems to boil down to, on the one hand, negotiating quickly and constructively on the 'divorce' terms in order to have a reasonable chance of making progress with sorting out the new relationship and a transition period before 29 March 2019; and, on the other, crashing out of the EU on that date without an agreement.
The bottom line?
"It is ironic that in April of this year one of the UK's two major political parties was deemed to be unhappy, in a state of civil war and led by an unelectable leader, while the other was at ease in its skin and led by a popular political maestro, and two months later nothing has changed – except that the two parties have almost completely swapped roles."
John Nugée, Laburnum Consulting, 12 June 2017
Heading this final section as I have, rather than 'conclusions', is a reflection of the fact that, pulling all of the foregoing together, I find it impossible at this stage to offer any degree of certainty between a hard Brexit and soft Brexit outcome. What I have concluded is as follows:
• Whether the UK ultimately sticks to its present hard Brexit commitment or opts for soft Brexit is much more in the balance than, by my reckoning, most of the commentariat, seemingly leaning towards the latter now, would have us believe;
• Mrs May only remains in office as long as she doesn't deviate from hard Brexit (a calculation which she herself seems to have made);
• For now at least, and personal ambition notwithstanding, the PCP hardliners are happy to leave her there rather than risk a leadership contest, the outcome of which would be highly uncertain;
• The onus therefore appears to be on the soft Brexit camp within the PCP to make the next move;
• They will have to do this soon — probably by the Party conference at the absolute latest — if the UK is to have any chance of reaching sufficient agreement with the EU before 29 March 2019;
• Assuming the soft Brexiteers prevailed in a leadership contest, the new government would still need cross-party support in parliament (unless it was willing to call what would be a very risky general election) and might not be able to depend on Labour in sufficient numbers;
• Another early general election, even before the end of this year, cannot therefore be ruled out.
On this basis, and for the time being at least, I am going to opt (indicatively rather than scientifically) for the following:
• 'Hard Brexit' — 45% probability;
• 'Soft Brexit' — 35% probability;
• No agreement by 29 March 2019 — 15% probability
• The UK remains in the EU — 5% probability.
Photo credit: Frankenstein via Foter.com / CC BY-NC