Art can drive positive social change, but women and other marginalised communities deserve better representation
Art can drive positive social change, but women and other marginalised communities deserve better representation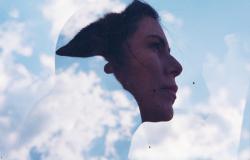 Art is a powerful tool that can mobilise awareness, inspire conversation, educate communities, and drive positive social change. In the public realm, art is a highly visible, accessible and poignant channel to shed light on difficult or contested historical events, amplify forgotten voices, and help marginalised communities feel seen.
Yet, across a broad spectrum of artistic disciplines there has been a failure to represent and champion vulnerable and marginalised groups, especially women. A recent audit by Art UK shockingly concluded that there are more statues of animals in London than of named women. This is why national and local governments must work harder to ensure all communities can shape the art we see and interact with every day, giving a platform to those who need it the most.
Today is the International Day for the Elimination of Sexual Violence in Conflict. It is a powerful reminder that sexual violence is still being used as a weapon of war and that more broadly it is an evil that continues to blight societies around the world. As artists that have been working in this space for many years, we feel that there is no greater time to renew public focus on which voices are given a platform and how these stories can be used to positively shape society. Amongst the groups we have worked with are the Lai Dai Han, the children of women who were raped by South Korean soldiers during the Vietnam War, and the Birangona, the survivors of sexual violence during the Bangladesh Liberation War.
Standing proudly in St. James's Square in central London, 'Mother & Child', is a memorial sculpture to the Lai Dai Han. The sculpture shows a Vietnamese woman and her child conceived through rape rooted to the spot by the vines of a strangler fig tree, a parasitic plant native to Vietnam which takes over a host tree. The sculpture is a metaphor for how the lives, minds, futures and emotions of these women and their children, born of rape, have been supressed by the traumatic events they were forced to endure.
The Lai Dai Han and their mothers have never had their claims formally recognised by the Government of South Korea, their allegations of rape have never been investigated, and they have never received an apology. Mother & Child has helped the Lai Dai Han to raise awareness of their campaign for recognition. But more than that, it provides a permanent reminder to the international community of what happened to them and is an opportunity for their personal closure and healing.
The 'Rising Silence' documentary follows the lives of Bangladeshi women who, among thousands of others, suffered brutal sexual violence in the Liberation War of Bangladesh in 1971 - a conflict which remains one of the first recorded cases of rape used as a weapon of war in the twentieth century. Bangladeshi women bravely give their accounts of the horrific acts of cruelty, violence, social stigma and emotional trauma they have experienced. We could dismiss their accounts as isolated incidences of a forgotten war in a distant land, committed more than 50 years ago, but the problem is that the same pattern of sexual violence and rape continues to be used in armed conflicts today, including but not limited to the Rohingya conflict in Myanmar and the Russian invasion of Ukraine.
The enduring relevance of the Rising Silence documentary is apparent as women continue to bear the brunt of sexual violence in present-day armed conflicts, and the film becomes a powerful message for the international community on survivor strength and defiance. However documentaries such as Rising Silence need to become more accessible on mainstream streaming platforms to capture greater public attention and understanding.
By giving the suffering of survivors a voice and real recognition through both of these projects, we can empower the communities we have represented, raise awareness of sexual violence in conflict, push the international community to take action, help survivors reconcile and achieve peace and closure, and prevent future atrocities.
In the area of sexual violence, global partners recognise the valuable contribution art can make to pushing for change. We commend the Preventing Sexual Violence Initiative (PSVI) for placing such importance on survivor-centred art with an exhibition displaying emotive art pieces made by and for survivor groups at their International Conference held in London at the end of 2022 – stimulating dialogue and further amplifying survivor voices.
So let this be the moment another renaissance in public art is triggered, giving recognition and paying tribute to all victims of sexual violence, elevating awareness of their plight through public artworks. Art, be it a statue, a film, or any other form of expression dedicated to a survivor group, is one of the most powerful ways of granting them a platform from which to speak and be heard.
Rebecca Hawkins is a British artist creating sculptures and drawings that support campaigns for change. Combining the enjoyment of building a concept with the ability to create strong imagery, Rebecca's work celebrates strength and freedom, holding movement, beauty and elegance at its core. Amongst her public commissions are The Gurkha, for which she was shortlisted for the Marsh award for excellence in public sculpture, and The Mother and Child, commissioned to raise awareness for the Lai Dai Han, a stigmatised group of Vietnamese women and children. She is currently engaged in exciting projects which will raise awareness and funds for several organisations including Frank Water and Humanity and Inclusion, and awareness campaigns about the fight to end child trafficking and rape in war.
Leesa Gazi is a British Bangladeshi writer, award-winning filmmaker & Joint Artistic Director of a London-based arts company Komola Collective. She is best known for the Rising Silence documentary, a film shedding light on the lives of rape survivors of the Liberation War of Bangladesh and based on the stories collected by Leesa's personal encounters with over 80 survivors in Bangladesh. The film was vastly acclaimed and won 15 awards worldwide. Hellfire, an English translation of Gazi's critically acclaimed debut novel Rourob, will be published in Europe and USA in 2024. Currently, Gazi is completing her debut fiction film, "Barir Naam Shahana - A House Named Shahana", which won 'FBR Winner 2021 - Feature' at the NFDC Film Bazaar. Gazi is a founding member of SEMA, the Global Survivors Network established by Dr Denis Mukwege Foundation in 2017 as a part of the Collective Memory Group.
Photo by Bryan López Ornelas