Teams that Do Development Differently
Teams that Do Development Differently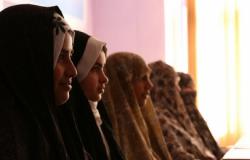 Jehanzeb Khan and Annette Fisher argue that 'Doing Development Differently' is as much about the people and processes as it is about programme design and technical approaches.
You can't go far these days in development circles without hearing about the importance of development work that is adaptive, locally led and 'done differently'. And for good reason, there are strong indications to suggest that the failure of international development programming to achieve its objectives lies in tendencies to be too bureaucratic, donor driven and technocratic. But the track record of this growing consensus in bringing about changes in the way development is being delivered remains weak.
At a recent event on the two year anniversary of the Doing Development Differently network, practitioners noted the lack of an enabling organisational environment in relation to processes of procurement, financial management and human resourcing as a major blockage to putting a Problem Driven Iterative Adaptation (PDIA) approach into practice. To navigate the constraints of this environment it's crucial for the conversation to move to the nitty gritty of operationalising a PDIA approach; for organisations working to deliver adaptive and locally led interventions to better develop their voices and learn from each other's experiences.
Inspired by this thinking, two programmes funded by DFID recently engaged in a process of lesson sharing – the Engaged Citizen's Pillar (ECP) of the Partnership to Engage, Reform and Learn in Nigeria and the Empowerment, Voice and Accountability for Better Health and Nutrition (EVA) project in Pakistan. A key area of lesson learning from the workshop was how to successfully manage human resources to deliver a locally led, politically smart and adaptive approach. This blog highlights some key points from the meeting.
DDD involves playing a different role
Both EVA and ECP are working to achieve improvements in the delivery of public goods and services by supporting citizens and their representatives to better engage in governance processes. They both embody many of the principles of politically smart, locally led and adaptive programming; they work with a range of organisations, including civil society, elected representatives, media groups, professional associations and actors in government and operate at community, sub-national and national levels. Key to their effectiveness is supporting a process of collective action that connects these otherwise disparate actors around issues and processes with political traction.
To deliver this approach, programme staff need to keep the programme behind the scenes to ensure change processes remain domestically driven and owned. This involves frontline staff acting as facilitators; mentoring citizens and civil society to think strategically about their own objectives, supporting them to appreciate their own latent capacities to achieve change and creating connections between them and other reform actors.
This contrasts with donor driven development where some programmes tend to come with pre-determined interventions and objectives and focus on effectively rolling those out, often using financial incentives in the form of grants or allowances to mobilise partners. Here the role of staff is to effectively direct and manage their partners work towards the programme's objectives.
A noteworthy example is how ECP and EVA engage the media. In both Pakistan and Nigeria there is a long established trend of development programmes that are looking to trigger particular reforms providing media organisations with funding to cover programme initiatives or events (commonly known as 'pay to play'). To support a more sustainable approach ECP and EVA teams instead catalyse media interest in reform initiatives by building their relationship with citizen groups who are able to provide them with a ready stream of newsworthy stories, by connecting them with advertisers looking to support responsible civic journalism and by helping them to better analyse the interests and priorities of their audience. An ability to engage a range of perspectives, broker between them and know when to step aside is key to this.
We need to find and manage people differently
Recruiting individuals able to work in this facilitative manner requires a shift from traditional recruitment processes which place primary emphasis on skills and competencies, to values and beliefs. The values the two projects identified, which were needed to deliver projects like these, were an ability to identify and admit failure, to work collaboratively, to be 'politically' savvy – able to identify opportunities and engage with the right people at the right time and to challenge 'status quo' ways of working.
Under ECP's predecessor programme, the State Accountability and Voice Initiative, the programme found, in its early years, that many members of staff lacked the motivation or orientation to play a behind-the-scenes role with partners and often used their positions to advance their individual professional or political profiles within the state. This led the programme to define a clear set of core values and agreed behaviours that emulated the programme's approach and integrated these into the recruitment and performance management systems. While a candidate's qualifications and experience continued to be assessed through the screening of CVs, interviews focused on assessing values, attitudes and behaviours, which then formed the basis of performance assessment and management frameworks to ensure all members of the team were held accountable to these values.
We need different types of people
Alongside an emphasis on values and ethos in recruitment there needs to be one on moving beyond the usual suspects. Nigeria and Pakistan share a civil society environment skewed by the history of donor support to civil society processes. Large amounts of donor funding over the years to the two countries, often in the form of competitive grant making, have 'professionalised' civil society and developed a cadre of individuals highly adept in securing and maintaining donor funding, but often lacking substantive constituencies and links to citizen groups outside of the capital. Locally led programming involves a conscious effort to move beyond this and engage actors with deeper roots in constituencies.
EVA and ECP make active efforts to this end in their recruitment processes. As far as possible, positions that relate to particular provinces/states are recruited from within those localities to recruit individuals who maintain accountability and responsibility to those communities, rather than to donors. Staff are recruited from a range of backgrounds outside of typical development career paths, including the media, civil society, legislature and government. They bring to the programme the perspectives of these organisations as well as established networks from them. Upon leaving the programme, they return to these organisations often taking the programme's ways of working with them, supporting a process of diffusion of these approaches.
This was the case for EVA where the programme hired a civil servant from one of the districts the programme was working in through secondment. Throughout his time in the programme he helped the programme navigate complex local politics not apparent to an outsiders eyes and upon his return to government he effectively drove forward key reforms progarmme supported partners were advocating for.
And different systems
Equally important to getting the right staff are the systems in which they work. Delivering an adaptive approach in practice (especially in fragile states) requires the ability to rapidly adjust human resourcing to adapt to changing contexts, to take advantage of emerging opportunities and to implement new learning.
Appropriate budgetary and commercial structures are key to this. To ensure this, EVA set up its budget such that all of its short term consultant inputs were paid by DFID on a payment by results, rather than inputs, basis. This meant the programme could bring in short term inputs to take advantage of new opportunities without lengthy approval processes. ECP used a similar approach by establishing a flexible pool of frontline staff that could be mobilised to scale up ECP's presence in particular states, based on where the reform momentum lies.
But donors are often not different

Working in this manner, however, often requires going against prevailing donor accountability pressures.
While individuals recruited from 'beyond the usual suspects' are effective at facilitating local change processes they often lack the ability to engage donors and comply with heavy reporting requirements. Management and leadership teams from ECP and EVA have worked to address this by shouldering the majority of these burdens and ensuring frontline staff are able to maintain their focus on engaging partners.
Putting such attention and resource on recruitment processes also often runs contrary to the pressures of procurement processes and the project cycle. Those organisations working to respond to requests for proposals from major donors typically have very tight windows in which to do so and must rush to assemble teams, with little space in which to look beyond the usual suspects or undertake a thorough assessment of competencies. Similarly, while under strong pressure to meet donor deliverables during programme implementation there can often be a strong incentive to retain staff, even if they are not meeting expected programme values and ethos.
Donors also tend to remain risk averse and prefer candidates from traditional development backgrounds who are considered 'safe hands', with the criteria for the rating of staff put forward on proposals to donors often ranking the number of years that person has worked with the donor above all else.
Active efforts need to be taken to manage and counter these pressures. Learning from SAVI's experience, EVA recruited in-person and in-country during the bidding period, with those in recruitment having a strong knowledge of the needed competencies and backgrounds of staff for the project. This resulted in a highly capable senior team with little need for turnover throughout the first three years. Following suit, ECP has worked to mitigate against these pressures by ensuring it effectively incentivises itself to undertake effective human resource management, including setting up payment milestones based on ensuring the project has the right people in the right positions through thorough performance evaluation and corrective recruitment.
So What?
We appreciate that many of these reflections and approaches are suited to the specific programmatic contexts of our two programmes, and there is certainly no general approach to doing human resource management differently in development. The key point instead is that for the discussion on doing development differently to move to the next level and increase its impact on development practice, a shift in focus is needed. Practitioners need to reflect more on DDD principles in the context of the 'backbone' of their projects; systems of human resource, financial and operational management.
Doing development differently; politically smart, locally led and adaptive programming is as much about the people and processes as it is about the design and the technical approach. The enabling environment for DDD – and conversely the disabling environment - are the people who do it, the systems they use and the structures within which they operate.
The IDS paper A Strategic Approach to Social Accountability in Pakistan, situates these above mentioned approaches within the current literature on politically smart, locally led, adaptive programming. The final set of SAVI Approach Papers sets out practical details of SAVI's approach to HR and the joint SAVI-LASER paper on adaptive management
Jehanzeb Khan & Annette Fisher are the Technical Managers of the ECP and EVA projects which are delivered by Palladium, they have been involved in both the design and delivery of the projects and are based full-time in Nigeria and Pakistan.
Photo credit: ResoluteSupportMedia via Foter.com / CC BY