Some Remarks on Environmental Technologies from REDD+ Exchange 2016
Some Remarks on Environmental Technologies from REDD+ Exchange 2016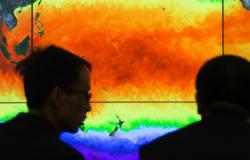 This year the Global Leadership Initiative at the University of Sheffield have taken a team of policy analysts to the Oslo REDD+ Exchange - a gathering of 500 policy makers, government officials, civil society actors and indigenous peoples' representatives discussing the reduction of emissions from deforestation and degradation. This post is part of a series of blogs and opinion pieces from the summit.
'Practical Tools for Monitoring and Implementation' of deforestation strategies were the focus of one panel at the REDD+ Exchange. This session brought together practitioners to reflect on the conditions that are necessary to ensure that new data and technology support improved decision-making surrounding the governance of forests, as well as engendering innovative partnerships between civil society, non-governmental organisations, the government and the private sector.
The debate shed more light on the vitality and importance of satellite and mapping technology for protecting nature- through the ability to inform policy and increase awareness on the importance of forest conservation. Satellite radar imaging, drones and the use of Envisat satellite amongst other technologies, have increased the potential for monitoring changes in tropical areas and retrieving data. Such use of high resolution imaging has proved instrumental in monitoring the restoration of forests in places such as Brazil. These technologies can also serve to enable sustainable land use practices, particularly in the palm oil sector, and protect the livelihoods of indigenous peoples inhabiting forested areas.
The data and information produced from environmental technology means that governments can no longer claim ignorance to justify weak environmental control. New technologies are a powerful aid in the implementation of policies to reduce carbon emissions in the private sector, and help support civil society to play their role in pressuring public and private bodies to transform destructive environmental practices. The media can also play a significant whistle-blowing role. Crucially, new technologies can also support indigenous communities to carry out participatory mapping and gain land tenure.
Ahead of their signing of the joint statement on Wednesday, 15th June 2016, the US Secretary of State and Norwegian Prime Minister both emphasised that we stand to lose greatly if we do not act and work together immediately. In putting this into context, John Kerry (US Secretary of State) noted that the world was losing an estimated "50 football fields worth of forest each minute."
These issues were at the heart of the panel on 'practical tools'. Tasso Azevedo from Brazil noted that technology has made mapping accessible, affordable and digestible to all practitioners in their efforts to conserve forests. In responding to a participant from German Technologies he noted that having more information has made it easier to produce more accurate findings and carry out research on areas that need more attention in regards to forest protection. Bholanath and Samadhi from Guyana and Indonesia respectively noted that REDD+ efforts to develop the capacity of government institutions have been instrumental in the operationalisation of regulations and oversight committees designed to monitor forest conservation. Examples from Guyana Forest Commission and the Taskforce at National REDD+ Agency in Indonesia were highlighted as they both produce and disseminate geospatial information, which has proven vital in both policy formulation and mitigating against forest-related crimes.
Rhett Butler, representing the private sector in his capacity as CEO of Mongabay, noted that the media remains a key stakeholder in environmental conservation through sharing stories. Referring to the role his organisation has played, he highlighted that Mongabay has been able to cover over 350 stories in 50 countries. He noted that this reporting process would have been challenging if technology had not facilitated the ability of the agency to pursue an investigative reporting approach- an approach which aims to increase transparency and the accountability of governments and corporations to the populations they serve.
Overall, these sessions revealed that technology remains essential in the efforts to combat forest degradation and deforestation. As a final note, it is worth mentioning certain key States in pushing these technocratic solutions. Germany especially has been central in furthering this process of increasing the role of technology throughout REDD+ polity. Ultimately, new technologies offer an opportunity to be seized, in enabling the implementation of REDD+ objectives surrounding the role of forests as 'carbon sinks'.
The Oslo REDD+ Exchange team: Anna Laing, Eric Waweru, Thomas Bates.
Photo credit: US Mission Geneva via Interior Design / CC BY-ND