Reflections about Globalisation: Viewpoints after the Horasis Global Meeting
Reflections about Globalisation: Viewpoints after the Horasis Global Meeting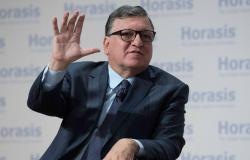 This paper explores and reflects on the subtle changes in managerial attitudes evolving in all continents as the world faces a natural slow-down in economic growth as nations mature, within the context of the globalised world in which we now live.  In passing we have to take into account the ramifications of the emergent IPv6/5G Internet and the Internet of Things (IoT). The overall conclusion is that globalisation is here to stay but will be modified by less greed and greater emphasis on sustainability.
Following the recent Horasis Global Meeting in Cascais, Portugal (May 2018) we highlight how some of these topics are on the cusp of being reappraised by global managers across the spectrum of their work.  Horasis describes itself as 'the Global Visions Community' which attempts to enact visions for a sustainable future though offering guidance to corporate leaders based on sustainability, principled leadership and community building. Its meetings, with their panel and plenary discussions, are designed to inspire our future. All managers, no matter their global origin discussed how their business might change to be more egalitarian, equal, and transparent while also grappling with the realities of geo-politics,  new FinTech offerings and encrypted block-chains. There were inputs from leading female managers in government and business guiding the discussion on inclusiveness and engaging with a whole raft of other issues that include sustainability, as well as migration 
The paper concludes that…. globalisation is here to stay. It must be refined; its reach extended and be managed fairly.
To read the full paper please click here.
Image credit: Richter Frank-Jurgen via Flickr (CC BY-SA 2.0)