Jacinda Ardern leaves office as one of New Zealand's finest statespersons
Jacinda Ardern leaves office as one of New Zealand's finest statespersons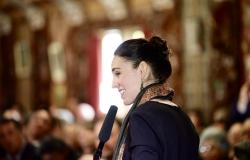 Nicholas Ross Smith, from the University of Canterbury, makes a case for the departing Jacinda Ardern as being one of New Zealand's finest statesperson, based on her communicative skills, her management of New Zealand's place in the Indo-Pacific, and her increased use of tikanga Māori (Māori customary practices and behaviours).
Jacinda Ardern's surprise resignation as Prime Minister of New Zealand has raised many questions as to the future direction of New Zealand in the short and long term. While Ardern's domestic record is hard to judge amidst the unprecedented crises she faced while in office and the growing dissatisfaction she faced at home in her last year in power, her foreign policy record cements her as one of New Zealand's finest statespersons.
After Ardern's whirlwind ascendency to Prime Minister in 2017 – she only took over as leader of the Labour party seven weeks before the general election – many feared that she would be overawed internationally given her lack of experience.
However, not only did she prove such doubters wrong, she undoubtedly became the most internationally well-known sitting Prime Minister at any time in New Zealand's history, the apogee of which was gracing the cover of Vogue magazine in 2019. Her rhetoric of kindness combined with her impressive communication skills won over many international audiences.
In my own experience, having lived overseas for much of Ardern's tenure, it was incredible to witness, whether in China, the United Kingdom, Azerbaijan, or Serbia, her rising celebrity, overtaking usual topics like milk and the All Blacks as the first point of discussion when talking about New Zealand.
Of course, Ardern has increasingly been a figure of ridicule internationally amongst the right and far right with her "zero COVID" policy often characterized as authoritarian and part of a wider globalist agenda to undermine democracy and freedom.
Yet, on the balance, Ardern leaves her role as Prime Minister with a sterling international reputation and one should not be surprised if she follows Helen Clark, the previous female Labour Prime Minister of New Zealand, to the United Nations or some other big-time international organization.
The soft power boost this gave New Zealand, although hard to quantify, should not be underestimated either. For instance, the Soft Power 30 Index charted a significant boost to New Zealand's soft power between 2017 and 2019, stating: "New Zealand's dignified response to the mass shooting in Christchurch in March thrust the country and Prime Minister Jacinda Ardern into the spotlight. Ardern used the global swell of emotion to positive effect".
Beyond her ability to generate positive international publicity like no other New Zealand leader before, Ardern also demonstrated serious foreign policy nous in her navigation of the changing geopolitics of the Indo-Pacific super region.
Ardern has overseen an ambitious New Zealand foreign policy that has attempted to maintain a middle ground in the Indo-Pacific despite the emerging rift between the US and China. Whereas Australia has unequivocally sided with the US in the face of China's rise, Ardern has been much more ambiguous, choosing to chart an independent course for New Zealand, one which attempts to concurrently maintain good relations with both the US and China.
Maintaining a middle ground and avoiding being sucked into the gravity field of a potential new Cold War (between a US-led bloc and China) is undeniably a smart strategy for a small country like New Zealand. But, pursuing a hedging strategy like this is very difficult and requires adept multi-vocal signalling. To this end, Ardern's ability to engage with different audiences has been impressive. Her use of constructive ambiguity – often seen as a crucial aspect of a hedging strategy – was also impressive. Her trip to Washington in late May 2022 left many commentators heralding the start of a pro-US bend in New Zealand's foreign policy, only to be left questioning this after her constructive meeting with Xi Jinping in November at the APEC Summit in Bangkok.
Detractors have often chastised Ardern as being soft (especially regarding China). But, in reality, Ardern was quite brave and often risked upsetting either side in pursuit of this overarching hedging foreign policy. The inability to unequivocally nail down Ardern's position on the US, China, and the Indo-Pacific should not be seen as spineless flip-flopping but rather as an intentional strategy.
Further, a deeper, possibly more consequential aspect of Ardern's time in power should also not be overlooked: her embrace of tikanga Māori (Māori customary practices and behaviours) in foreign policymaking.
After selecting a Māori woman as Foreign Minister, Nanaia Mahuta, in 2020 Ardern paved the way for New Zealand to put forward a "values-based" approach to foreign policy, guided by four key tikanga:
manaaki – kindness or the reciprocity of goodwill;
whanaunga – our connectedness or shared sense of humanity;
mahi tahi and kotahitanga – collective benefits and shared aspiration; and,
kaitiaki – protectors and stewards of our intergenerational wellbeing.
In doing this, Ardern has helped New Zealand maintain the independent spirit of its foreign policy which has been a mainstay – at least ostensibly – in its foreign policymaking since the 1980s, albeit within an indigenous cognitive framework. Furthermore, she has ensured that New Zealand stands out in the "Anglosphere" as being more than just a lap dog of the US, enabling it to more credibly interact with non-Western countries, especially China.
Ardern's departure is unlikely to cause any significant shifts in the short term. Chris Hipkins, her replacement, is a bit of an unknown quantity regarding foreign policy but is unlikely to upset the apple cart, especially as Foreign Minister Mahuta is remaining in place.
However, a change in government later in the year – which seems likely at this moment – could result in significant change. Most notably, it might put an end to New Zealand's hitherto ambitious hedging policy because whoever takes over will be faced with the extremely difficult communicative demands of maintaining a middle ground in the worsening geopolitical environment that is the Indo-Pacific super region. Only then are people likely to start grasping, at least from a foreign policy perspective, Ardern's impressive stint as Prime Minister of New Zealand.
Nicholas Ross Smith is a Senior Research Fellow at the University of Canterbury's National Centre for Research on Europe.
Image: Nevada Halbert via Flickr (CC BY 2.0)