"Forests are our lives, our survival, our dignity": Can REDD+ Effectively Incorporate the Rights of Indigenous Peoples?
"Forests are our lives, our survival, our dignity": Can REDD+ Effectively Incorporate the Rights of Indigenous Peoples?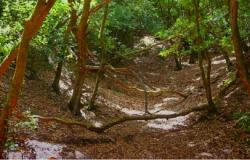 This year the Global Leadership Initiative at the University of Sheffield have taken a team of policy analysts to the Oslo REDD+ Exchange - a gathering of 500 policy makers, government officials, civil society actors and indigenous peoples' representatives discussing the reduction of emissions from deforestation and degradation. This post is part of a series of blogs and opinion pieces from the summit.
Earlier this week, around 500 policy makers and stakeholders met to discuss the sustainable management of forests in developing countries at the Oslo REDD (Reducing Emissions from Deforestation and Forest Degradation) Exchange. Amongst these stakeholders were representatives of indigenous communities from Indonesia, Peru, Guyana, Brazil and West Africa. Their participation in REDD+ is crucial since indigenous groups typically inhabit forested areas and rely on the forests to sustain their livelihoods. Indigenous territories contain roughly 80% of the world's remaining biodiversity, despite the fact that these communities make up just 6% of the global population. Their effective contribution to REDD+ is thus key to the successful reduction of carbon emissions from deforestation and to the broader environmental goals of limiting global warming to below 2°C. Panel sessions and debates at the conference have identified crucial gaps in the existing REDD+ architecture, however. In particular, indigenous peoples' rights are yet to be fully recognised.
Forests are more than just commodities
At COP21 in 2015, international actors placed emphasis on the role of the trees to temporarily 'sink' carbon and reduce greenhouse gas emissions. This is expressed in Article 5 of the Paris Agreement, which encourages countries to conserve forests through the implementation of 'results-based payments'. Policy makers argue that this financial mechanism will incentivise public and private stakeholders to reduce emissions from deforestation and forest degradation. Thus, the REDD+ framework pushes forward an understanding of the value of forests defined by their ability to store carbon and create financial capital. This is particularly contentious because of the implications for carbon trading mechanisms to enable businesses to offset emissions through the purchase of REDD carbon credits.
Conversely, many indigenous representatives used the REDD+ Exchange as a platform to articulate a different understanding of the value of the world's forests. This was evident in the address of Abdon Nababan, Secretary General of Indigenous Peoples' Alliance of the Archipelego (Aliansi Masyarakat Adat Nusantara – AMAN), who stated that forests are "not just about carbon, but livelihood, biodiversity and health". Similarly, the indigenous female representative Hindou Oumarou Ibrahim, co-Chair of the International Indigenous Peoples Forum on Climate Change, stated that forests are meaningful for "our lives, our survival, our identity". For indigenous peoples, forests are at the heart of their cultural and spiritual identities and therefore need to be preserved for their very survival.
REDD+ mechanisms for recognising indigenous rights

This close relationship has been recognised by REDD+ and is protected through 'safeguard' mechanisms, such as the respect for the knowledge and rights of indigenous peoples and the acknowledgment that indigenous communities should have full and effective participation in REDD+ processes. Thus, REDD+ is viewed as a critical opportunity for enhancing indigenous rights. Nonetheless, it was evident at the conference that indigenous peoples' contribution is blighted by their lack of rights at a national level, particularly with regards to land tenure. Nearly half of the forest carbon managed by indigenous peoples and local communities is located in territories that lack official recognition and land titling. Participatory mapping of indigenous lands is therefore crucial for protecting the security of their rights to manage forested areas and to the long-term success of the REDD+ process. Land titling can be a slow and politically charged process, however, and is consequently sidelined in favour of quick-wins. These tensions were highlighted in a panel on Indonesia's engagement with REDD+ entitled 'Can business-as-usual deforestation be confronted and reversed?' Apparently not for current Director of Climate Change at the Ministry of Environment and Forests in Indonesia, Nur Masripatin, who answered, "if we wait until we settle the rights issue, I think we will never be able to improve our management of natural resources. In this case, our forests". Throughout the conference there was a general sense that indigenous peoples' rights are somewhat acknowledged by national governments, but not necessarily enforced. Furthermore, the REDD+ focus on 'results-based payments' and carbon trading mechanisms has the potential to widen this disjuncture, regardless of second-order 'safeguards' written into policy documentation.
How can REDD+ advance indigenous rights further?
The representation of 'indigenous peoples' at the REDD+ Exchange was visibly tokenistic. Providing space for a handful of indigenous representatives of broad geographic areas, such as West Africa, is not the same as providing the infrastructure needed for their full and effective participation in REDD+. Joenia Batista de Carvalho, a human rights lawyer and Wapixana Indian from the Brazilian Amazon, best articulated this by stating (in Portuguese) that indigenous peoples "should not be seen as passive, as spectators. They should be seen as actors". Furthermore, a key action point from the conference was that protecting the security of their livelihoods and cultural survival, and therefore their future abilities to protect forests, cannot be done without supporting the legalisation of land tenure and their rights to autonomous forestry management. Whilst indigenous communities already participate in protecting their forests and mitigating climate change, their participation in the future direction of REDD+ policy is weakly supported in the institutional framework. Fundamentally then, REDD+ mechanisms need to recognise, protect and promote the rights of indigenous peoples not only for their own survival but also for the protection of the world's forests.
The Oslo REDD+ Exchange team: Anna Laing, Eric Waweru, Thomas Bates. Anna Laing is a Teaching Associate in the Geography department at the University of Sheffield, and led the GLI visit to the Oslo REDD+ Exchange conference. Anna's research interests include Geographies of social/political movements; critical development studies; the political ecology of resource governance; subaltern studies and decolonial perspectives; Latin America.
Photo credit: Perrimoon via Small Kitchen / CC BY