Southeast Asia's New COVID-19 Wave: A Test for ASEAN's External Partners' Commitments
Southeast Asia's New COVID-19 Wave: A Test for ASEAN's External Partners' Commitments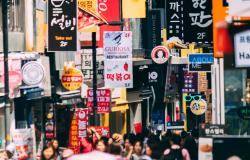 Chee Leong LEE on why ASEAN must play a vital role in the region's responses to the virus.
While the UK, France and Germany are relaxing most of their COVID-19 restrictions at this point of time, the situation is much more different in Southeast Asia. As reported by Channel News Asia, this region has been beleaguered by another wave of COVID-19 pandemic after largely avoided the catastrophic impacts brought by the pandemic last year. From Indonesia to Myanmar, the pandemic has forced varying degrees of movement restrictions in the region, ranging from local level to as big as national scale.
Indonesia, for example, has seen huge spikes recently, with more than 30,000 cases reported from July 7 to July 10 alone. As of July 9, 13 cities of Kalimantan, Sumatra, Lombok and Papua have been placed under targeted emergency restrictions alongside Jawa and Bali that are slated to end on July 20. The same would be for Thailand in which Bangkok and 9 other provinces are placed under another round of curfew to curb the fast-spreading COVID-19 virus in the country (record cases of 9,276 on July 9). Likewise, the Philippines is also battling the resurgence of COVID-19 pandemic since March and despite the deterioration of daily new cases, President Duterte continued to impose certain restrictions on the areas (including Metro Manila) placed under the general community quarantine (GCQ) classification.
For Malaysia, the country is embarking on a targeted approach to the COVID-19 pandemic after more than a month of movement control order (MCO) at a national scale. While COVID-19 restrictions for 7 states have been eased in the first week of July, the economic powerhouse of Selangor is still in the enforced MCO (EMCO) status due to its high numbers of COVID-19 cases as compared to the other states. As one of the case studies of successful COVID-19 response in 2020, Vietnam is also facing a surge of infections in several parts of the country. Its biggest city, Ho Chi Minh City, has just entered into a 2-week lockdown as part of the national government's efforts to stem the latest outbreak from spreading further. At the same time, both Cambodia and Myanmar have also reported record numbers of COVID-19 cases in early July - a worrying development considering that both nations had reported low number of cases previously.
Vaccines and Medical Equipment Needed
As Griffith University's epidemiologist, Dicky Budiman puts it, this round of pandemic wave is attributed to the spread of contagious Delta variant in the region and the inconsistencies of COVID-19 measures rolled out by respective governments in the region. While the inconsistencies of COVID-19 measures can be readily adjusted by the national governments in the coming months, acquirement of vaccines and medical supplies as well as equipment is beyond their control. This will be the aspect in which ASEAN's external partners can provide the much-needed aid for Southeast Asian countries to weather through this new COVID-19 wave.
First and foremost, those external partners that held huge quantity of vaccines can donate them to the Southeast Asian countries to boost the latter's vaccination campaigns. This is especially important as most of Southeast Asian countries have relied on one or two types of vaccines for their current vaccination campaigns to control the COVID-19 pandemic. As Griffith's epidemiologist points out, different vaccine brands are needed by the Southeast Asian countries to enhance the protection of their populations against the Delta variant. Such diversification approach, as Budiman sees it, is much more effective than pinning all hopes on Sinovac which has its own weakness in tackling the new COVID-19 variant.
So far, only the US, Japan, UK, China and Russia have donated a variety of vaccines such as Pfizer, Moderna, AstraZeneca (AZ), Sinovac and Sputnik V, to Southeast Asian countries. In particular, the UK government has invested £90 million for the development of AZ vaccine and to which the developing countries are one of the beneficiaries for such investment. Other ASEAN's key partners such as EU, Canada, Australia, New Zealand and South Korea, however, have yet to do so despite being developed nations that either procure more than the needed quantity of vaccines or host vaccine production facilities in their countries. Any donation from these external partners, therefore, will definitely contribute to the easing of vaccine shortage in Southeast Asia for the next few months.
The other will be the donation of medical supplies and equipment for certain Southeast Asian countries that are in dire need of them. Currently, the raging COVID-19 pandemic in Indonesia is of particular concern as the largest Southeast Asian country is in urgent need of oxygen tank and protective equipment to support its overwhelmed healthcare system. Given the gravity of the situation on the ground, more medical supplies and equipment are needed for Indonesia and thus, this will be the right time for ASEAN's external partners to donate these goods in line with their national capacities.
As of July 13, Singapore is the first to send all types of medical supplies and equipment to Indonesia, ranging from oxygen cylinders, ventilators to personal protective equipment such as surgical and N95 masks, gloves and gowns. Thus far, only the EU has a working programme with ASEAN through its "Team Europe Response" while other key external partners have yet to commit to a tangible and institutionalised programme that can offer comprehensive public health assistance. Regardless, ASEAN's external partners, especially the US, China and Japan, can readily emulate such a pandemic-focused programme and set aside a certain quantity of medical supplies and equipment for individual donations to other Southeast Asian countries that may confront the same situation as Indonesia today.
With many Southeast Asian countries facing tight fiscal spending in their pandemic responses, any external aid from our cooperating partners outside of the region will be vital in reducing the costs of a successful containment of the new COVID-19 wave. Henceforth, the latest pandemic wave is an excellent test for ASEAN's external partners of the commitments they made to the Southeast Asian region.
Chee Leong LEE (Karl) is currently the Collaborative Fellow with Anbound Malaysia, an independent think tank based in Kuala Lumpur. His research interest focuses on ASEAN's relations with external partners, including China at the sub-national level, Taiwan, Canada and the European Union (EU). He holds a PhD from Monash University.
Photo by Taryn Elliott from Pexels