Healthcare is Broken. It's Time to Put Patients First - Digitally
Healthcare is Broken. It's Time to Put Patients First - Digitally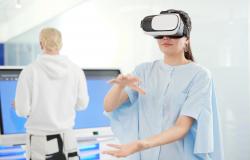 Chris Hobson argues that without a heavy reliance on technology, there truly isn't a viable way forward for healthcare.
As the US healthcare system creaked under the strain of the pandemic, digital healthcare was turned to as a means of managing ICU pressures, workforce depletion and maintaining treatment for those unable to leave their homes. Now, some are questioning whether these digital measures should be viewed as temporary stop-gaps, rather than being made permanent parts of our healthcare system.
It should never have taken a pandemic and a global shutdown to open people's eyes to the benefits of digitally based healthcare. Even now, after the world's health systems have been flooded by Covid-19, people are still clinging onto the sinking raft of traditional healthcare. The research is clear: it's time we jump ship and embrace virtual health systems - for the sake of our hospitals and their staff.
Some believe that virtual healthcare presents an inferior and more impersonal alternative to traditional, in-person consultations. This is not true; the digitization of healthcare can help us solve the industry's most pressing challenges, and can bolster the regularity with which consultations are carried out. Society needs to accelerate the digital health transition, not resist it.
Today, most people sitting with their doctor or in a hospital waiting room don't need to be there at all. In fact, most face-to-face consultations are only putting the patient and medical staff at more risk. Of course, there will be times when you need to see a doctor in person. But in most cases, you can be effectively cared for in the comfort of your home or by clinicians working remotely.
Some argue that digital health is nothing more than a glorified video call. Virtual healthcare offers so much more than a Zoom chat. For instance, in some remote areas in the USA there are entire ICU wards run digitally. This is also happening in parts of Europe and even in war-torn Syria.
There are doctors in remote offices monitoring patients in ICUs on ventilators, and successfully providing the most complex care imaginable. The most exciting part is that research shows that the "tele-ICU" approach was associated with reductions in mortality, and ultimately less time spent in ICU.
The possibilities of digital health are - virtually - endless, and there is plenty of evidence to prove it is an incredibly safe option for delivering care.
Furthermore, it is enabling us to tackle the digital healthcare divide, by offering remote areas the same level of treatment as cities. The quality of your healthcare should not depend on where you live.
Currently, US cities have an average of 33 physicians for every 10,000 people; rural areas, on the other hand, have just 13. Remote regions also have a 14% higher rate of preventable hospitalizations compared to their urban counterparts. We cannot keep turning a blind eye to this unacceptable inequity - especially when rural areas have a generally older and therefore more at-risk demographic. Traditional healthcare methods are obscuring any possible route out of this crisis, while the in-home assistance provided by virtual healthcare removes the need for a pathway at all.
In Bangladesh, where almost two-thirds of the population is based in rural areas, digital healthcare is being successfully utilized in order to improve access for those outside of cities. For instance, these policies have seen the country facilitating over 7.65 million telehealth calls, while digital centers have been put in place for those without a mobile phone.
Without a clear shift to digital healthcare, the urban-rural healthcare divide will only become more entrenched. Digitization will bridge this gap by giving everyone 24/7 access to medical help, without the need for a long journey or a reliance on a spread-out workforce.
The technology is growing more sophisticated each year, meaning the longer we wait to implement it, the more potentially life-saving developments we will miss out on. We now have access to remote patient monitoring, telemedicine, big data analytics and, most recently, the emergence of AI and machine learning. We can utilize these technologies and combine them with highly patient-centric solutions such as the Digital Front Door (DFD), which puts people in control of their health data and decisions.
The future of healthcare is right in front of us - but many still refuse to embrace the value of digitization. AI has the potential to radically transform chronic care management, diagnostics, clinical decision support and much more. Yet, in a recent survey of healthcare professionals, 44% reported that they had never been involved in the development or execution of an AI solution. Even the surveyors themselves noted how surprising this was.
COVID-19 has exposed the flaws of our dated healthcare system and has prompted organizations worldwide to urgently look for new solutions. My team at Orion Health is working on implementing a DFD in Canada as we speak. The pandemic has undoubtedly spurred on digital change across a number of countries, but America's healthcare sector has been too slow to join this wave.
We should look to the example of Estonia, for instance, whose nationwide digital innovation platform stands as a blueprint for other countries. This enables all health and social care to be incorporated into one platform, which irons out any interoperability issues that some critics claim to be the main disadvantage of digitization.
The continued evolution of digital health will remove barriers to accessing care and improve the quality of life for those who otherwise feel they have to ignore serious health conditions, simply because they cannot reach a doctor. Furthermore, these technologies will reduce the strain on healthcare workers and emergency departments. This is especially welcome in the midst of today's global healthcare talent crisis, with the World Health Organization predicting a global shortage of 15 million health workers by 2030.
Without a heavy reliance on technology, there truly isn't a viable way forward for healthcare. Digital healthcare is in its infancy, but it is already making huge strides that can propel healthcare forwards and solve its deep-seated inefficiencies.
Doctors are always told that they must put the patient first. Until we embrace the innovations that digital healthcare can offer, we will not be able to truthfully look our patients in the eyes and tell them that we are doing all we can to protect them.
By Dr. Chris Hobson, Global Chief Medical Officer at Orion Health. Dr. Chris has been involved at Orion Health for over twenty years, through which he continues to drive advances in the integration of healthcare technology. He also works to boost awareness of the importance of health informatics.
Photo by Darlene Alderson