One Global Entrepreneurial Ecosystem: An Ideal with Caveats
One Global Entrepreneurial Ecosystem: An Ideal with Caveats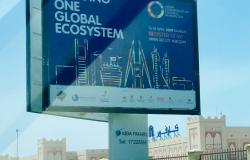 A key ambition of the Global Entrepreneurship Congress is to support the creation of a global entrepreneurial ecosystem. Cristian Gherhes, Chay Brooks and Tim Vorley discuss the caveats of such an ideal.
This week the Global Entrepreneurship Congress (GEC) took place in Manama, Bahrain, bringing together 2,500 delegates from around the world. The congress opened with a speech by Jonathan Ortmans, the president of the Global Entrepreneurship Network (GEN), who emphasised the role of government in supporting the development of ecosystems around the world. It continued with a panel session during which Bahrain's Minister of Industry, Commerce and Tourism along with the CEO of the Bahrain Economic Development Board, the Chairman of Tamkeen, a public authority tasked with supporting Bahrain's private sector, and two Bahraini entrepreneurs discussed the country's pioneering policies aimed at promoting entrepreneurship, innovation and the development of a globally connected start-up ecosystem.
Bahrain has come a long way in diversifying its economy away from oil and gas by supporting SMEs and growing the private sector, which now accounts for 80% of its economy. Improvements of the institutional environment, which include the introduction of a new bankruptcy law and a new competition law, driven by a forward-looking leadership, were key in achieving this. SMEs also occupy a top position on the agenda, with the government committed to investing in SMEs as well as to building international bridges. At the same time, there is an awareness of the need to change cultural attitudes and stimulate a shift in people's mindsets from job seeking to job creation. Such changes and commitment are critical in supporting the creation of an entrepreneurial, globally connected Bahrain.
This endeavour resonates with a key theme and ambition of the GEC: to support the development of a global entrepreneurial ecosystem. The sheer diversity that characterised the GEC, which united delegates from over 120 countries, is testament to the commitment to achieve this ambition. However, while the world is becoming increasingly globalised and connected, enabling business without borders, there are a number of issues which cannot be overlooked.
Different histories, traditions, cultures and norms have given rise to heterogeneous institutional environments across the world, which is why nowadays we observe significant variation in the level of entrepreneurial activity at national, regional and local levels. In other words, 'place matters', and the ambition to build a global entrepreneurial ecosystem must avoid trivialising the importance of 'place'. Even building local entrepreneurial ecosystems proves problematic, with policy makers and ecosystem stakeholders facing a variety of challenges in coalescing to support ecosystem development at the local level. These range from governance issues to the lack of resources, interest and trust. This, in turn, also makes regional and national initiatives challenging, let alone the attempt to support such an ambition at a global scale.
Consequently, the localised nature of bottlenecks means that a global entrepreneurial ecosystem can only ever be partially global in nature. While building international bridges and supporting global convergence is a way forward, a global entrepreneurial ecosystem needs to be cognizant of differences in culture and institutional environments across nations, regions and localities. In this sense, opportunities and innovation can be energised in a global playground, yet entrepreneurial activity does not operate in a geographical void and thus needs to be locally anchored.
Dr Cristian Gherhes is a Research Associate at Sheffield University Management School (UK), and his research interests are in entrepreneurship, innovation and economic development. Dr Chay Brooks is a Lecturer in International Entrepreneurship at Sheffield University Management School (UK), and his research interests are in entrepreneurship and public policy and entrepreneurial philanthropy. Prof Tim Vorley is the Chair in Entrepreneurship and the Director of the Centre for Regional Economic and Enterprise Development at the Sheffield University Management School. His work focuses on entrepreneurship, innovation and regional development.